Legal Weed Is Hurting the Beer Business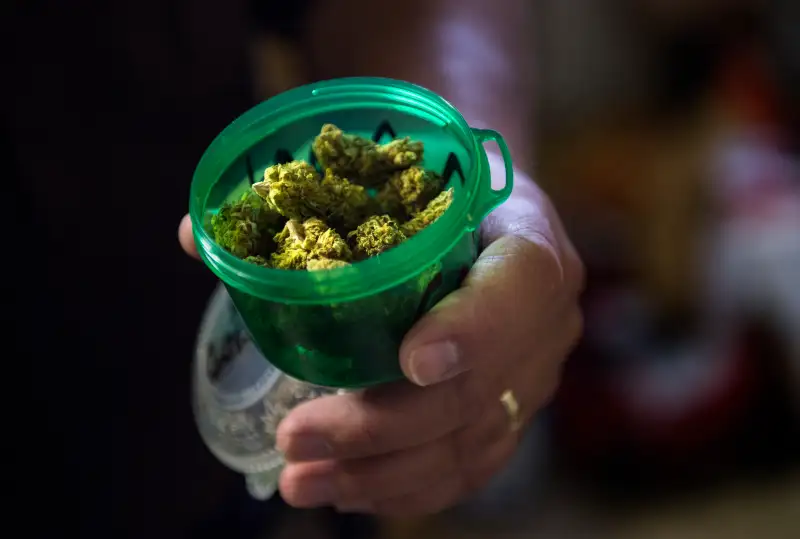 The Washington Post—The Washington Post/Getty Images
In states that have legalized recreational marijuana, more people are looking to take a bong hit than sip on a hoppy brew.
Research firm Cowen & Company analyzed the state of the beer industry in Colorado, Oregon and Washington—states where both recreational weed is legal and craft beer has become popular. In those states, beer markets have "collectively underperformed" over the last two years, trailing behind beer sales around the country, industry website Brewbound reported.
"With all three of these states now having fully implemented a [marijuana] retail infrastructure, the underperformance of beer in these markets has worsened over the course of 2016," the researchers wrote.
Domestic brewers like Anheuser Busch-InBev and MilllerCoors have seen the largest drops. Sales volume of premium brews like Coors Light and Bud Light dipped by 4.4%, while economy brews—the regular forms of mainstream beers like Budweiser or Coors—dipped by 2.4%.
Craft beer also took a hit: Though it continues to grow, smaller breweries aren't performing as well as their counterparts around the nation. Weed's popularity has also started to affect breweries' bottom lines: Individual yearly spending on legal weed has outpaced that of alcohol, a survey found in July.
The shift is most prominent in Denver, where total beer volumes plummeted by 6.4%. The gravitation toward legal weed particularly noticeable in 18 to 25 year-olds, who are using more cannabis yet have also stopped drinking as much alcohol, according to government data.