3 Key Lessons Investors Can Take From 2014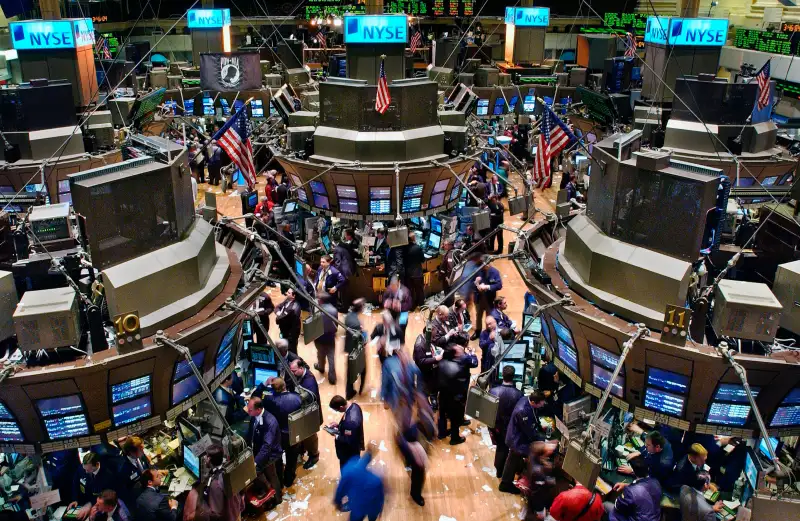 Stephen Chernin—Getty Images
Many investors will look back on 2014 as an exciting year during which the stock market hit new highs and delivered impressive returns. Then again, some of those very same investors may also remember 2014 as an anxious, uncertain time when stocks often seemed on the verge of flaming out.
So, what can you learn from such an up-and-down (and back up) year?
Here are three key lessons from 2014 that you can apply to your investing for 2015 and beyond.
1. Don't give in to gut reactions. Unless something goes drastically wrong in the last few trading days of the year, stocks will deliver double-digit gains in 2014. But it's hardly been a smooth ride, with stock prices dipping by 4% or more five times during the year. Indeed, the year got off to a rocky start with disappointing earnings and a lackluster manufacturing report pushing the Dow Jones Industrial Average down 7% by early February.
The problem is that when the market falters, it's virtually impossible to tell whether it's the start of something big or a minor setback from which stocks will quickly rebound. If you cut and run every time it looks like stocks might melt down, you can miss out on big gains if stocks recover and move to higher ground, as they did five times this year.
So how do you reap stocks' rewards without becoming an emotional wreck during crashes? You create a mix of assets based on your tolerance for risk that gives you a shot at the returns you need while offering adequate downside protection. In other words, you diversify. Which brings us to the second lesson...
2. Diversification works—but you may not always like the results. If you had invested 100% of your money in a Standard & Poor's 500 index fund at the beginning of the year, reinvested dividends, and ridden out the market's ups and downs, you would be sitting on a double-digit gain going into the last week of the year.
But if you had expanded your holdings to include bonds, you would have earned less, as the broad bond market was on pace to earn less than half the S&P 500's return. And if you had broadened your holdings still further into foreign shares, your portfolio's return would have dipped even more, as international stocks were down roughly 3% heading into the last few days of the year.
Does that mean diversification didn't work? Not at all. You don't diversify to maximize return. You do it to manage risk. Spreading your money around limits your downside by assuring that you'll never have all your money in the worst-performing assets. It also dampens the swings in your portfolio's value. Lower volatility makes building a nest egg less of a crap shoot in which you either win big or lose big and also helps reduce your chances of running through your savings too soon when you begin tapping your nest egg in retirement.
There will always be years in which you'll wish you'd had more money in some assets than others. But you can take comfort from the fact that it's impossible to know in advance what those assets will be. U.S. stocks creamed foreign shares this year; the reverse was true in 2004 through 2007. Diversifying assures you'll have at least some money in the better performers every year. Just don't overdo it, turning diversification into di-worse-ification.
3. Ignore the investing noise. Virtually every time the stock market experienced a setback this year, some putative sage or another stepped forward to warn of impending doom and/or recommend fleeing stocks for more defensive investments. And, of course, in 2014 as in previous years market watchers warned of of a coming bond-market collapse. Which didn't happen, again. In fact, the broad bond market is headed toward a return of more than 5% this year, while it appears long-term Treasuries will actually outperform stocks with a 20%-plus return.
If you draw no other lesson from 2014, at least hold on to this one: Don't be swayed by the cacophony of pundits and advisers with their predictions and prognostications, telling you to buy this investment, sell that one, or move your money from here to there. Once you've settled on a mix of assets that jibes with your goals and appetite for risk, stick to it. That was the right thing to do in 2014, as it will be in 2015 and beyond.
Walter Updegrave is the editor of RealDealRetirement.com. If you have a question on retirement or investing that you would like Walter to answer online, send it to him at walter@realdealretirement.com.
More From RealDealRetirement.com
3 Simple-But-Effective Portfolios For 2015 and Beyond
The Best Way To Invest For Retirement Income
Does Uncle Sam Want To Donate $2,000 Toward Your Retirement?