Does Updating Your Linkedin Profile Make It Look Like You're Job Searching?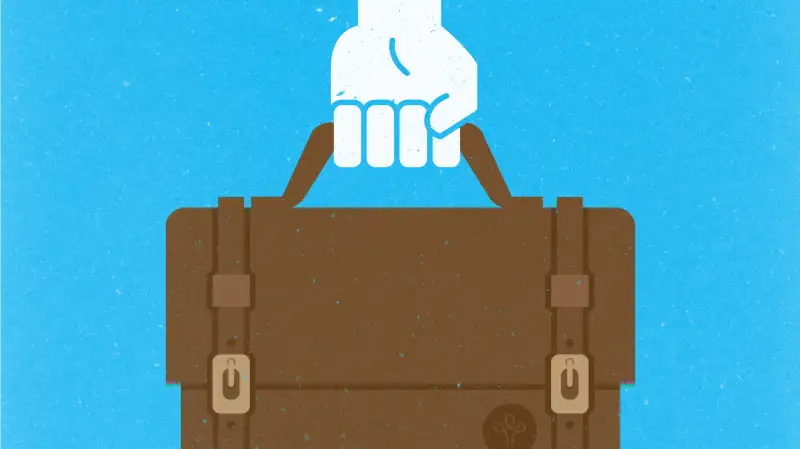 Q: Is there a general impression when you update your LinkedIn that it means you're actively or even passively looking for a new job?
Recently, a coworker was in the process of transitioning out of the company due to various reasons (under-performing, unexplained absences due to personal issues, etc.). He had expressed to the owner that he wanted to take some time to figure things out before finding a new job, but then the owner noticed he was adding connections on LinkedIn and interpreted that as meaning he was looking for a new job.
The owner added me as a connection and I've recently gotten a promotion and wanted to change my job title and responsibilities, but don't want him to think it means I'm looking for something new. Should I just hold off on updating since I'm really not looking to leave any time soon? I'm wondering if his interpretation was specific to the coworker's situation or if he'll jump to conclusions with my updates as well.
Read More: I feel insulted by my raise — and I let my boss know it
A: It's true that if there's a sudden flurry of activity on your LinkedIn profile when previously there's been very little, some managers do wonder if you're job searching. Much of the time, it's a silly thing to assume because people use LinkedIn for all sorts of things beyond job searching — networking with contacts for their current position, looking up old colleagues, etc.
But updating your profile after a promotion is a very normal thing to do, so I wouldn't worry about doing that. (There's also a way to turn off notifications that go out when you've updated your profile, so the only way someone would notice if it they were actively monitoring your profile.)
If you're worried, though, you could always say to the owner, "Hey, in case you notice that I've been updating my LinkedIn, it's because of the promotion. I didn't want you to misinterpret!" It might be smart to add, "Although I play around with it from time to time just for fun too — so please don't ever read anything into changes there."
Read More: How much should you ask for when you ask for a raise?
Q: Should I ask for a raise even though we were told there won't be any raises this year?
I work in an industry known for its long hours and unreasonable deadlines, and my particular department is famously low paid. At the company I work at, we all have our pay reviews in the same month. Performance reviews are staggered based on start date, but pay reviews are at the same time. This time, everyone in my department was told that, as no new projects were confirmed for the company, there would be no raises. As you would expect, a long line of resignations came in the subsequent months. We've had so many people leave that they've had to hire more staff just to get us to the end of our current projects.
I have been praised frequently for my work quality, and been given the projects I've requested. I've turned down two higher paying jobs since I've been here because I enjoy the specific projects I've been on, but the cost of living is increasing in my city.
I know there is a large project slated for our company, and while these things are never guaranteed, I'm fairly certain we'll get it. My question is this – do I wait until next year to ask for a raise, or could I ask once I start on the new project?
Read More: My company is promoting me without discussing salary
A: Ask, and ask soon. They might say no, but there's absolutely no reason not to ask. And they might say yes, especially since they've seen how many people are leaving over this and since you sound like you're contributing at a high level.
These questions are adapted from ones that originally appeared on Ask a Manager. Some have been edited for length.