7 Ways to Get Noticed on LinkedIn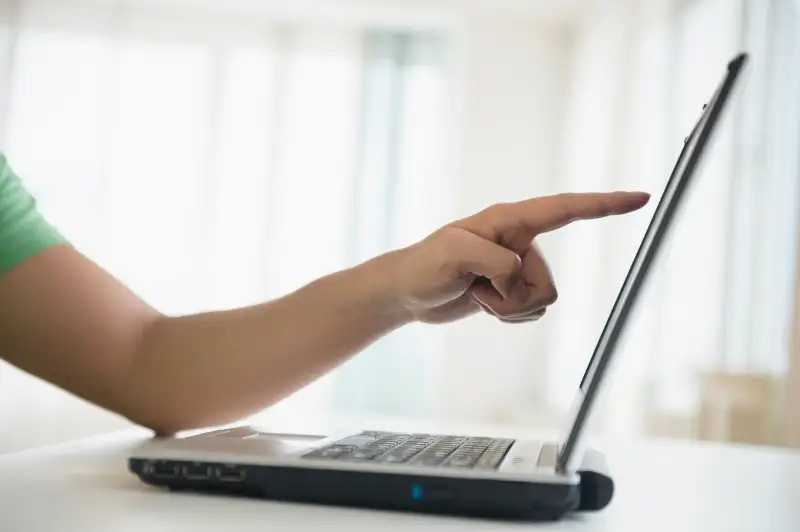 JGI/Jamie Grill—Getty Images
LinkedIn might not be the most exciting social network, but it's the most important when it comes to your career. As of April 2015, the site has more than 350 million users, with 100 million based in the U.S. alone. And while you might think of LinkedIn as a tool for a job search, it can be just as effective for online networking and personal branding, whether you're looking to gain cred in your industry or are seeking new clients.
Get the most out of LinkedIn with these seven essential rules.
Complete Your Profile — And Keep It Up to Date
"Recruiters like to see a profile that is 100 percent, if not close to 100 percent, completed," says people management expert Colleen Cassel, CPC. This means filling in the summary (use the entire space to its allowable limit), title, education,jobs, awards, and recommendations. You should also have an outstanding profile picture and backdrop photo. (Selfies won't cut it.)
Rather than seeing your profile as a set-it-and-forget-it report of your career, think of it as a living, breathing document. As your career progresses, you'll want to strategically tweak and shape your profile for the future you want, says career and life coach Jenn DeWall, MBA, CPC. In fact, the summary section should "highlight the aspects of your job that you enjoy and what specifically you want, not necessarily what you have the most experience in." She also advises her clients to "post their strengths in descending order…. Most readers do a quick scan of your profile in a short amount of time. Highlight what you want them to see."
Go Beyond Connecting
After meeting someone you'd like to work with in the future, DeWall suggests following up with a LinkedIn connection request. She suggests making yourself stand out by sending a note in the request that references a "specific thing that you enjoyed talking to him or her about, or something you want to connect with this person about again in the future."
If you're looking to expand your network or find clients, ask your connections to introduce you to people they are connected to — or, if you have LinkedIn Premium, you can connect directly with others via inMails (private messages).
One way to cold-connect effectively is to ask questions, rather than pitching yourself, says career expert Darrell W. Gurney, author of Never Apply for a Job Again. Since you don't want to put people in the uncomfortable position of turning down a request, make the person feel like they're "the only person on the planet who has the information you need," Gurney says. "Most people will give you five minutes to answer a question, and that gives you the basis to begin a relationship."
You might also consider forming communities on LinkedIn by creating a virtual group for your connections that centers around a shared goal, purpose, or interest, so you can take your relationships to the next level.
Keep Your Network Fresh and Engaged
Make sure you don't neglect your connections. As Cassel points out, you may have connected with someone years ago whose guidance or referrals could come in handy now or in the future — and forgotten they are even in your network. Go back through your list and reach out to these people from time to time. You might even take a peek at your closest connections' networks to see whether there's anyone you'd like to be introduced to.
Look through your connections and clean them out periodically, Cassel adds, to emphasize quality connections over quantity. Career coachRoy Cohen, author of The Wall Street Professional's Survival Guide, says, "Your LinkedIn universe is an extension of your profile — who you choose to include should have some connection to what you do professionally and where you want to see yourself over time." So, it's important to be strategic about your network. "Navigate 'up,'" says Cohen. "Mine the site to connect with professionals who are senior to you in your field and who have the potential to be valuable to you professionally."
Know When to Take Things Offline
Simply clicking "Connect" isn't enough: Use your network to its fullest by occasionally meeting in person. "People respond to and remember more about personal contact than online messaging," says Michael Diettrich-Chastain, LPC, DCC, owner of Synergy Consulting & Counseling. "Creating in-person rapport allows them to have a better impression of who you are, improving the likelihood of referrals, sales, and business deals."
If one-on-one meetings don't make sense — perhaps you don't know people well enough to grab coffee — you could organize a networking event or mixer for a group of connections with shared goals or within a certain industry.
Get Your Name on the Newsfeed
LinkedIn allows you to share updates to a Facebook-like newsfeed. Cohen recommends sharing insights and information about your industry that might be helpful or interesting to your connections. You can also ask questions or for ideas on how to enhance your career or business — for example, asking which professional associations you should join.
Increasing your presence on LinkedIn can also be an effective personal branding strategy, addsNina Parr, co-founder and CMO at Inspirer, because your name will continually show up in LinkedIn email updates as well as in the feed and notifications section. Parr recommends posting other people's content (or yours), work-appropriate photos, job openings at your company, and thank-yous to coworkers. You never know who will come across your updates or read one of your comments.
Writing content on LinkedIn is also an effective way to get your name out there and draw in new connections: LinkedIn's career expert, Catherine Fisher, confirms that blog posts you write on LinkedIn will get six times the views from people outside your immediate network on average. (You can alsocheck analytics for each of your posts to monitor their reach.)
Recommend and Get Recommended
When it comes to LinkedIn's recommendation feature, take Parr's advice: What goes around comes around. Giving recommendations doesn't just get your name on other people's profiles; it's also a great way to foster deeper connections and build relationships. And gettingrecommended will help your own reputation. It's win-win.
To be effective, a recommendation should include specific details about a colleague and a list of notable skills — it shouldn't just be a glowing summary of how "great" someone is.
If you're faced with a recommendation request for someone you barely remember or disliked working with, write something short, noting anything you do remember or the one positive point of working together. Trying to opt out, or not responding to the request at all, could cause more issues than being brief, and there's no reason to burn bridges.
Networking is a Two-Way Street
Remember that networking involves reciprocity. Actively participate in other people's content and updates — for example, you can offer "a personal message of congratulations when someone has a work anniversary or promotion, or gets a new job," suggests Diettrich-Chastain. Or respond to posts that you feel you can intelligently contribute to: Leave comments, ask questions, or offer feedback.
The bottom line? "Stay engaged and you will be remembered."
Poll: If You Could Make Enough Money to Live, Would You Go Freelance?
More from DailyWorth: