You Can Get Free Little Caesars Pizza Because of This Major March Madness Upset. Here's How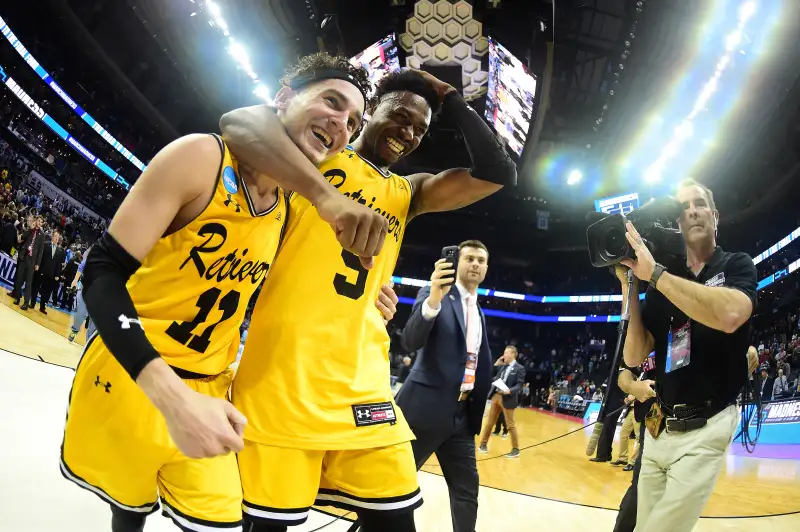 Jared C. Tilton—Getty Images
While the University of Virginia's stunning 74-54 loss likely destroyed your March Madness bracket, it did present an opportunity for free pizza.
Little Caesars is giving out free Lunch Combo pizzas on Monday, April 2, after the pizza chain promised to do so if a No. 16 seeded team beat a No. 1 seeded team at the 2018 March Madness tournament. The University of Maryland, Baltimore County, achieved the unbelievable Friday night with its defeat of Virginia, becoming the first bottom-seeded team ever in the men's tournament to defeat a top-seeded team in the first round of the 64-team event.
When Little Caesars had pledged to give out free pizza if such an unlikely scenario occurred, the company probably didn't expect for it to actually happen. (And neither did Americans who placed Virginia in the Final Fours.) But, as Little Caesars said, "crazy happened," and now it's time to follow through with that promise.
The dolling out of free pizza doesn't come without limits, however. Indeed, interested customers must go to a Little Caesars store in person between 11:30 a.m. and 1 p.m. on April 2, so that means customers can't take advantage through delivery. The free pizza itself includes four slices of deep dish, as well as a 20-ounce bottle of soda. Extra toppings will cost money, however, and families can only receive one free Lunch Combo. Additionally, the promotion ends exactly at 1 p.m., even if you were standing in line before then, so our best advice is to get to a participating location early.
March Madness often serves as a a time for businesses, restaurants and bars to offer deals and promotions. Domino's Pizza, for example, offered a buy-one-pizza, get one free item for carryout customers during the first weekend of the tournament.