Here's a New Reason to Think Twice Before Buying Long-term Care Insurance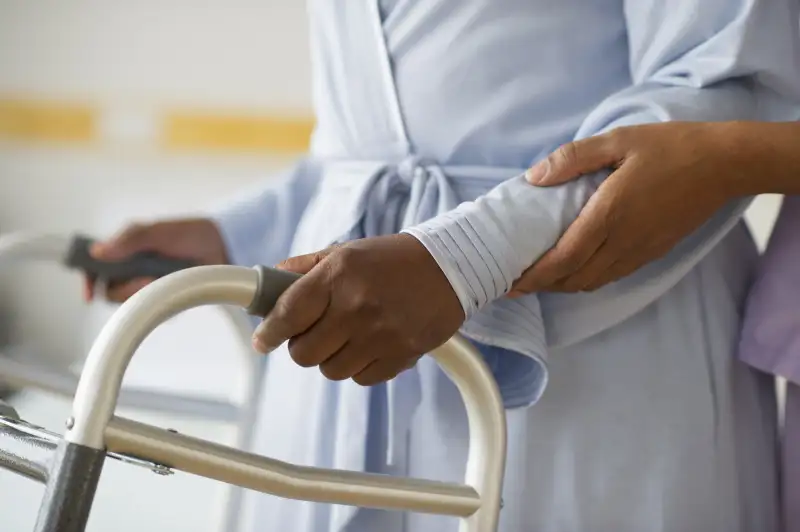 It's one of the biggest risks in retirement, and it's one that hardly anyone is ready to face: long-term care costs. Some 70% of those over 65 end up needing some form of long-term care, which is likely to be costly.
What to do? One commonly recommended option is to purchase long-term care insurance, which would reimburse you for the cost of getting help with daily activities, including in-home health aides and nursing home care. But these policies are pricey, and few people buy them—only 13% of those eligible do so, according to some estimates. It's a problem that researchers call the long-term care insurance puzzle.
Turns out, it's not really a puzzle. That's the conclusion of a new study by Boston College's Center for Retirement Research, which found that long-term care insurance makes financial sense for far fewer people than originally thought—only about 20% of those eligible vs. earlier estimates of 30% to 40%. "Previous research has overstated the financial risks of going into nursing home care," says study co-author Anthony Webb, senior research economist at the Center.
Make no mistake, long-term care is dangerously expensive. As a recent study by EBRI found, when you factor in long-term care costs, most lower-income households will run short of money in retirement, and even among middle-class and upper-income families, the odds of running short soar.
But the Center's analysis, which focused on single individuals, found that the odds of requiring long, expensive stays in a nursing facility are lower than previously thought. By using longitudinal data, the Center found that individuals typically transition through different care stages—from living independently to needing some assistance to nursing home—and, often, back again. That brings down the odds of a long and costly stay in a facility, Webb says. (A typical nursing home costs $212 day or $77,000 a year, according to a recent survey.)
One factor not addressed by the study is that long-term care insurance is becoming a riskier purchase. After discovering that they had underestimated the likelihood that policyholders would file claims, many insurers have raised premiums or stopped selling this coverage altogether. Recently Genworth, one of the leading long-term care insurers, posted steep losses, and some analysts warned that its business outlook is dicey.
For most people it makes more sense to spend down their assets and rely on Medicaid rather than purchase long-term care insurance, the study found."There's a Medicaid crowd-out effect," says Webb. (Many people mistakenly believe Medicare pays long-term care costs, but that program only covers short-term care.) Medicaid will pay for nursing home stays, as well as in-home care, for those with low incomes and few assets. Each state has its own eligibility rules. Most families end up spending down their assets before qualifying for Medicaid coverage.
Even if you never need a long nursing home stay, chances are you'll need some form of in-home care, and that can be costly too—home health aides charge an average of $20 an hour. Most seniors end up relying on family for most of their at-home care.
What the Center's study shows most clearly is that better options are needed. Studies have found that more people would be willing to purchase a supplemental policy that would transform Medicaid into a more comprehensive, means-tested insurance. Other experts are pushing for an expanded form of social insurance for long-term care. It's unlikely, of course, that any major reforms are likely to happen soon.
Meanwhile, your best options is to plan ahead with your family about care—including living in a place that will make it easy to get around, receive services, and see friends. Living a healthy and happy life is one way to help reduce your chances of needing costly care in retirement.
Read next: Millions Fewer Americans Will Enroll in Obamacare Plans Than Predicted