The Simpsons Is Set to Become the Longest Running TV Show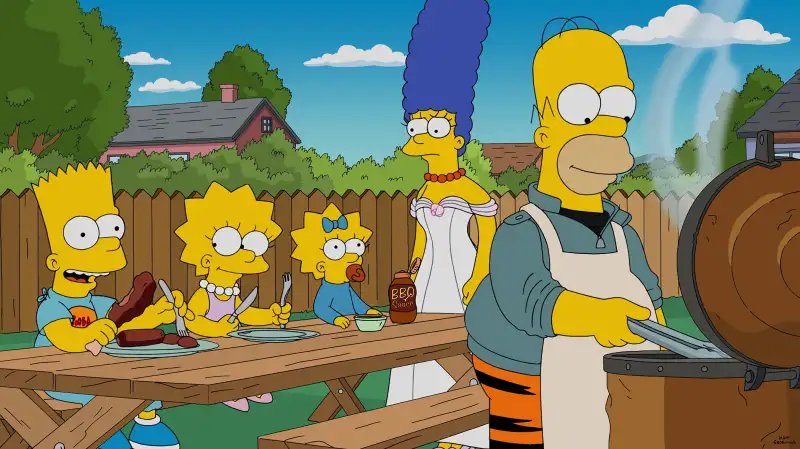 20th Century Fox—courtesy Everett Collection
The Simpsons have traveled the world, saved Springfield from annihilation and even stepped into virtual reality, but the beloved animated family is entering new ground as it heads toward a record-breaking 30th season.
"The Simpsons" has been renewed for two more seasons running until 2019, Fox Broadcasting said on Friday, meaning it will break the record for most episodes of any scripted television show in U.S. history.
"The Simpsons" is currently in its 28th season, with just over 600 episodes aired. By 2019, it will have outpaced western TV drama "Gunsmoke," which concluded after 635 episodes in 1975.
"Take that 'Gunsmoke!' You lost a race you didn't even know you were running!," Homer Simpson said in a statement from Fox.
Since its 1989 premiere, "The Simpsons" - bumbling patriarch Homer, long-suffering wife Marge, prankster Bart, prodigy Lisa and baby Maggie - have become globally recognized figures.
The show, which has won 32 Emmy awards and was nominated for an Oscar in the animated short category in 2012, often playfully and poignantly satirizes American culture.
Homer's catchphrase "D'oh" and Bart's "Ay Caramba" are part of the zeitgeist and the fictional family from Springfield even have a star on Hollywood's Walk of Fame.
The show is syndicated in more than 100 countries and is already the longest-running sitcom and primetime scripted series in U.S. history.
The most recent season, which featured a virtual reality episode and guest stars including comedians Amy Schumer and Sarah Silverman, has averaged around 7.2 million total viewers across multiple platforms.