Luke P. Is 'The Bachelorette' Frontrunner. Here's What We Know About His Career, Money, and Expensive CrossFit Habit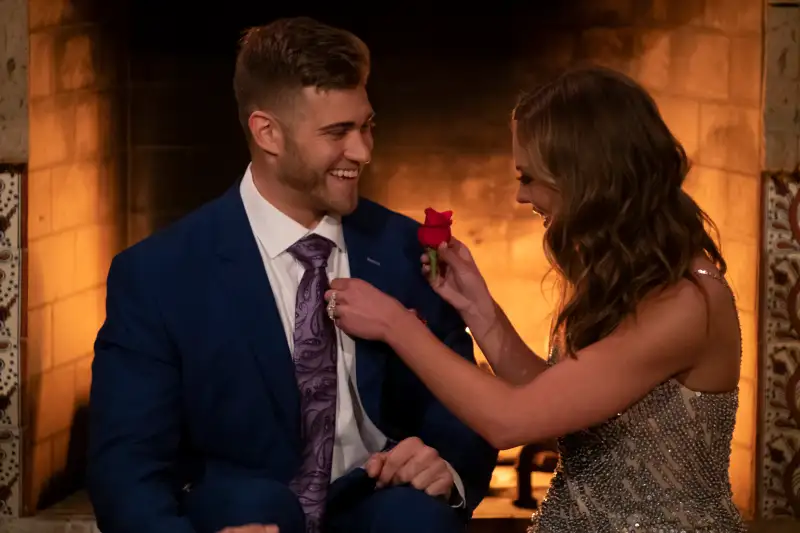 Contestant Luke P. has been a standout on this season of The Bachelorette ever since he stepped on screen and claimed God once spoke to him in the shower. But as time goes on, Luke P. has begun to look more and more like a villain, pointedly ignoring Bachelorette Hannah Brown's pleas for him to "slow his roll," trash-talking the other guys and allegedly body-slamming Luke S. on a group date.
Love him or hate him, 24-year-old Luke Parker is now responsible for stirring up drama in nearly every episode of The Bachelorette's 15th season. No spoilers here, but it seems like he might be around for a while — and that means it's time to look at his money.
Here's what we know.
What Is Luke P.'s Job and Salary?
Parker lives in Gainesville, Georgia, where he landed after playing baseball for three different colleges, according to the Gainesville Times. Originally from Florida, he studied sports management and has a degree from Faulkner University in Alabama.
Although Parker's LinkedIn profile lists him as a "current entrepreneur" whose "part-time job is CrossFit," his cast bio says he's an import/export manager. The Times reports he's part of the crew at Parker Warehouse, a family business that dates back more than 40 years.
Import/export managers are exactly what they sound like — they typically oversee the logistics of importing and exporting of goods across borders, which can include inspecting items, studying laws and talking with clients, according to PayScale. Glassdoor says the average base pay for an import/export manager is about $61,000 a year, but it's possible Parker earns more. The Bureau of Labor Statistics reports that the 2018 median pay for sales managers, a more general classification, is about $124,000 a year.
Either way, Parker appears to be making enough money to afford CrossFit, which has a reputation as an expensive hobby. Though much of the program itself is free, CrossFit gyms — like the ones all over Parker's Instagram — are not. Unlimited plans are generally between $135 and $168 a month, according to a CrossFit blog post.
How Much Money Will Luke P. Make From The Bachelorette?
Contestants on The Bachelor and The Bachelorette are not paid for their time on the show, according to Amy Kaufman's book Bachelor Nation. (Brown, on the other hand, is likely making six figures as the star.)
But joining Bachelor Nation will still probably boost Parker's bank account. Cast members are notorious for posting #sponcon on social media platforms like Instagram, where even a low-end post can bring in $5,000, according to MediaKix. Brands like Old Navy, Olive Garden, HelloFresh, DIFF eyewear and Sugar Bear Hair have all tapped Bachelor stars to promote their products.
Parker currently only has 133,000 followers on Instagram, but that number — and his value to potential sponsors — is sure to increase. About 740,000 people follow the most recent Bachelorette winner, Garrett Yrigoyen. Brown has 1.1 million followers.
That said, Parker can cash out even if he doesn't end up on one knee at the end of The Bachelorette. He's a shoo-in to get cast on the summer-themed spinoff Bachelor in Paradise, which is rumored to pay its participants as much as $15,000. Parker could also follow in his predecessors' footsteps and take paid gigs on other shows like Dancing With the Stars.
Bottom line: Villain or not, Parker is in for a payday.