Macy's Is Closing 40 Stores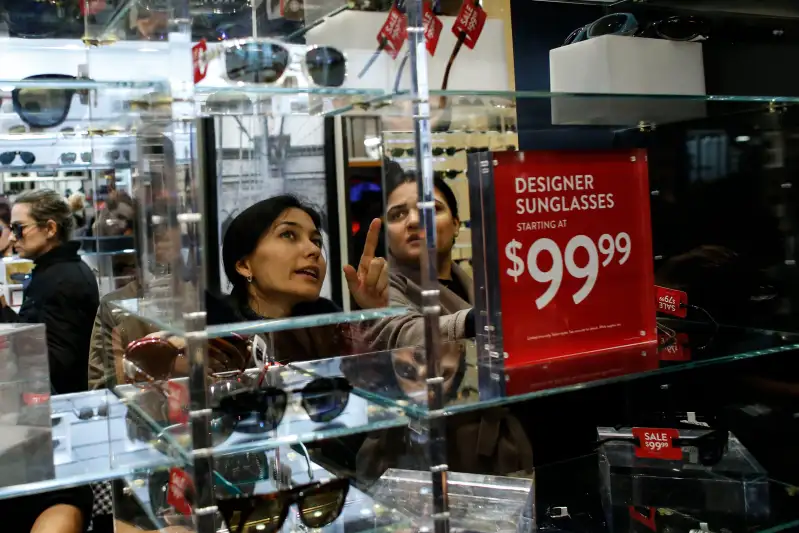 Kena Betancur—Getty Images
Department store chain Macy's, which lowered its full-year earnings expectations for the second time, said it would cut jobs and consolidate its operations, starting early 2016.
The company said it expects to generate about $400 million in savings beginning this year.
Macy's shares rose 3.7% to $37.51 in after market trading.
Warm weather, low spending by tourists and a pileup of unsold inventory prompted Macy's to cut its full-year forecast in November, raising wide concerns about the retail sector's financial health.
Macy's on Wednesday cut its full-year 2015 earnings forecast to $3.85-$3.90 per share, excluding charges associated with the cost-savings program, from $4.20 to $4.30 per share.
The company also said same-store sales on an owned basis declined 5.2% in the November-December holiday period.
"In light of our disappointing 2015 sales and earnings performance, we are making adjustments to become more efficient and productive in our operations," Chief Executive Terry Lundgren said in a statement.
About 3,000 employees will be affected, with about 50% expected to be placed in other positions, the company said.
Macy's also said it is implementing a voluntary separation opportunity for about 165 senior executives at Macy's and Bloomingdale's.
The company also listed 40 store locations to be closed.