5,000 Macy's Workers Are Set to Strike Over Pay and Benefits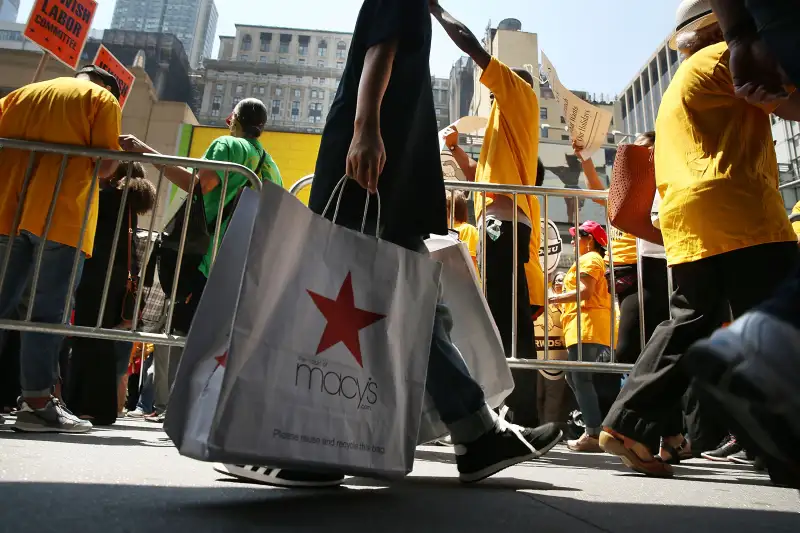 Spencer Platt—Getty Images
Macy's is preparing for a possible strike over healthcare and pay by 5,000 workers at four New York locations, including its flagship store on Manhattan's Herald Square.Workers of the Retail, Wholesale and Department Store Union will walk off the job if a deal is not reached by midnight on Thursday. The workers are demanding a more affordable health plan, pay increases and changes to scheduling and commissions policies.
Both the department store chain and the union said they were still negotiating on Wednesday.
"Macy's needs to put into place a new contract that addresses the needs of workers who are central to the company's profitability," Stuart Appelbaum, president of the union, said in a statement. "If Macy's does not negotiate in good faith today, we will have no choice but to strike at midnight."
Read More: Why Consumers Are Suddenly Down on Verizon
The union said that they have support from "countless leaders and allies" in New York and across the country, including Democratic U.S. presidential candidate Hillary Clinton and New York City Mayor Bill de Blasio. The union said it recently met with Clinton and de Blasio to discuss the Macy's negotiations.
"With the deadline to reach an agreement nearing, we are continuing to negotiate, in good faith," the company said in a statement. "While many of the issues are resolved and off the table, there are still serious issues that have yet to be resolved."
Macy's said it has placed newspaper ads seeking temporary workers to minimize disruption from a strike and the union has asked them to stop running the ads.
Read More: 8 Retail Chains That Are Closing Stores This Year
There has not been a strike at Macy's in New York for over 40 years, the union said.
In addition to the store overlooking Herald Square on West 34th Street, the contract covers workers at Macy's locations in the Bronx, Queens and White Plains.