This 87-Year-Old Retiree Is Now Looking for a Job in Order to Cover His Wife's Medical Bills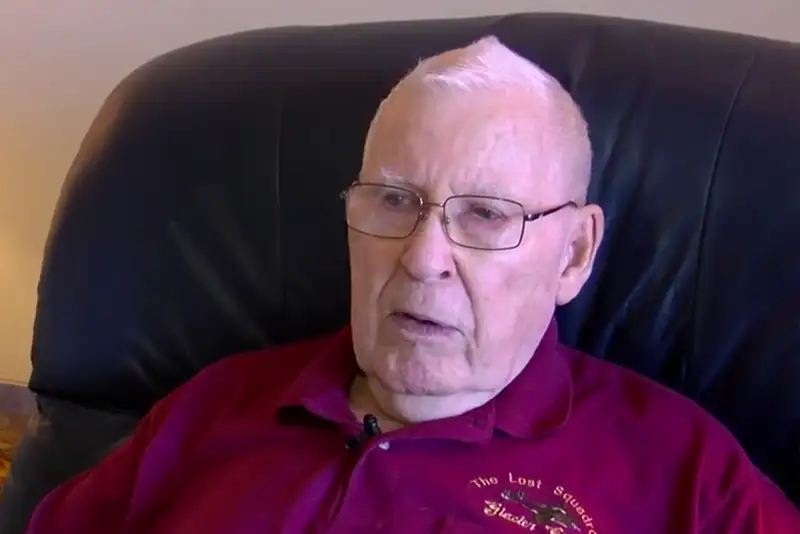 To help pay for his wife's mounting medical bills, Robert Blocksom is looking to come out of retirement. But instead of helping others with their financial planning as he had done for so many years, the 87-year-old is aiming to hit the road as a truck driver.
"I got a little bit of everything, but mostly I can't walk very well, and I've had some breast cancer," Robert's wife, Jelaine Blocksom, tells PEOPLE. "I've just been diagnosed with asthma, so I'm having problems breathing. I was in the hospital twice last month. So it seems just about everything is falling off."
The couple have sold off many of their possessions — including a mobile trailer — to help pay for medical bills since Jelaine's health began to worsen, CNN affiliate WEWS News first reported. They also moved from their home in Middleburgh Heights, Ohio, and relocated to an apartment that's easier for 87-year-old Jelaine to move around in.
As the news station noted, more and more Americans in their golden years are coming out of retirement to find work. Over the last 12 months, some 255,000 people 85 years old or older were listed in the workforce, according to the Washington Post. Many of these seniors took up jobs as farmers, ranchers, bookkeepers and accountants, and many, like Robert, are looking to become truckers.
"I've always liked driving, so I figured that I'd like to be able to make some money driving," Robert told WEWS. "That would be the best way to do it."
With the trucking industry experiencing a shortage of drivers, freight companies are welcoming of this influx of employees as they look to fulfill the demand of online retailers like Amazon, the station reported.
Though Jelaine says she doesn't like seeing Robert return to work, with their "really expensive" medical bills still growing, her loyal husband didn't see another choice.
"I would hope he wouldn't have to do that, but he sees that as a way out," she tells PEOPLE. "It's difficult, sure, but it's harder on him because he takes care of me and the house. All I can do is make his meals for him!"
According to a Social Science Research Network study, the rate of seniors 65 and over who filed for bankruptcy rose almost 204 percent from 1991 to 2016. The study found that high health care costs, coupled with reduced incomes and a decline in pensions, have contributed to the trend of financially strapped retirees.
While the trucking business is known for its rough work schedule, Robert said he hopes to stay local and work weekends so he can continue to care for his wife. He'll start taking his commercial driver's classes in September.
A GoFundMe was set up on Wednesday to help raise $10,000 for the couple's medical expenses.
When asked what she loves most about Robert over their 60 years of marriage, Jelaine said there were too many things to choose from.
"I can't begin to tell you all that! I still love him as much as I did in the beginning, he's a very good man, very honest, faithful, loyal," she says. "All the good things you like in a man."