7 Tips for Winning Your Office March Madness Pool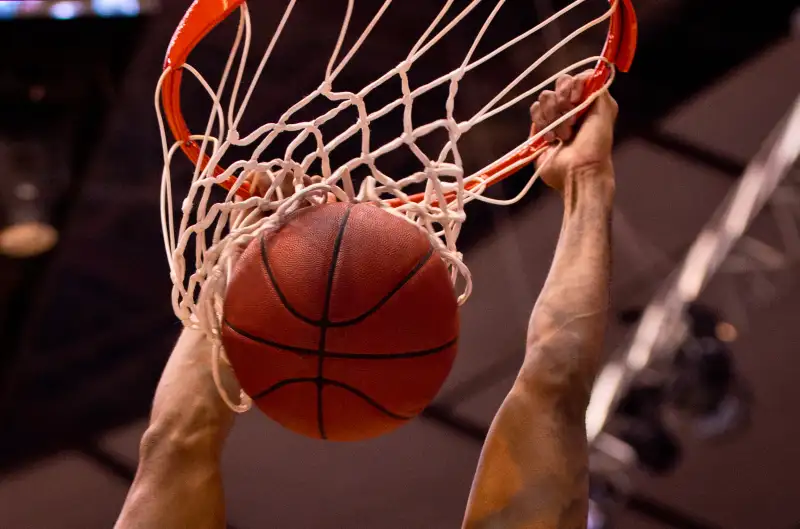 Noam Galai / noamgalai.com—Getty Images
More than $9 billion is expected to be wagered on March Madness, the period this month when the annual NCAA college basketball tournament is held, according to the American Gaming Association.
That means your co-workers, neighbors and 70 million other people will all be running their mouths over who will win the tournament as they fill out their brackets.
With more at stake in gambling wins than for the Super Bowl, you might want to turn to computer science professors for help. After all, filling out your betting sheet is like mining one gigantic dataset that goes back decades. Buried in those numbers are valuable clues about who is going to come out on top.
Here is the advice of a few of the nation's top number crunchers about how to assemble a winning office pool:
Forget the Winning Percentages
If a team has been racking up an amazing record by beating weaker teams, that does not tell you a whole lot. What you really want to know is how they perform against stronger teams, because in the tournament, that is all they will be facing.
"You have to be doing really well against good teams. That's why we had some doubts about Kentucky last year," says Tim Chartier, an associate professor of math and computer science at North Carolina's Davidson College, who has been running March Madness models with his math students since 2009. At his site, fans can brew their own custom-made rankings.
Indeed, the previously undefeated Wildcats shockingly lost to the Wisconsin Badgers in 2015's Final Four.
Go Easy on Underdogs
Everyone loves a Cinderella story, but do not bet on it, according to University of Illinois at Urbana-Champaign computer science professor Sheldon Jacobson, whose site also helps people compile picks.
Lowly teams ranked #13, #14, #15 or #16 average between one and two wins a year in the first round, so if you want to take a flyer on one or two of them, feel free.
"But three is pushing it," he advises.
Seeding Predicts Performance
Amazingly, Jacobson does not even care about which particular teams will be stepping onto the basketball court. All he cares about is seeding, because to a large extent, that one datapoint predicts how a team will fare.
His conclusion: For fairly consistent upsets, look at #5-vs.-#12 matchups, or the #6-vs.-#11.
Over the last 31 tournaments Jacobson has surveyed, #12s are a respectable 44-80, and #11s are 43-81, which means you should pick at least a couple of those shockers in the first round.
Top Pick? Stay Safe
Many office pools are heavily weighted towards those who pick the ultimate champion, so much so that they are almost impossible to win without doing so.
To that end: Out of 31 tournaments historically, 19 champs were seeded #1, four were seeded #2, and four were #3.
"To be prudent, choose a #1 seed as your national champ," Jacobson says.
Look for Explosiveness
Winning teams need to be able to come back from behind, or pull away from close games.
Alan Reifman, a Texas Tech University professor in Lubbock, Texas and author of the book "Hot Hand" about sports streaks, ran the numbers for Reuters about which NCAA teams have demonstrated that ability.
His hint for a team to watch? The Musketeers from Xavier University in Cincinnati, Ohio.
Winning Streaks Matter
When the little-known Butler Bulldogs, from Indianapolis, Indiana, made a serious tournament run in 2010, one of Tim Chartier's students actually predicted it.
"They built their mathematical model to look for sustained winning streaks, which Butler had earlier that season against a series of tough opponents," he says. "The model picked it up."
Attention to Recent Games
Blowing opponents out early in the basketball season? Bully for you, but Tim Chartier is far more interested in what you have done lately.
His mathematical models are overweight in recent games and underweight in earlier ones. Ideally, you want a club that is picking up steam as March Madness approaches, gelling as a team and taking down tough opponents on the road.
Now that you are fluent in March Madness theory, the one thing bettors really want to know is which team will go all the way.
When Chartier is pressed about what his models are showing right now, he says one name keeps coming up: Kansas.