Why You Should Start Preparing for the Next Market Crash
Money is not a client of any investment adviser featured on this page. The information provided on this page is for educational purposes only and is not intended as investment advice. Money does not offer advisory services.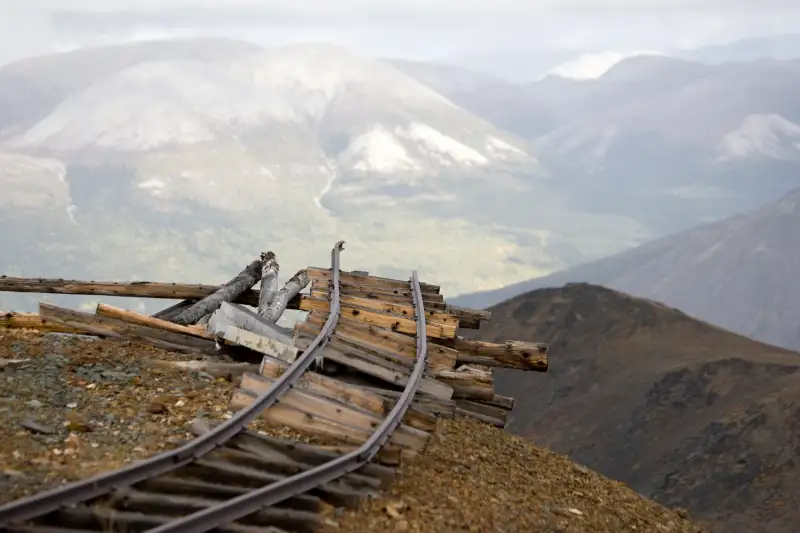 Pete Ryan—Getty Images/National Geographic
Several phrases call to mind the dot-com boom and bust, but one of the most recognized started with a 70-year-old man in a bathtub. That man was writing a speech, and he came up with the term "irrational exuberance." The speech was broadcast on C-SPAN, and stock markets around the world dropped a few percentage points the next day.
That suds-soaked soothsayer was Alan Greenspan. On Dec. 5, 1996, he delivered a speech he called "The Challenge of Central Banking in a Democratic Society." He said, "But how do we know when irrational exuberance has unduly escalated asset values, which then become subject to unexpected and prolonged contractions as they have in Japan over the past decade?"
Greenspan didn't say those famous two words (of the 4,322 he uttered) until he was more than three-quarters through his speech. But they're the only words people remember.
The phrase gained further fame after Yale professor Robert Shiller wrote Irrational Exuberance, a book that explained how stocks were significantly overvalued. The book was published in 2000 in the same month that the bubble began to deflate. Shiller published a second edition in 2005, this time arguing that the housing market was historically off-the-charts overvalued. We all know how that turned out.
But I'm not talking about the history of "irrational exuberance" just for the joy of making you think about Greenspan taking a bath. I'm bringing it up now because Shiller is once again saying that stocks are overvalued.
What's Next In This Series?: 1929, 2000, 2007...
Beyond his books and the Case-Shiller housing index that he co-created, Shiller is known for the cyclically adjusted price-to-earnings ratio, also known as the CAPE or the Shiller P/E. Rather than relying on just one year's worth of earnings to measure a P/E, the CAPE uses an average of the past 10 years' worth of earnings, adjusted for inflation.
So what does the CAPE say now? It's at 26.3, according to an interview published Sept. 5 by British website This Is Money. "There's only three major occasions in U.S. history back to 1881 when it was higher than that," Shiller said. "One is 1929, the year of the crash. The other is 2000, which I call the peak of the millennium bubble, and it was also followed by a crash. And then 2007, which was also followed by a crash."
Before You Hit the "Sell" Button...
That sounds ominous, but know that Shiller's research indicates that the CAPE is highly correlated to the stock market's return over the next 20 years -- not the next year. The ratio was very close to today's figure when Greenspan mentioned "irrational exuberance" in 1996, and the market kept rising for more than three years. Plus, as Shiller pointed out in the interview with This Is Money, although the market eventually crashed after the three times the CAPE reached these levels, that's not a large sample size, statistically speaking.
Still, today's valuations are not to be taken lightly. At The Motley Fool we are known for our "buy and hold" investing approach -- even sometimes saying that we plan to hold on to great companies "forever." But we know that "forever and ever" isn't realistic for everyone.
You're probably investing today to pay for something in the future, whether it's retirement, a vacation home, or a family legacy. That means you have to sell sometime. And if that sometime is soon -- as in, the next few years if a significant market decline would imperil some important plans you have -- now may be a good time. Rebalancing your portfolio and playing it safer is a reasonable strategy when the market is overvalued.
Shiller and I aren't saying that the market can't keep rising from here. After all, a historically high P/E could fall to a more normal level if profits rise (i.e., the E in P/E) rather than prices crash (a lower P). But the smart assumption is that returns will be be modest.
How Bad Will It Be For You?
When I create a financial plan, I assume an annual return of 6%. But even that may be too high, according to some experts who argue that today's CAPE implies a future return of 1% to 5%. Returns will certainly be on the lower end of that scale after you throw some cash and bonds into the investment mix. At that point you're looking at a portfolio that will struggle to simply keep up with inflation.
But it doesn't have to be that bad for you. Remember, the CAPE estimates of implied return is for the overall market, which is dominated by large-cap stocks. A few smart tweaks to your portfolio can make all the difference. Throw in some small caps, international stocks (Shiller thinks the U.K. market could be a bargain because it's below its long-term average CAPE), and prescient stock picks, and I think you can do a lot better. Then keep your spending in check and your savings high. And when you start to feel anxious, take a long, soothing bath. Just make sure Greenspan has hopped out beforehand.
Over the past decade Robert Brokamp, CFP, has helped countless people navigate the road to financial freedom through The Motley Fool Rule Your Retirement Service, which he heads. You can try any of Motley Fool newsletter service free for 30 days. We may not all hold the same opinions, but we all believe that considering a diverse range of insights makes us better investors. The Motley Fool has a disclosure policy.
Related Links