McDonald's All-You-Can-Eat Fries Have Arrived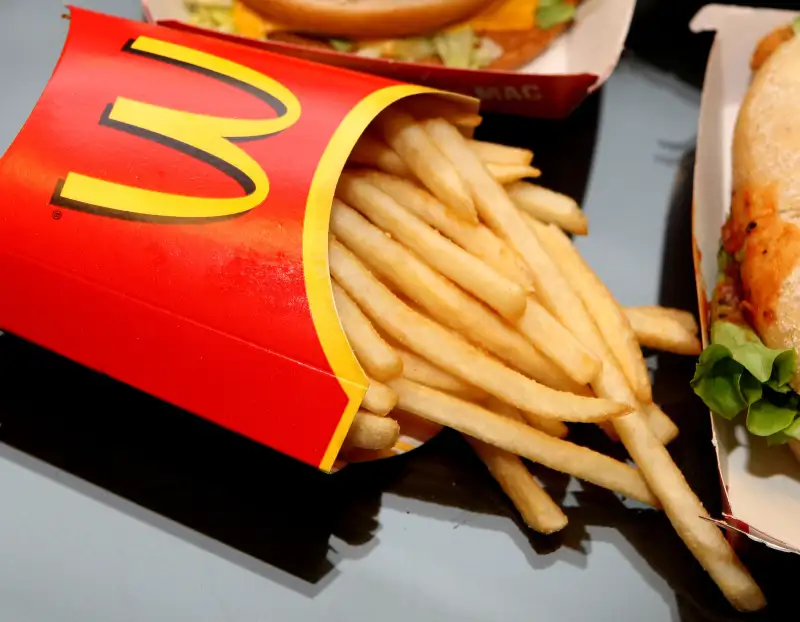 Steve Parsons—PA Wire/PA Images
The future is here. That is—the "McDonald's of the Future" is here, and with it comes all the salty, crispy French fries your heart desires.
The McDonald's franchise in St. Joseph, Missouri that made international news earlier this year when it announced it would offer unlimited fries opened to the public on August 4. And business is booming so far, based on local media reports.
To get the all-you-can-eat fries, you need to order a sandwich value meal, and they cost either $2.10 for a medium or $2.80 for a large, a spokesperson for the store told Money.
"Unlimited fries are just the beginning of what's different here at this McDonald's," owner Chris Habiger said at a press conference filmed by Fox 26 TV station. "Our vision to bring a truly modern burger and breakfast restaurant to our community is finally a reality."
In addition to the traditional counter service, the restaurant has self-serve kiosks that allow customers to personalize their burger or chicken sandwich orders with additions such as guacamole and maple bacon. And when the food is ready, it's delivered to customers at their tables. There's a separate counter for specialty cafe drinks and a dessert bar full of options including waffle cones, sundaes, and oatmeal cookies. There are also interactive games and a private party room in the completely renovated restaurant.
French fry lovers: the time for your weekend getaway to northwest Missouri is, as a billboard over the store apparently says, "frynally here." And don't wait too long, as the unlimited fries are (for now) a grand opening promotion that will last for just a few months.
Read Next: Worker Wage Protest Shuts McDonald's Headquarters