This Is What the New McDonald's Dollar Menu Could Look Like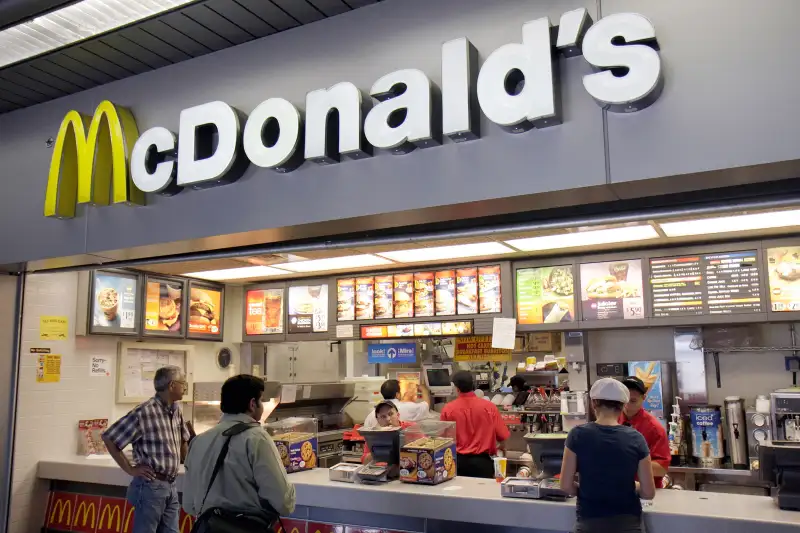 Rosa Irene Betancourt—Alamy
Last week, Wendy's introduced a new promotion launched with the dual goal of luring in budget-conscious customers with low prices while getting more money out of them than they'd been paying with the old dollar menu.
The "4 for $4" deal essentially prices each included item—Jr. Bacon Cheeseburger, four-piece nuggets, small fries, small drink—at $1 each. So it seems a lot like the dollar menu. Yet because it's a bundled deal, customers must opt for all four and fork over $4 rather than simply purchasing, say, the cheeseburger for one measly buck. Wendy's, McDonald's, and the rest of the fast food field have been trying to kill the dollar menu for years because it led to too many customers coming in and spending only $1 or $2, so the idea of packaging deals is viewed as an upsell that still packs in good enough value to attract consumers.
Now, sources cited by industry publication Nation's Restaurant News say that McDonald's wants to make a move similar to Wendy's, only while providing more choice and arguably more value to customers. McDonald's has reportedly asked franchisees to approve a plan to introduce a "Pick 2" menu, in which customers can select among items that used to be staples of the dollar menu—such as the McDouble, McChicken, and small fries—and get any two for the lump sum of $2. What's more, while it's unclear how long Wendy's "4 for $4" will be a part of the menu ("consumer response will determine how long it stays," a press release stated), the McDonald's "deal is expected to be a long-term value offer, rather than a limited-time offer," NRN reported.
Last spring, CEO Steve Easterbrook owned up to some of the problems facing McDonald's, including a shift away from low prices. "We moved away from the Dollar Menu and didn't replace it with significant enough value in the eyes of consumers," he said. Still, at the time, Easterbrook was criticized because the big "turnaround" he proposed offered very few specifics as to how the menu and pricing might be changed. Fast-forward a few months, and McDonald's now has a wildly popular all-day breakfast menu (credited with causing the recent spike in the company's stock price) and, perhaps very soon, it will have a compelling replacement for the dollar menu.