Worker Wage Protest Shuts McDonald's Headquarters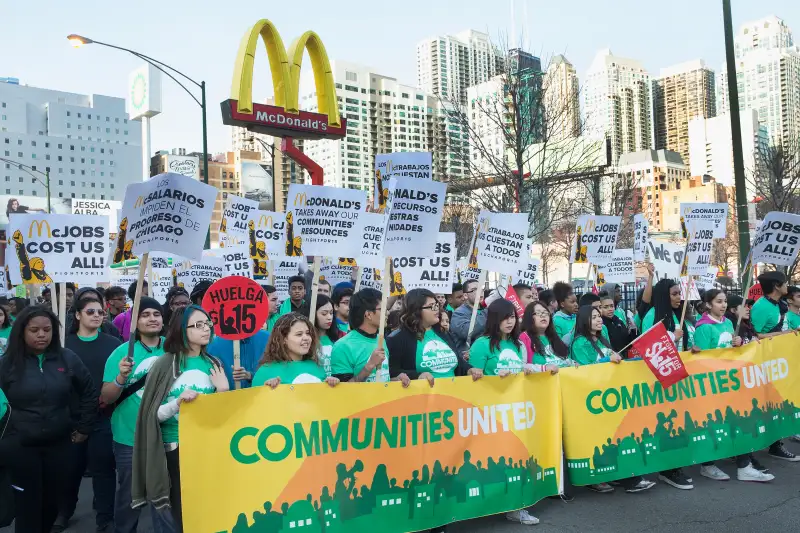 McDonald's has temporarily closed its headquarters for the third year in a row as worker wage protests targeted the fast-food company's annual meeting, it said on Wednesday.
McDonald's, based in Oak Brook, Illinois, has encouraged employees to work from home, spokeswoman Lisa McComb said in an email. The company will host the annual shareholder meeting at its headquarters campus on Thursday, with security personnel in attendance as usual, McComb said.
Workers from McDonald's and other restaurant chains are pushing for $15 hourly wages and the right to form a union. Organizers say the McDonald's annual meeting protests will be the biggest yet and run from Wednesday evening through Thursday morning.