McDonald's Restaurant Owners Want to Banish These Menu Items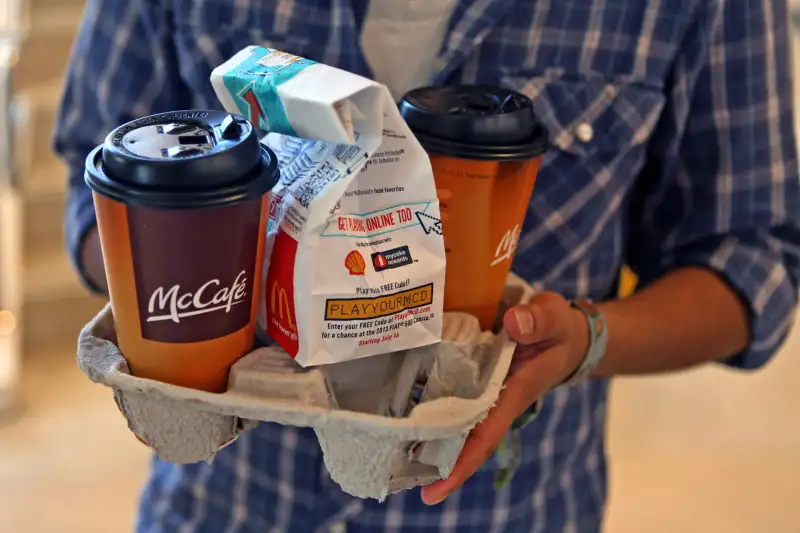 Tim Boyle—Bloomberg via Getty Images
By some account, 2014 is shaping up as McDonald's worst year in three decades. Sales in the U.S. have grown an average of 5.6% annually over the last 30 years, according to industry publication Nation's Restaurant News, yet it looks like domestic sales will have actually declined in 2014, marking the first time this has happened over that span.
In recent years, McDonald's has been relentless in efforts to attract new customers—younger ones especially—and they've been adding menu items and customization options left and right in pursuit of that goal. It's hard to determine the degree to which these efforts have been successful. What is clear, however, is that the menu has expanded to the point that it's slowed down operations and arguably hurt profits. McDonald's acknowledged as much last month when the fast food giant announced it would be removing some items from the menu in 2015.
The fact that the menu has become unwieldy is not news to McDonald's restaurant owners and managers. They've been complaining for years that, among other issues, there are too many seasonal items and too many dollar menu options for restaurants to keep business humming along. These are supposed to be "fast" food operations, remember, and drive-thru wait times have consistently gotten slower in recent years.
But what parts of the McDonald's menu should be done away with? Janney Capital Markets restaurant analyst Mark Kalinowski recently polled a few dozen McDonald's franchisees about the menu items they'd most like to see disappear, and the owners—whose comments were published anonymously at Burger Business and MarketWatch—weren't shy about voicing their opinions about the menu, as well as how the company has been doing as a whole.
"Operator morale is at the lowest I've seen in over 20 years," one owner said. "Sales decreases are the new norm. Nothing exciting on the horizon. It looks like we'll be down all year," reads another comment. Still another chimed in:
And another, specifically regarding the topic of scaling back the menu:
As for specific menu items that they'd like to see targeted for termination or at least downsized, these stand out:
Happy Meal Options
Fast food kids' meals have been bashed as unhealthy for years, and sales have fallen both because of the health factor and because ordering off the dollar menu is often a better value. To address these concerns, McDonald's has drastically expanded Happy Meal options to include more fruits and vegetables and toy choices. At the same time, all the variations have created huge headaches for restaurants, because customers are confused and take an extra long time to place orders, and because it's more difficult for employees to get the orders right. "Downsize Happy Meal choices," one franchise owner said, flatly. "Happy Meals are a chore to ring up with all the options," said another. "Perhaps corporate should make a decision on what a Happy Meal is and stop with complicating the choices."
Espressos
During the Great Recession, McDonald's saw a big opening into the coffee market, what with the potential for consumers to scale back on pricey Starbucks while still getting their "gourmet" caffeine fix. Hence the rise of McDonald's McCafe line, and the larger quick-serve coffee wars, which now include McDonald's periodically giving away coffee to draw in customers. Somewhere along the line, some franchisees have come to think of McCafe items—and espresso in particular—as too time-consuming to make and not profitable enough to keep on the menu. "Eliminate espresso drinks but keep the rest of McCafé," one owner said.
McWraps
As the Wall Street Journal pointed out a few months ago, the Premium McWrap is a "showstopper" for restaurants because it comes with two choices of chicken, three options for sauces, and can't be prepared in advance. So it's no surprise owners would love to see this item removed from menus, or at least have the variations winnowed down significantly. "Downsize Premium McWraps down to one or two," one owner suggested. "They take so long to make we already hope nobody orders them."
Read next: Here's How McDonald's Makes Its French Fries