McDonald's Has a New Dollar Menu. Here's What You Can Get for $1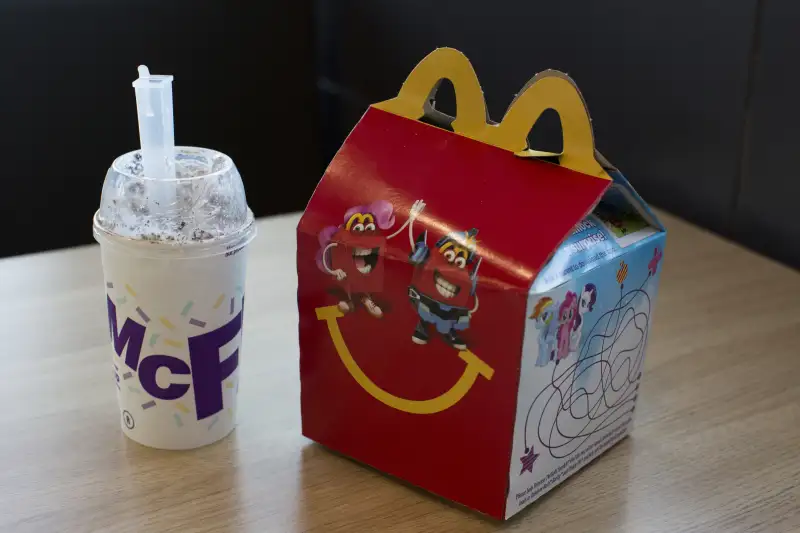 Bloomberg—Bloomberg via Getty Images
McDonald's has revealed the menu options that will grace the return of its popular Dollar Menu, which will roll out on Jan. 4 across the country. The menu will contain items costing $1, $2 and $3, and will replace the McPick 2 menu.
Here are some of the highlights from the new menu:
For $1, customers will be able to buy a sausage burrito, a McChicken sandwich, or a cheeseburger.
For $2, they can upgrade to a Sausage McGriddle, two-piece Buttermilk Crispy Tenders, or a Bacon McDouble.
Lastly, $3 will buy customers a Sausage McMuffin with Egg, a triple cheeseburger, a Happy Meal or the new Classic Chicken Sandwich.
The old Dollar Menu, which offered a McDouble cheeseburger, four-piece Chicken McNuggets, and a large sweet tea for $1 each, was discontinued in 2014 despite being very popular with customers. But it was less popular with franchise owners, who said it stretched profits too thinly. To address these complaints, the new menu's pricing operates on a tiered system.
Since canceling the budget menu, McDonald's has experimented with other cheaper options — including the McPick 2 — which achieved limited success.
The company said it hopes the new Dollar Menu will restore its reputation as the go-to fast food chain for cash-strapped consumers.