Consumer Advocates Aren't Happy About Auto Enrollment in This Medicare Alternative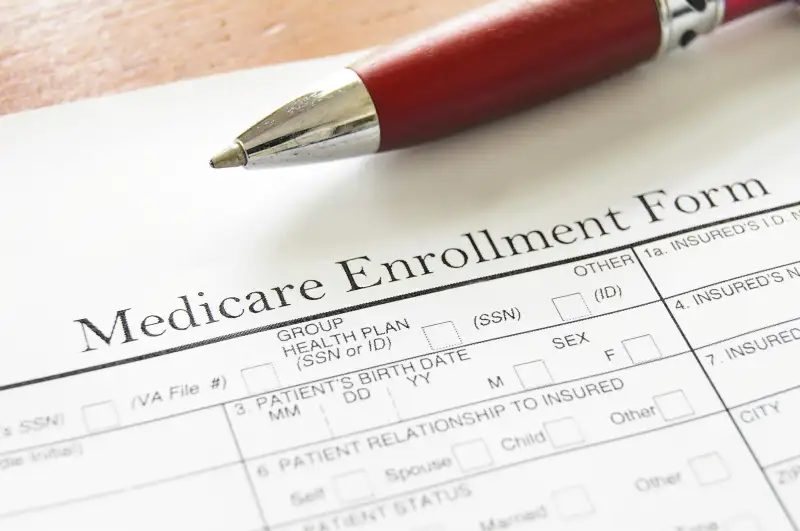 zimmytws—Getty Images/iStockphoto
The Medicare enrollment process is fraught with complicated choices - but one big decision could be made for you automatically by a health insurance company if you are not on your toes.
A little known rule allows some health insurance companies to automatically sign people up for Medicare Advantage plans - the managed care alternative to traditional Medicare. Under so-called seamless conversion, an insurer can seek permission from the Centers for Medicare & Medicaid (CMS) to auto-enroll members of its non-Medicare insurance plans when they reach 65, the age of Medicare eligibility.
Auto-enrollment might be convenient, but it short circuits one of the most important choices to be made when signing up for Medicare - whether to go with traditional fee-for-service Medicare, or an Advantage plan.
Advantage plans offer some cost saving and usually include prescription drug coverage. But the majority of Medicare enrollees use traditional Medicare. And thorough shopping for an Advantage plan requires a careful review of the networks of health providers and prescription drug coverage to make sure they are the best fit for an individual's health needs.
Congress gave the green light for seamless conversion enrollment in 1997, and CMS established rules to allow them in 2005. Health insurance companies can seek permission to carry out seamless conversions of members of their individual, public exchange or Medicaid managed care plans.
Medicare has not released information on the prevalence of seamless conversion. But the practice is drawing scrutiny from consumer advocate groups, who are pushing for more transparency from CMS on the companies and locations where the process has been approved.
"It flew under the radar for quite a long time, and it's just beginning to gain more attention," said Gretchen Jacobson, associate director of the program on Medicare Policy at the Kaiser Family Foundation.
A Medicare spokesman said data will be released later this year indicating which insurance companies are doing seamless conversion, and where. CMS also is "refining" its procedures for processing seamless conversion applications from insurance companies.
Some advocates also are urging CMS to strengthen the rules on notifications that must be sent to enrollees who find themselves automatically signed up in an Advantage plan. The current rules require insurance companies only to provide a notification of enrollment by mail 60 days prior to seamless conversion. The notification must include clear information on how to opt out before coverage begins. But mailboxes typically overflow with Medicare marketing pitches around one's 65th birthday, making it easy to miss a notice of seamless conversion.
"Our preference would be that the process requires an active choice, that you must respond to an invitation for a seamless enrollment," said Joe Baker, president of the Medicare Rights Center, a consumer advocacy organization.
Health insurance companies argue that seamless conversion is convenient for its members, and has been well-received.
Aetna Inc is starting seamless conversion in 17 counties in Florida this fall for existing members of its individual or public exchange plans who become eligible for Medicare. "We will match them to a Medicare Advantage plan that is very similar to what they're used to and enroll them automatically," a spokesman said. The company's notification process goes beyond the federal requirements, including a phone call to make sure the notification letter was received, read and understood.
UnitedHealthcare, meanwhile, recently received CMS approval to use seamless enrollment for its Medicaid members in Arizona into its Advantage plan for people who are dually eligible for Medicare and Medicaid. The company also says it will be following up its mailings with a phone call.
Read: A Medicare Cost-Cutting Experiment That Could Hurt Your Health
A CMS spokesman says it has seen "very few issues or complaints" from consumers thus far regarding seamless enrollment. The Medicare Rights Center, which operates a toll-free hotline on Medicare for consumers, also has not seen a large volume of complaints or problems, Baker said.
Baker thinks most seamless conversion activity involves dual-eligible Medicaid plan members - and that is sensible from a public policy standpoint. "It's a vulnerable population," he said, "and you want to make sure there's no gap in coverage because it could really affect a person's health." But convenience alone is a questionable policy goal, he adds.
If anything, the seamless conversion debate underscores the complexity of the transition into Medicare. Back in the days when everyone filed for Social Security at age 65, enrollment for Medicare was automatic.
But with more people working longer and delaying their Social Security filing, the transition may involve shifting from employer coverage or from a public marketplace policy. "The transition is more fraught," Baker said. "It's really important to open all your mail - especially anything that comes from an insurance company that already covers you."
Free help with enrollment is available from Medicare's toll-free line (1-800-MEDICARE), the Medicare Rights Center (1-800-333-4114) or your local State Health Information Program. Find your local program here.