Some Medicare Advantage Plans Have Hidden Risks—Here's How to Avoid Them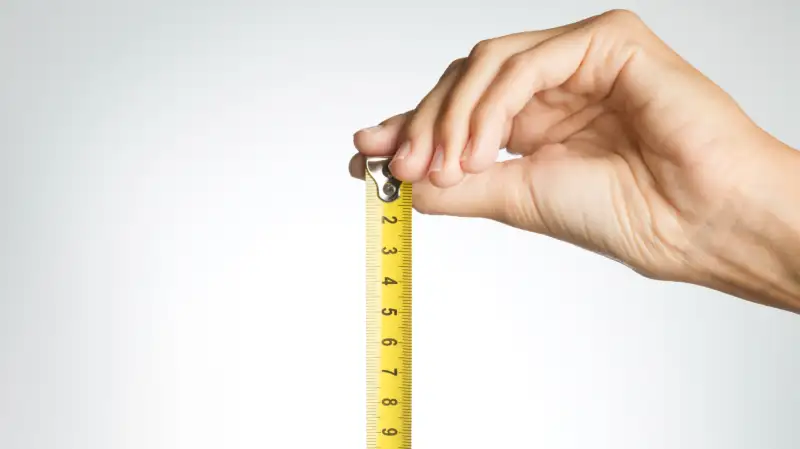 Seniors have flocked to Medicare Advantage in recent years, attracted by savings on premiums and the convenience of one-stop shopping. But as the annual Medicare enrollment season began this week, a memorandum from federal officials to plan providers surfaced that serves as a big red warning flag.
The upshot: Assess the quality of any Advantage plan before you sign up.
The memorandum, first reported by the New York Times, described ongoing compliance problems uncovered in federal audits of Advantage and prescription drug plans. These include inadequate rationales for denial of coverage, failure to consider clinical information from doctors and failure to notify patients of their rights to appeal decisions. The audits also uncovered problems with inappropriate rejection of prescription drug claims.
Advantage is a managed care alternative to traditional fee-for-service Medicare. It rolls together coverage for hospitalization, outpatient services and, usually, prescription drugs. Advantage plans also cap your out-of-pocket expenses, making Medigap supplemental plans unnecessary.
The savings can be substantial. Medigap plan premiums can cost $200 monthly or more, and stand-alone drug plans will average $39 a month next year. Enrollees have been voting with their wallets: 30% are in Advantage plans this year, up from 13% in 2005, according to the Henry J. Kaiser Family Foundation.
Advantage plans are subject to strict rules and regulations, and must cover all services offered in original Medicare, with the exception of hospice services. Some offer extra coverage, such as vision, hearing, dental and wellness programs.
And there is evidence that the quality of these plans is rising. Medicare uses a five-star rating system to grade plan quality, and plans can earn bonus payments based on their ratings. Average enrollment-weighted star ratings increased to 3.92 for 2015, from 3.86 in 2013 and 3.71 in 2013, according to Avalere Health, an industry research and consulting firm. Avalere projects that 60% of Advantage enrollment will be in four- or five-star plans next year, up from 52% this year.
But the Medicare memorandum focuses on problems outside the rating system. "It's about basic blocking and tackling and whether a plan adheres to the program's technical specs," says Dan Mendelson, Avalere's chief executive officer. "These are the basic functions that every plan should be able to handle."
Nevertheless, consumer advocates say they deal with these compliance problems regularly, and more often with enrollees in Advantage than in traditional Medicare.
"The most typical problems have to do with plans that are making it difficult or impossible for people to get their medications," says Jocelyn Watrous, an advocate for patients at the Center for Medicare Advocacy. "They impose prior authorizations or other utilization management rules that they make up out of whole cloth."
Consumer advocates urge Medicare enrollees to restrict their shopping this fall to four- and five-rated plans, of which plenty are available in most parts of the country. "If a plan consistently gets four or five stars, all other things being equal it will be a high performer," says Joe Baker, president of the Medicare Rights Center.
Few Medicare enrollees roll up their sleeves to shop, however. A study by Kaiser found that, on average, just 13% of enrollees voluntarily switched their Advantage or drug plans over four recent enrollment periods. And focus groups with seniors conducted by the foundation last May found that few pay attention to the star ratings.
"Seniors said they don't use the ratings because they don't feel they reflect their experiences with plans," said Gretchen Jacobson, associate director of the foundation's Medicare program. "Even when we told them that their plan only has two stars, many just wanted to stay in that plan."
Advocates say the star ratings are just a starting point for smart shoppers.
They say you should check to make sure health providers you want to see are in a plan's network. You should also consider how you would react if any of those providers disappeared during the 12 months that you are locked into the plan. Advantage plans can—and do—drop providers. UnitedHealth Group, the industry's largest player, made headlines last year when it dropped thousands of doctors in 10 states. Advantage plans in Florida, Pennsylvania, California and Delaware also terminated provider relationships.
Also be sure to examine the prescription drug "formularies" in your plan—the rules under which your medications are covered. And talk with your doctors about any plan you are considering, especially if you see specialists for a chronic condition.
The Medicare memorandum to plans also underscores the importance of appealing denied claims, Baker says. "Appeal, appeal, appeal—it's like 'location, location, location' in real estate."