The Medicare Quirk That Can Cost You Thousands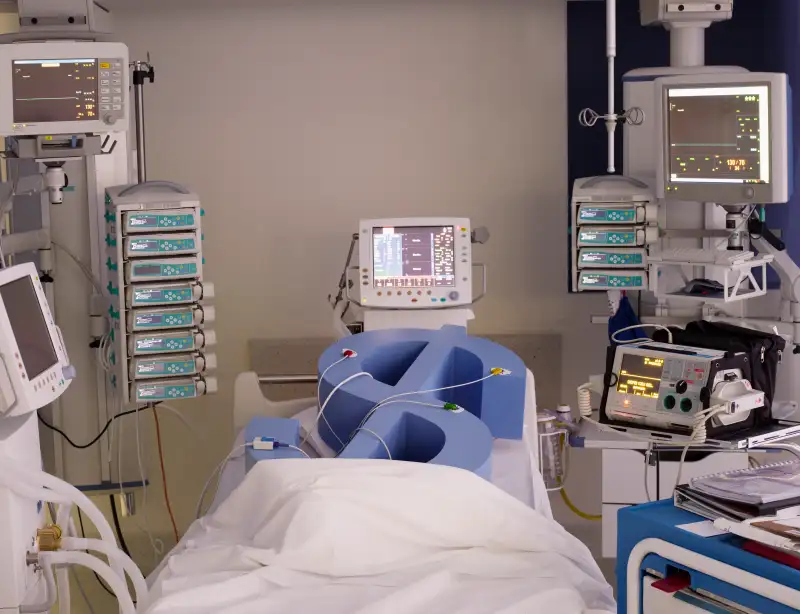 You are in the hospital for tests after experiencing dizziness. You are nervous about what the tests will show, but at least you do not have to worry about hospital bills - you have Medicare, so you can relax about healthcare coverage. Or can you?
Not if you are in the hospital under "observation status" - a Medicare designation applied to patients deemed insufficiently ill for formal admission, but still too sick to be allowed to go home. Observation status can result in thousands of dollars in higher costs - especially if you need post-hospital nursing care.
Medicare covers care in skilled nursing facilities, but only for patients who were first formally admitted to a hospital for three consecutive days.
Federal data shows that the number of Medicare patients classified as under observation has jumped sharply in recent years, and it has stirred a great deal of pushback from Medicare enrollees and advocacy groups. A new law - the Notice Act - requires hospitals to at least notify patients if they stay in the hospital more than 24 hours without being formally admitted. Patients will receive the warnings starting in January, but advocates argue the new protection does not go far enough.
"It does half of what we would like to see," said Toby Edelman, senior policy attorney at the Center for Medicare Advocacy. "The notice should also allow patients to appeal their status."
Hospitals have been motivated to use the status to avoid costly penalties from Medicare for improper admissions under a well-intentioned effort by Medicare to control costs through a program that audits hospitals for possible overpayments. The program began during the George W. Bush administration.
The number of patients cared for under observation status doubled to nearly 1.9 million in 2014 compared with 2006, according to figures from the Centers for Medicare & Medicaid Services (CMS). The majority (54 percent) were for observation stays of less than 24 hours; another 38 percent of the stays were 48 hours or less, CMS reports.
Facing higher costs
The new notifications will require hospitals to inform patients orally and in writing if they are on observation status for more than 24 hours. The written notification, developed by CMS, is called the Medicare Outpatient Observation Notice (MOON). The MOON also explains the cost implications of receiving hospital services as an outpatient.
The costs of observation status can affect any enrollee on traditional fee-for-service Medicare. (Beneficiaries using Medicare Advantage, which provide all-in-one care, will also receive the MOON, but some Medicare Advantage plans will cover a stay in a skilled nursing facility without first requiring that patients have a three-day inpatient hospital stay.)
Calculator: What are my long-term care insurance needs?
Medicare normally covers up to a maximum of 100 days of care in a skilled nursing facility following a hospital admission - it pays 100 percent for the first 20 days, and patients are responsible for a daily $161 co-pay for the next 80 days. But patients leaving the hospital for a nursing facility after an observation pay the full cost out of pocket.
Rising nursing home costs
The cost of skilled nursing care is substantial, and rising quickly. This year, the national median monthly cost of a private nursing room is $7,698, according to a Genworth survey, and it runs much higher in states such as New York ($11,330 per month) and California ($9,338).
Medicaid would cover the stay if the patient meets the program's low-income requirements (a status called "dual-eligible"). A commercial long-term care policy might provide some coverage, although many of these policies have "elimination" features (deductibles) that require patients to pay the first 90 days out of pocket.
Read: 5 Ways to Save on Medicare
Observation status also affects coverage of drug usage in the hospital. Medicare Part B would cover drug usage for the specific problem related to the hospitalization, subject to Part B's typical 20 percent copay); for routine drugs that you take at home (say, a statin for high cholesterol), practices vary. Some hospitals allow patients to bring their own drugs from home, others do not, and charge much more than you would pay at a typical pharmacy.
Some - but not all - Part D drug plans will cover some of these prescription drug costs.
A broader fix to the observation status has garnered broad support from organizations ranging from AARP to the American Medical Association, elder law groups and Medicare advocacy groups. Legislation that has bipartisan support has been introduced in the U.S. House and Senate that would require that time spent in observation be counted toward meeting the three-day prior inpatient stay that is necessary to qualify for Medicare coverage.
"The bill is simple," said Edelman of the Center for Medicare Advocacy. "Count the time in hospital, no matter what. If you are in the hospital for three midnights, you have met this requirement."