Meme Stocks Are Making a Comeback
Money is not a client of any investment adviser featured on this page. The information provided on this page is for educational purposes only and is not intended as investment advice. Money does not offer advisory services.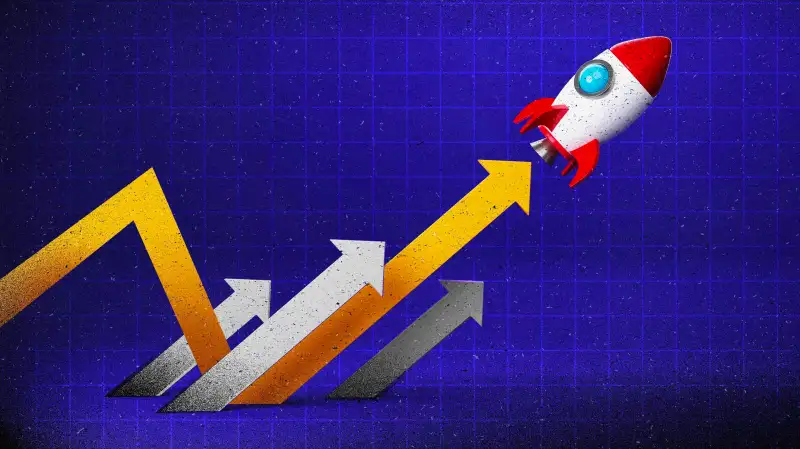 Is it 2021 all over again? Meme stocks are back — and it's not just GameStop.
The Solactive Roundhill Meme Stock Index, which tracks 25 popular meme stocks including AMC, GameStop, BlackBerry and a slew of newer names, has climbed more than 13% over the past week and nearly 23% over the past three months. (Meme stocks are stocks that tend to gain a huge following on social media, which often pushes up their prices.) The S&P 500 index, on the other hand, has climbed about 2.5% and 9% over the same periods, respectively.
Some individual stocks have seen even bigger gains: Shares of used car marketplace Carvana are up 38% this week, while shares of bitcoin miner Riot Platforms are up 31%.
Why do meme stocks surge?
Price movement in meme stocks "can happen very quickly," says Dan Egan, vice president of behavioral finance and investing at Betterment, because, for the most part, the companies tend to be smaller and less liquid than the major players in the stock market.
"Those price moves excite themselves," he adds, "and can become self perpetuating for a little while" as traders see the stocks going up and jump on the bandwagon. Social media chatter accelerates that process.
Egan says it's not totally clear what's driving this week's meme stock resurgence. The new bull market might be one factor, along with the fact that the major recession many experts were predicting last year looks unlikely (though many still anticipate a mild slowdown).
"People are most reactive and optimistic when they feel a sense of relief that something bad isn't going to happen," Egan says.
He warns, however, that the meme stock gains might not last — especially since economic conditions are likely to make it harder for these companies to compete in the market in the months to come.
"I think it's like a short-term bubble," he says. "I don't know how it's going to have tremendous legs under it."
The meme stock rally could also be a "red flag," for the broader stock market, Jonathan Krinsky, chief market technician at brokerage firm BTIG, recently warned — especially since other sectors like consumer staples, which is generally considered a safe haven for investors when the economy is cooling, are falling.
"It's a double-edged sword when we start seeing some of the lower quality names rally," he wrote in a note to clients cited by Bloomberg. When meme stocks surge and defensive stocks don't, he added, declines in the S&P 500 often follow.
Should you invest in meme stocks?
In general, financial advisors recommend a cautious approach when it comes to meme stocks. These stocks tend to be volatile and risky, and they often lack strong fundamentals.
If you do choose to invest in meme stocks, Egan recommends spreading your cash across a few of them — not just one — and doing so "with money that you are totally happy losing."
He also recommends setting guidelines for yourself, like deciding in advance at what price you'll sell the stocks, or how long you plan to hold them. That way you can stay accountable to your strategy and collect some data as you learn about the market. But remember: You shouldn't invest any more money than you're prepared to see disappear.
"You don't want this to become something that keeps you up at night or stresses you out," Egan says.
More from Money:
3 Things to Know Before Investing in the Latest Meme Stock
How to Find the Next Meme Stock
Wall Street Bets and GameStop: How the Reddit Group Can Make a Stock Soar