The Reason Men Eat Way More When They Dine With Women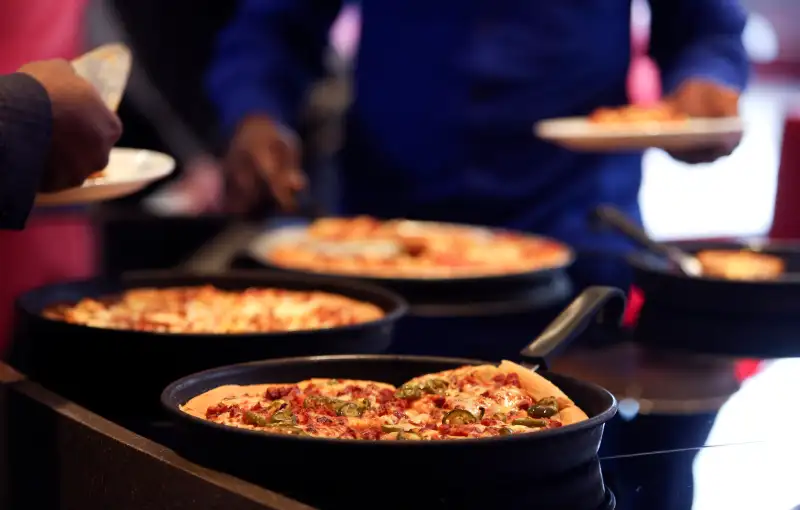 Ratcliffe, Chris—Bloomberg/Getty Images
It's not a surprise that society's ridiculous and unfair pressure on women to be thin causes them to eat less, particularly in front of men. Well it turns out guys have the opposite problem: They eat more when there's a woman around.
Like, way more. According to The Atlantic, researchers at Cornell set up shop at an all-you-can-eat pizza place and recorded what people consumed. The results were stunning: Men ate 93% more pizza and 86% more salad when they shared a table with a woman instead of a dude.
The researchers posited a theory that sounds ridiculous in today's social landscape but isn't that hard to wrap your brain around if you replace humans with gorillas in your head. For a male, eating a lot is a big, masculine act that has an evolutionary advantage of attracting a mate.
You'd think we'd be beyond this show of macho eating by the 21st century, but let's remember that this is still the same world that sees a massive wage gap between men and women.