Men Retire to Spend Time With Their Spouses, Women Not So Much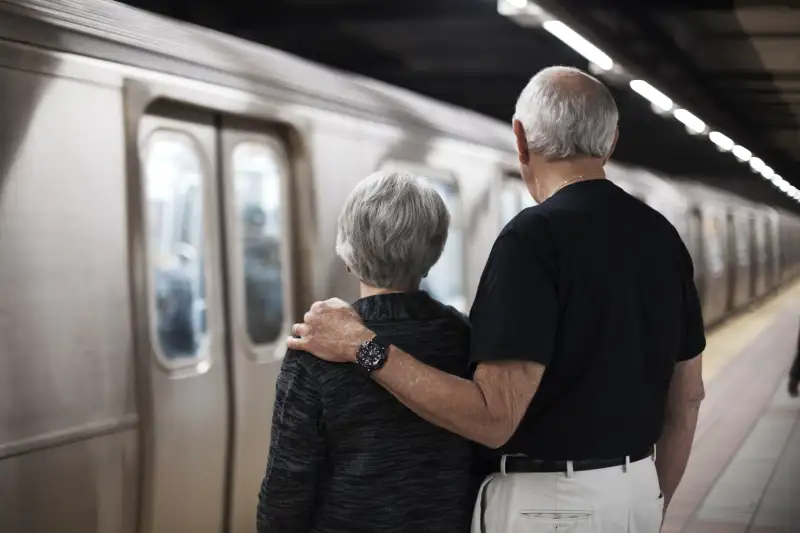 Allison Michael Orenstein—Getty Images
While nearly 60% of men in a recent study cited spending time with their spouse as a reason to retire, women appear to be less interested in couple bonding. Only 43% of women said spending time with their spouses is a key motivation for retiring; grandchildren were a stronger pull, with 70% saying they would retire to spend more time with the grandkids.
The study, from Fidelity Investments and the Stanford Center of Longevity, surveyed 12,000 retirement savers and recent retirees on the "financial, social, and emotional factors" affecting decisions about whether and when they'll retire.
Upon further digging, Bloomberg found that the propensity to cite one's spouse as a reason for retirement also varies with age and wealth.
The closer a couple gets to retirement, the more likely they are to say that spending time together is a "strong factor" in their retirement decision—but after 60, this percentage shrinks.
Read next: 3 Strategies for Making Your Money Last Through Retirement
And the wealthier a couple is, the more excited they tend to be about post-retirement quality time.
The study also yielded non-romantic findings: for example, nearly half of respondents do not base their retirement date on how much they have saved, and 61% of retirees who work do so because they enjoy it.
What's more, 79% of respondents said that they were pleasantly surprised by their level of financial comfort in retirement.
All of which is to say: retirement seems to have surprises in store for men and women alike.
Take Money's Monthly Reader Poll: