Why More Millennials Are Leasing Luxury Cars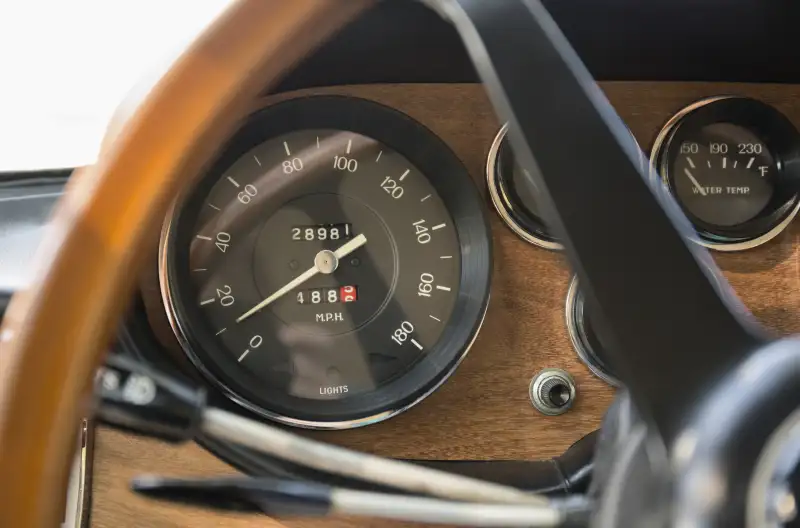 Spaces Images—Getty Images
Connor Murphy, 23, owns a fresh produce company and is about to lease a 2015 Mercedes C-Class. The price is a factor. He is paying just $381 a month with no money down.
The cost to buy the same car: $38,500 or about $627 per month.
Twenty-five-year-old Sharif Alkatib, an engineer in Los Angeles, California, also prefers leasing over buying for the lower payments.
"I get more car for less money and limit my exposure to the used car market," says Alkatib.
Millennials like Murphy and Alkatib may have a reputation for not being as materialistic as previous generations, but when it comes to what they drive, they like a nice set of wheels - even if it means sacrificing the long-term financial benefits of car ownership.
Read next: New Mercedes-Benz Crossover Doesn't Quite Bridge the Gap
A recent study by Edmunds.com found the percentage of millennials (ages 18-34) who are leasing cars is up 46% over the last five years compared to 41% for all car shoppers.
Leasing accounted for almost 29% of all new car purchases by millennials in 2015 so far, according to the survey.
"In most cases, leasing opens the door to the bells and whistles that they couldn't otherwise afford," says Jessica Caldwell, Edmunds.com director of industry analysis.
Millennials have a reputation for doing the math and not overspending. They just want more for their money in the short term. That is why Nicholai Moguet, 31, who is an information technology specialist in Irvine, California, just leased his second car.
"It definitely allowed me to get a better car than I would have if I chose to buy, which was important to me because I prefer driving to be something as enjoyable and looked forward to as possible, Moguet explains.
A friend introduced Moguet to the idea of leasing with the motto: Yes, I will always have a car payment, but I will always have a new car.
Most of the Edmunds.com survey respondents said they would not put down more than about $3,000 for a new car purchase, and that they were willing to pay no more than about $300 per month.
That budget will get a new car buyer a vehicle worth $20,000, according to Edmunds.com calculations. But if they are willing to lease? They can drive away with a vehicle priced as high as $35,000. Not a bad trade up for the same cash outlay and budget.
Millennials see other reasons to lease. Murphy, for example, does not want to invest in a depreciating asset. Technology gets outdated quickly these days, so it does not make sense to hold on to cars for more than a decade even if, in theory, it is a better financial move, Murphy notes.
"I firmly believe in the adage: 'Rent depreciating assets, buy appreciating ones,' " Murphy says.
Leasing gives him the flexibility of a pre-determined budgetary expense and takes away the risk of resale value, he notes. "If I get into an accident, the car will have significant diminished value when re-sold."
This thinking is a radical change from the traditional advice that owning a car, and keeping it until the bitter end, is always the better financial move. The average car on the road today is about 11 years old. The typical buyer who pays off a car loan in five years comes out ahead financially.
But millennials are at a time in their lives when their needs are constantly changing. So the small inexpensive car that they can afford to buy might not be the right car a few years down the road (pun intended) if they get married or have kids.
The other big game changer: Technology. Millennials want to stay up to date. And leasing offers the smartest way to stay ahead of the curb.