Millennials Are Hoarding Cash Because They're Smarter Than Their Parents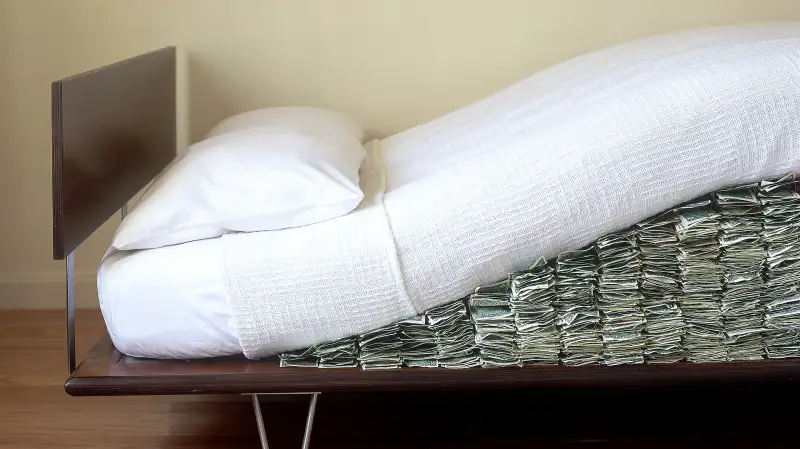 Zachary Scott—Getty Images
Another day another study about the short-comings of Millennials as investors. This time around, Bankrate.com weighs in—data from their latest Financial Security Index show that 39% of 18-29 year-olds choose cash as their preferred way to invest money they won't touch for least 10 years. That's three times the percentage that would choose stocks.
"These findings are troubling because Millennials need the returns of stocks to meet their retirement goals," says Bankrate.com chief financial analyst Greg McBride. "They need to rethink the level of risk they need to take."
Bankrate.com is not the only group trying to push Millennials out of cash and into stocks. Previous surveys have scolded young adults for "stashing cash under the mattress," being as "financially conservative as the generation born during the Great Depression," and more being "less trustful of others"—in particular financial institutions and Wall Street. (You can find these surveys here, here and here.)
These criticisms are way overblown. It's simply not true that Millennials are uniquely averse to equities—many are investing in stocks, despite their responses to polls. As for cash holdings, keeping a portion of your portfolio liquid is simply common sense, though you can overdo it.
Here's what's really going on:
Millennials are not much more risk averse than older generations. In the wake of the financial crisis, investors of all ages have been keeping more of their portfolios in cash—some 40% of assets on average, according to State Street's research. Baby Boomers held the highest cash levels (43%), followed by Millennials (40%) and Gen X-ers (38%). That's not a wide spread.
Many Millennials do keep significant stakes in equities. This is especially true of those who hold jobs and have access to 401(k) plans. That's because they save some 10% of pay on average in their 401(k)s, which is typically funneled into a target-date retirement fund. For someone in their 20s, the average target-date fund invests the bulk of its assets in stocks. Thanks to their early head start in investing, these young adults are an "emerging generation of super savers," according to Catherine Collinson, president of the Transamerica Center for Retirement Studies.
Young adults who lack jobs or 401(k)s need to keep more in cash. Most young people don't have much in the way of financial cushion. The latest Survey of Consumer Finances found that the average household headed by someone age 35 or younger held only $5,500 in financial assets. That's less than two months pay for someone earning $40,000 annually, barely enough for a rainy day fund, let alone a long-term investing portfolio. Besides, that cash may be earmarked for other short-term needs, such as student loan repayments (a top priority for many), rent, or more education to qualify for a better-paying job.
There's no question that young adults will eventually have to funnel more money into stocks to meet their long-term right goals, so in that sense the surveys are right. But many are doing better than their parents did at their age—the typical Millennial starts saving at age 22 vs 35 for boomers. And if many young adults hold more in cash right now because they're unsure about their job security or ability to pay the bills, there are worse moves to make. After all, it was overconfidence in the markets that led older generations into the financial crisis in the first place.