Why Millennials are Terrified of Credit Cards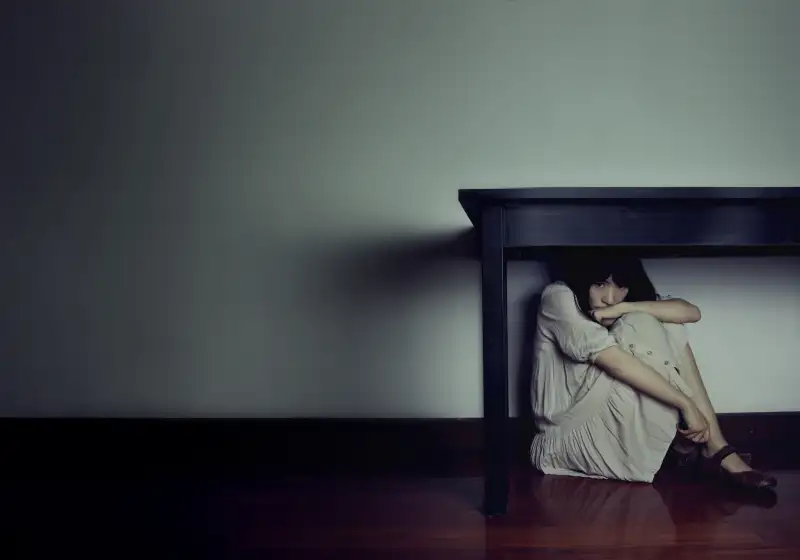 Millennials may have no qualms about skipping cash and swiping plastic for purchases, but we are picky about what kind of card we use. A study released a few weeks ago found that 18 to 29 year olds prefer to swipe debit to credit by a ratio of 3:1.
And now a survey out today by Bankrate.com explains why millennials are reaching for their debit cards so much more frequently: Because it's the only card many of us have.
More than six in 10 millennials do not own a credit card, the poll found. I am one of them.
For me, this survey was oddly reassuring, putting me in the majority as one of the 63% of Gen Y-ers. While I use my debit card multiple times a day, I still, at age 24, haven't gotten my first credit card, despite heavy pressure from my parents and my older colleagues here at Money who urge me to begin building my credit history.
Why are we millennials making the conscious decision to push off this step?
We don't love banks
Well, first there's the fact that as a generation we have low levels of social trust. Having come of age during the recession, we don't have much faith in traditional institutions like banks, and we certainly don't want to be reliant upon them any more than we must.
My coworker and fellow cardless millennial Jake Davidson says this certainly figures into his reluctance to sign up. "I feel like credit card companies are waiting to trap me," he says. "The whole model of their business is to get you into debt. If I use a debit card, there is never any risk of that."
We already owe too much
Yes, it's true that if we paid off our balances in full each month, there would be no chance of companies trapping us with revolving debt. But the idea of having to borrow any more money, even if only for a month, can feel like the equivalent of throwing away your life vest to those who are already swimming in deep waters.
I'm talking about the fact that we millennials are already overloaded. On average, we're starting out with $27,000 of debt from student loans—and that's just for the bachelor's degree. Our levels of student loan debt, poverty, and unemployment are all higher than Gen X or Boomers at the same stage of their lives, according to Pew Research.
We've seen the dark side
Stories from our friends who've actually gotten a card (or two or three) are bleak enough to further scare the rest of us away.
Millennials are the least likely generation to pay their balances off in full each month. A whopping 60% of us don't, according to Bankrate's survey. And 3% of us miss payments completely—more than any other age group. That's all thanks to the high levels of existing debt, low income, and underemployment that make us financially unstable.
We don't realize what we're missing
We can't put this financial step off forever though, no matter how good our reasons. We will need to begin building up our credit histories if we ever want to have a chance of getting an auto loan, obtaining an insurance policy, or buying a house.
So my fellow millennials, if you need to wait for more steady financial times before signing up for plastic, please do so.
But if you're feeling financially responsible and secure enough to add credit, you might consider easing in with Money pick Northwest Federal Credit Union FirstCard Visa Platinum, which is designed for people who don't yet have a credit history. It has no annual fee, a fixed 10% APR (which is very low, given the average of 15.61%), and a $1,000 credit limit (also very low, so you can't get into too much trouble).
The only catch is that to build good credit, you'll want to make sure you aren't ever using more than 20% of your available credit, or $200.
Oh, and also, you will have to take a 10 question quiz on credit knowledge to get the card—but a little schooling on the risks of plastic won't hurt you and may even help you avoid turning a financial tool into a financial trap.
As for me, I'm six months behind my original plan to apply for my first card when I got a "real job." But I'm feeling more motivated these days, knowing that the longer I wait, the further I'm pushing back my dream of renting a whole 600 square feet of New York apartment without my parents' help.
More on Managing Credit and Debt:
3 Simple Steps to Get Out of Debt
7 Ways to Improve Your Credit
How Do I Pick a Credit Card?
Do you have a personal finance question for our experts? Write to AskTheExpert@moneymail.com.