Millennials Say Financial Independence Is Their Top Priority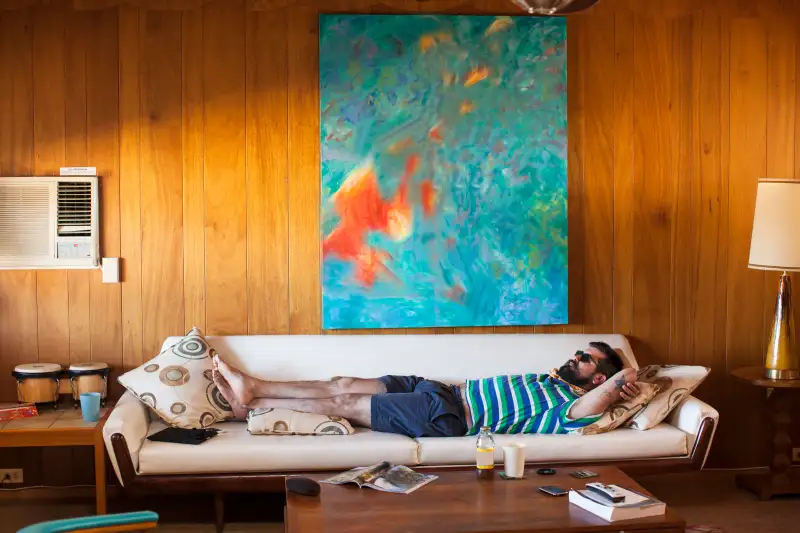 Stephen Zeigler—Getty Images
For millennials, feeling like an adult may no longer be about starting a family and buying a house, but rather landing a job and not asking mom and dad for allowance anymore.
A new Bank of America Better Money Habits report, released Oct. 6, found "financial independence" was the top priority of about 40% of the 18-26 year olds they asked to define adulthood.
Moving out on your own? Just 14%.
Getting married and starting a family or getting an education? Just 7% each.
"It's not so much that young adults are having trouble with adulting - they've simply redefined it," said Michele Barlow, enterprise marketing executive at Bank of America.
But achieving that goal of taking care of themselves is harder than ever. The same Better Money Habits report found that only 41% of those who attended college said their education did a good job of teaching them good money habits.
Financial education has not been a priority in the U.S. Only 17 states require students to take a high school course in personal finance, and fewer than 20% of teachers feel competent to even teach personal finance topics, according to the Council for Economic Education's Survey of the States.
The Council for Economic Education study also found that 72% of parents experience at least some reluctance to talk to their kids about financial matters.
Tara Falcone, founder of financial services company ReisUP, recently hosted a financial literacy event for a sorority at her alma mater, Yale. Many students expressed frustration that while college prepares them well for their professional life, it does very little to get them ready for their financial life after graduation, Falcone said.
"The girls wanted to know more about a credit score (what it is, how it's calculated), budgeting for life in the big city, how to start investing money made from summer jobs and more," said Falcone.
Law school student Stephanie Nguyen, 26, can relate. She will graduate Georgetown with close to $300,000 in student debt from her undergraduate and law school degrees, and said she is frustrated there is no formalized system to learn about basic money management.
"It's just so many loans. I try not to look at it," Nguyen said.
There are ways to get the information on your own.
Talk to a financial planner
You can find one through the CFP Board or through the National Association of Personal Financial Advisors.
NAPFA Chief Executive Geoffrey Brown says that while the rate will vary depending on the complexity of a client's finances, a typical range is between $150 and $350 per hour for a fee-only planner.
Make sure to find out if the adviser is a fiduciary, which means they work in your best interest and not based on commission.
Brown also advises researching an adviser's background for an disciplinary issues.
Many workplaces also offer referrals to financial planners as part of their employee benefits package.
What will an adviser tell you?
David Rae, a financial planner at Trilogy Financial in Los Angeles, tells clients that the first thing they need to do is have an emergency fund to cover three to six months of must-have expenses. Rae also recommends saving at least 10% of your income and starting retirement accounts.
Crowdsource
Tapping into networks and educational resources can also be a great way to learn about money. Organizations such as MassMutual's Society of Grownups or Northwestern Mutual's Learnvest offer financial literacy resources.
Websites can also give you a good financial foundation. Bank of America's new Better Money Habits has partnered with Khan Academy to provide educational content on topics such as understanding your paycheck and steps to better money management.
Investopedia offers tutorials on investing and understanding financial terminology such as inflation and value investing.