Millennials and Gen Zers Are Losing Sleep Due to Financial Anxiety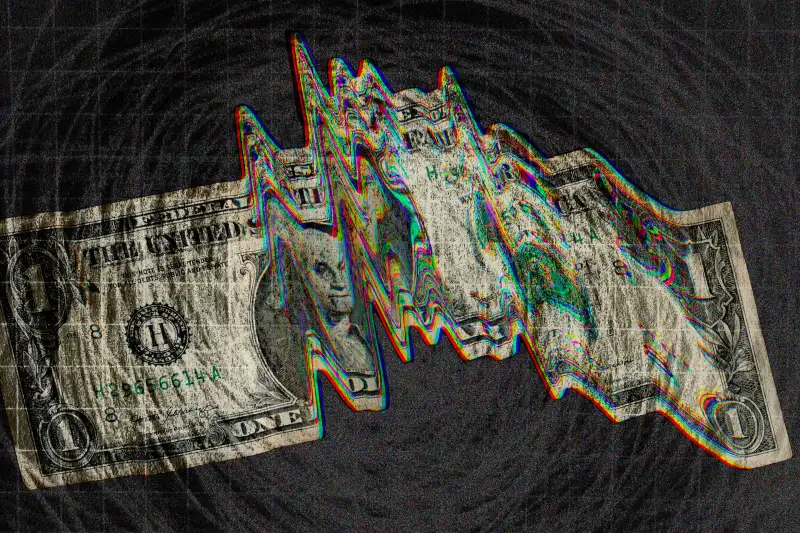 Money worries are causing Americans to toss and turn at night, but none more so than younger people — many of whom report that financial uncertainty even has made them physically sick.
Recently released survey data from insurance company Northwestern Mutual shows that Gen Zers and millennials (born 1997 to 2012 and 1981 to 1996, respectively) are stressed out about their finances to the point of depression and losing sleep. The data is part of an annual Northwestern Mutual study that surveyed roughly 2,700 U.S. adults earlier this year.
What the data says
Overall, most Americans feel confident about money — but less so compared to other areas of their lives. About 57% said they "feel strong" or "very strong" about the state of their finances. That's much less than the portion who said the same about their friendships (79%), mental health (75%), physical health (74%) and job stability (69%).
Anxiety about money is especially high for Gen Zers and millennials. When asked whether financial uncertainty caused specific consequences at least once a month, 54% of millennials and 47% of Gen Z respondents said financial uncertainty caused them to feel depressed compared to just 20% of Baby Boomers and 37% of respondents overall.
While more than a third of Americans said financial uncertainty keeps them awake at night at least once a month, 44% of Gen Zers and 53% of millennials reported experiencing it.
When it comes to their relationships with friends and family, 42% of Gen Zers and 45% of millennials said finances "created issues." And more than a third of both Gen Z and millennial respondents said money problems made them "physically ill" at least once a month.
Keep in mind
The data released by Northwestern Mutual this month was collected in February and March, when inflation was considerably higher than the current 3.2% recorded for July. That said, interest rates have also risen since then, and U.S. household debt has grown.
Why are younger people so worried about money?
Even though inflation now is much lower than its 9.1% peak from last summer, it will take time for Americans to recover financially — especially when some household costs like auto insurance and food are still stubbornly expensive.
A recent survey by financial services company LendingClub and PYMNTS found that 61% of Americans were living paycheck to paycheck as of June: the same portion as a year prior. A May poll from Gallup found that more people (61%) said they were experiencing financial hardship than the previous year, when inflation was higher.
When you also consider the amount of credit card debt Americans have racked up to cope with the rising cost of living (and the average interest rate of over 22% on that debt, according to the Federal Reserve), it's no wonder more than a third of U.S. adults are ruminating about their finances at night.
"Given the uncertainty we've all experienced these past few years, it makes sense that some people are feeling less confident in their financial situation right now relative to other factors in their lives," Tim Gerend, chief distribution officer at Northwestern Mutual, said in a news release.
Gen Zers and millennials have also had less time to build financial stability. They keep getting smacked with macroeconomic factors outside their control, creating setbacks and mental health consequences. Research by Pew Research Center found that Gen Zers are taking longer to reach financial milestones like starting their careers and moving out of their parents' houses compared to previous generations.
Meanwhile, almost a quarter of millennials rely on their parents to pay their rent, according to a spring poll from Chartway Credit Union. Northwestern Mutual's findings seem to confirm that these bleak financial circumstances are indeed causing many younger people distress.
More from Money:
More Cash-Strapped Americans Are Raiding Their 401(k)s: Report
People With Bad Credit Pay up to 263% More for Car Insurance — Even if They're Good Drivers
45% of Student Loan Borrowers Expect to Go Delinquent When Payments Resume