Why Millennials Are Tapping Payday Loans and Pawn Shops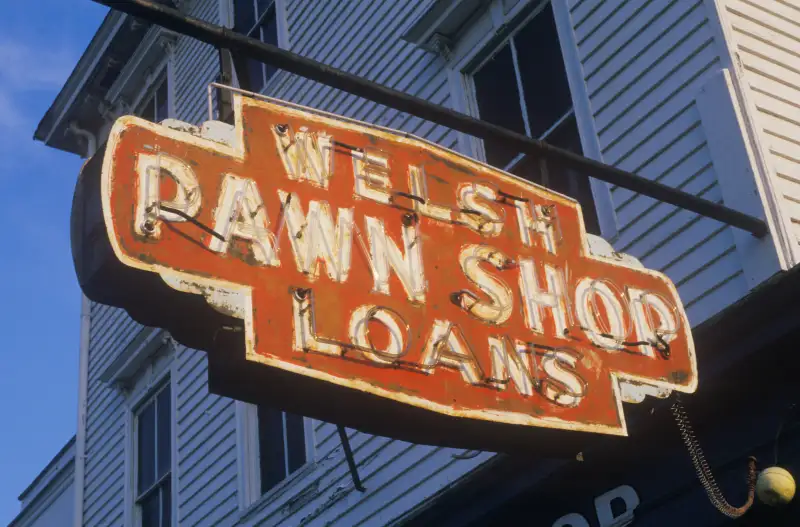 Education Images/UIG—Getty Images/Universal Images Group
David, 31, was in a pinch. He was building out a second location for his family's jewelry store in Queens, New York and running out of cash. He turned to a local pawn shop for financing to finish the construction, a decision he now regrets.
"It was too hard to get a bank loan," explained David, who is married and college-educated. He said he was treated fairly by the pawn shop he used, but said that, in retrospect, the stress of pawning jewelry from his inventory was not worth it.
Millennials like David have become heavy users of alternative financial services, primarily payday lenders and pawn shops. A joint study from PwC and George Washington University found that 28% of college-educated millennials (ages 23-35) have tapped short-term financing from pawn shops and payday lenders in the last five years.
35% of these borrowers are credit card users. 39% have bank accounts. So, in theory, they should have other options to access cash.
Read More: Payday Loan King Is Opening a Pawn Shop With a Gun Range
There is a stereotype that users of alternative financial services are from the lowest income strata. But borrowers from pawn shops and payday lenders are often middle-class young adults, struggling to make their way in the post-college real world without financial help from the Bank of Mom and Dad, according to Shannon Schuyler, PwC principal and chief corporate responsibility officer.
"It may be part of the helicopter-parent trend," Schuyler says. "They have a lifestyle they are used to, and they don't realize what things cost."
Many borrowers already carry huge debt loads from student loans as well as credit card balances racked up in college.
Living on The Financial Edge
The study also found that nearly half of the millennials could not come up with $2,000 if an unexpected need arose in the next month. Nearly 30% are overdrawing their checking accounts. More than half (53%) carried a credit card balance in the last 12 months.
Eric Modell, owner of the pawn shop chain "David" used, said one reason millennials are turning to pawn shops is that the process does not hurt a borrower's credit record the way other kinds of loans might.
"They worry about how a lower credit score could impact their job, or their ability to get a mortgage when they need it," Modell says.
In addition, a pawn transaction takes a matter of minutes, he noted. "It's an easy resource," Modell added. By contrast, banks loans can take time, involve lots of paperwork, and can be expensive to set up.
Nationally, the average pawn shop loan is about $150, according to the National Pawnbrokers Association. What you can pawn as well as the cost of borrowing varies by state. In New York, for example, interest rates are capped at 4% per month, with an additional $10 maximum fee.
Modell said borrowing small amounts of money for a short time, even at higher rates, to avoid fees like a check bouncing or a late fee on a bill, can often be a better move.
Doug Boneparth, a certified financial planner and partner at Life and Wealth Planning in New York City, said he does not like the fact that so many millennials are cash-strapped.
"This, sadly, could be an indication of how difficult it is for millennials to save," Boneparth said.
Boneparth said he advises millennials to look at other financing options, even if they are not ideal. For example, ask a family member for help. He also suggested taking out a loan from a 401(k), if possible.
But families would ask questions. That is why the discretion of a pawn shop and other alternative financial service providers is so appealing, Modell said.
As for David, he still owes about $16,000 on his loan from the pawn shop, which is stressing him out. "The money is just getting flushed down the drain," he said.