Why Millennials Aren't Lazy, Spoiled or Entitled...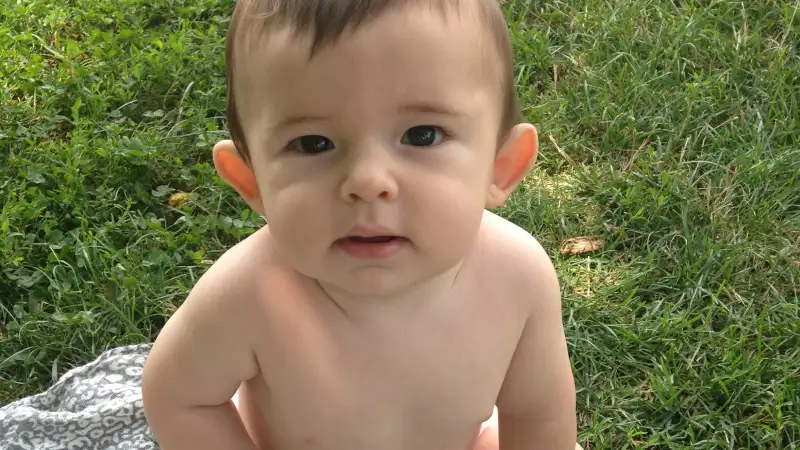 Mrs. Tepper and I spent the better part of the past week trying to induce our six-month old son Luke to sleep through the night. After a parade of co-sleepers, swings, night feedings and magic sleeping suits, it was time — our doctor told us — to go medieval and let the little guy cry in his room until he woke up the next morning.
The (seemingly) endless sobbing was difficult to endure, but within a few nights, Luke slept all night. He did it! And so did we.
Luke's accomplishment not only put our minds at ease, it helped stroke our parenting egos. Now when other parents ask us how he's sleeping, we'll be able to look them dead in the eyes and with not a small amount of satisfaction say, "We got him to sleep like a log."
Parenting, much like sports and everything else, is competitive. If you think your kid is cuter than mine, well, we might just have a problem. Of course, this is silly. Whether a kid sleeps through the night, rolls over, or cries incessantly is largely a matter of luck and circumstance. Some parents happen to have a newborn that sleeps well, while others don't and there are millions in between.
The mistaking of luck for skill, the conflation of happenstance for personal achievement, is pervasive in our society. You even see this play out in the management of mutual funds. In fact, I think this natural phenomenon is one reason that older generations think mine is narcissistic, instead of simply unlucky.
More than a few readers have responded to my articles with a common refrain that kids today are given much more than older generations — and thus are much more willing to spend and less principled in saving. And that this deficit accounts for Millennials' current economic struggles.
Fine, though older generations complaining about the lives lead by their children and their children's children is just as much a cliché. Nevertheless, a few facts and figures may help to enlighten the perception of today's young adults and help align the views of those from different ages.
We Grew Up During the Great Recession
Millennials graduated college in the teeth of the worst economic downturn since the Great Depression. While people of all ages felt its impact, Millennials were a little more vulnerable — if not economically, then psychologically — than other groups.
In a recent speech, the chairman of the White House's Council of Economic Advisers highlighted just how rough the Great Recession was on Millennials. "While the unemployment rate for those over 34 peaked at about 8%, the unemployment rate among those between the ages of 18 and 34 peaked at 14% in 2010 and remains elevated, despite substantial improvement," Furman said.
Graduating into a recession leads to lower wages, which has been especially true for those who had the misfortune of turning 22 in 2008. In fact, per a recent Pew Research Center survey, "Millennials are the first in in the modern era to have higher levels of debt, poverty and unemployment, and lower levels of wealth and personal income than their two immediate predecessor generations had at the same time."
We Pay More to Raise Our Kids Than You Did
If you had kids in 1985, and the mother of those kids worked, you paid on average $87 (in 2013 dollars) a week in child-care expenses, according to Pew. In 2010, the figure grew to $148. That means, on average, working mothers today pay over $3,000 more a year on child care than their mothers paid for them.
Of course, child-care expenses, like real estate, differ zip code to zip code. We live in Brooklyn and teamed up with another family to hire a nanny. The total cost to us? Almost $400 a week.
And it doesn't look like families like ours well get help anytime soon. A few months ago, the International Labor Organization put out a report which found that the U.S. and Papua New Guinea are the only two countries in the world that have "no general legal provision of maternity leave cash benefits."
Not only is it more expensive to raise your kids now, but we live in one of the two countries in the entire world that doesn't offer any help.
You Are More Entitled Than We Are
Despite the fact that some think that seniors have earned their Social Security and Medicare benefits, entitlements have always been a transfer of wealth from the working to the elderly. Ida May Fuller was a legal secretary who retired in the end of 1939 having paid $24.75 in social security taxes. A couple of months later, she received the first retirement check and would go on to accumulate almost $23,000 in Social Security benefits.
Ida is not alone. According to the Urban Institute, a couple that earned $71,700 (in 2013 dollars) a year from 22, and retired in 2015, will receive more than $1 million in lifetime benefits (including Social Security and Medicare.) This despite paying nearly $650,000 in lifetime entitlement taxes.
Now, I'm fine paying taxes to fund a social program that has so effectively reduced elderly poverty and improved the lives of millions of people. I just don't want those recipients of public funds to think of my generation as entitled.
Look, so much of our success is defined by luck.
If you graduated college during the Carter or Reagan presidencies, you entered an economy that was adding between 150,000 and 250,000 jobs a month. Over the past 14 years? Not so much.
Of course, you can't do much to control your macroeconomic environment. The only thing non-policy makers can do is hope -- hope that in 28 years your son is luckier than you were.
So when you think about Millennials in terms of living at home and deifying self-aggrandizing behavior, remember the economic hardships that we endured and you didn't. Remember that others who receive Social Security and Medicare may not have really earned those funds. Remember "there but for..." and appreciate the luck you have in this world.
Taylor Tepper is a reporter at Money. His column on being a new dad, a millennial, and (pretty) broke appears weekly. More First-Time Dad: