15 Best Money Habits for Renters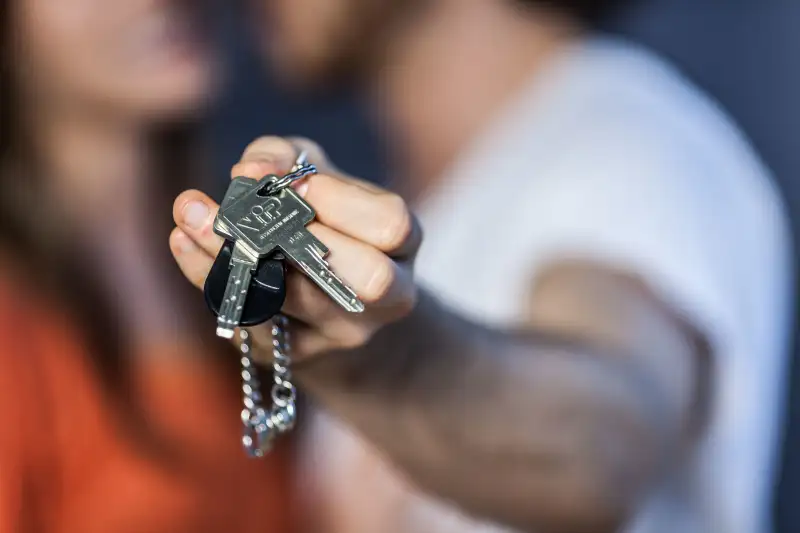 GARO/PHANIE—Getty Images/Canopy
Renting an apartment is an important decision, and one that can have major financial consequences. Each stage of the process comes with a price tag, such as paying a security deposit and making rent on time.
It is important to get your finances in order as early as possible. Start by keeping your credit score high so you won't have to ask someone to serve as a co-signer. Once you find the right apartment, ask questions such as what fees you will have to pay, and whether you will be charged for keeping a pet or having your own parking space.
Following is an overview of smart money habits for all renters. Practice these habits both before and after you begin living in a new apartment so you can keep your finances in good order.
Before You Move In
Your money-saving moves should begin even before you take the keys to your apartment. Build up your good financial habits prior to your move-in date so that your money strategy is in place before you become a new tenant.
1. Save Up For a Security Deposit
Sometimes, the security deposit is referred to as a "key fee"' or "cleaning fee." The amount landlords can charge tenants for security deposits varies by state, as do the laws governing such deposits.
For example, in California it's illegal to state that the security deposit is nonrefundable. So, unless you damage the property — such as hanging pictures and leaving holes in the walls — the deposit must be returned to you.
The cost of the deposit is often an amount equivalent to the first and last month's rent. Before you sign a lease, have enough money set aside for the security deposit.
2. Put Aside Money for Application Fees
Many landlords charge an application fee to potential tenants. The application fee is meant to cover the landlord's costs of doing background checks or credit checks — or both. Like the security deposit, each state has guidelines that landlords must follow. States such as Washington and California forbid landlords from charging more than what the background checks or credit checks cost.
These fees are typically not refundable, even if you don't get approved. So be sure to find out how much the application fee costs before you submit an application.
3. Budget for Pets
If you have a dog or cat, you might pay extra to bring your fur baby into your new abode. Many apartments assess pet fees designed to protect the landlord from any pet-related damage. If you don't already have a pet, it might be wise to assess your finances before incurring the extra cost.
4. Invest in Renters Insurance
Buying renters insurance is a smart money habit that likely will cost you less than a dollar a day. Premiums average less than $200 annually, according to the Insurance Information Institute. This kind of insurance protects you in case of theft, fire or water damage. If all of your belongings go up in smoke, renters insurance will cover it.
It seems like a no-brainer. However, a 2015 Insurance Information Institute poll conducted by ORC International found that just 40 percent of renters had renters insurance. That compares to 95 percent of homeowners who had homeowners insurance.
Read More: The Cost of Renting vs. Owning a Home in Every State
5. Don't Waste Money on Storage
If you are downsizing from a bigger place to a smaller one, it's tempting to put all your awesome stuff into storage for "later." In fact, 9.5 percent of American households rent a storage unit, according to the Self Storage Association.
However, most of that stuff — from furniture to books — loses value over time. And you compound this financial loss by paying for the storage of the depreciating items. So, sell or donate your stuff instead. Not only will you make a few bucks, you'll be saving a lot of cash in the long run.
6. Allocate Money for Utilities
Long-term costs of utilities add up over time, and include things such as electric or gas bills, and internet and cable services. Keeping these costs low saves you money at the end of each month.
Cutting these costs might mean being conscious of your thermostat in both the summer and winter. Assessing your entertainment needs is another way to save money. The average cable bill in the United States is around $99, according to a December 2015 NBC News report. So seek out alternatives, such as services like Netflix, or even getting a library card and checking out DVDs for free.
7. Find a Place Near Work or School
When looking for a new apartment, consider how far it is from the places you go to regularly. If you work at the same place 40 hours a week, it might be wise to live close to your job. In some cases, this can drastically reduce the amount of money you spend on gas and car maintenance.
Being fuel-efficient is good for the environment and great for your bank account. Finding available apartments near your usual haunts also reduces the wear and tear on your car or bike.
Read More: How I Went From Renting to Buying a House Before I Turned 25
After You Move In
Don't relax after you've moved in. Continue to save now, and you'll be rewarded later. Follow the next few tips to continue your good money habits after you've set up your residence.
8. Pay Rent on Time
It will be tough to maintain good credit if you're late with the rent. Budgeting for your rent should be on the top of your monthly "good money habits" list. Some people find it easier to have a portion of their rent money directly transferred from a checking to a savings account each week. That way, the rent will be in the savings account at the end of the month.
Paying rent on time helps you build a solid credit history and develops a pattern of good financial behavior.
9. Save Money to Move Again
At some point, your lease will be up and you'll have to make a decision on what to do next. Perhaps you'll employ a rental agent to help you look for other rental apartments nearby. Or maybe you'll downsize or upsize, or strike out on your own without a roommate. Whatever the situation, make sure you have money saved to begin the process again.
Cutting corners on cable bills and gas really comes in handy here. That extra money you save from cutting back on these expenses can help you rent an apartment on your own, especially if you don't want to find a co-signer or live with a roommate. If you didn't destroy your old place, you're entitled to get your security deposit back. That extra cash can also be transferred to another apartment.
10. Keep an Eye on Long-Term Goals
Don't forget to look ahead — 10 years ahead. According to a recent report from online rental marketplace Apartment List, the average millennial needs to save up for an entire decade to afford the typical 20-percent down payment required when buying a house.
Although this number might sound discouraging, it's also important to realize that those 10 years will arrive, regardless. So having money saved a decade from now is better than not saving at all. By regularly sacrificing spending splurges, your savings account will grow.
11. Cut Corners Wherever You Can Every Day
Instead of paying monthly gym memberships, use the workout room at your apartment complex. Instead of driving to the grocery store, bike there. By making conscious choices about how to spend money, you're creating strong financial habits that will eventually reward you with a sizable nest egg.
12. Find Ways to Have Frugal Fun
Skip paying for weekend getaways and have a staycation. Invite friends over to the pool at your apartment rather than planning an expensive weekend at a beach resort. Host a potluck instead of going to expensive dinners.
All of these ideas can save you major cash. You're already paying for the space you live in, so you might as well make the most of it. All that money you spent to decorate your apartment shouldn't go to waste.
Developing such savings and spending habits will leave you with more cash in the bank and less debt — plus, you won't be compromising your social life.
13. Don't Blow All Your Money on Costly Movers
When it's time to move, don't spend all your savings on movers. It might be tempting to wave that magic wand called a checkbook so that your stuff magically goes from point A to point B without you ever having to lift a finger. But remember, that wand will cost you.
The more stuff you have and the farther away you move, the more a moving company is going to charge. You can expect to spend at least $30 per hour, per mover, according to Apartment Guide. One alternative is to bribe your friends with food so they'll help. Or, you can rent a U-Haul or other type of moving truck and do the heavy lifting yourself.
Read More: The Cost of Renting vs. Buying a Tiny Home
14. Save Money and Sublet
Subleasing your apartment can be an option if it's not forbidden in your rental contract or under state laws. Subletting is a money-saving option for people who need to get out of their lease sooner than expected, or for those who won't be occupying the apartment for an extended period of time.
When you sublease, you become the landlord. So remember that ultimately, you are responsible for the property, because it's your name that's on the primary lease.
15. Live Below Your Means
Finally, no matter how great an apartment is, it's not worth plunging yourself into debt. Some experts advise keeping living expenses below 50 percent of your take-home pay. That should give you enough extra cash to save for retirement, pay off debt and put money toward a mortgage down payment.
By living below your means, you give yourself breathing room in case an emergency arises, such as an unexpected medical or car repair bill. Incorporate this smart habit into your financial regime when apartment renting, both today and tomorrow.
This article originally appeared on GoBankingRates.