The Insane Amount of Money Millionaires Say They Need to be Happy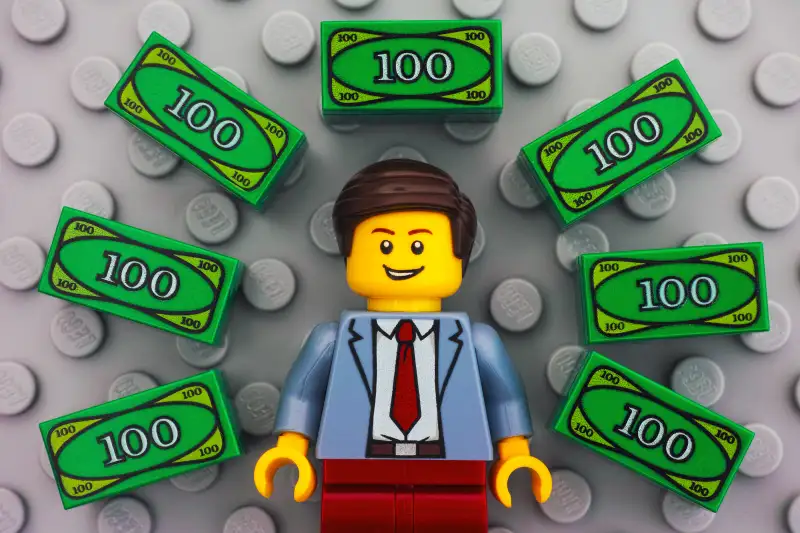 Ekaterina Minaeva—Shutterstock
If happiness has a price tag, it doesn't come cheap.
Researchers from Harvard Business School recently asked more than 4,000 millionaires to rate how happy they were on a scale of 1 to 10. Respondents with at least $8 million scored higher than sad sacks with $7.9 million or less, but there's a catch: the majority of all millionaires said that to be perfectly happy, they'd need to grow their wealth immensely.
"What seems to happening," says Grant Donnelly, one of the study's lead researchers, "is even a marginal increase in wealth can increase happiness. But they predict they would need so much more."
The survey follows a highly-circulated study from 2010 that honed in on the emotional well-being of average earners. Happiness tends to rise with income, the authors found, but only up to a certain point — anything above $75,000 doesn't seem to have much of an impact on a person's day-to-day mood.
With those findings in mind, Donnelly and three other researchers set out to answer a similar set of questions about the ultra-wealthy. First, does great wealth bring happiness? If so, how much is required? And does how a person earn their wealth contribute to their overall happiness?
They couldn't pin happiness to a specific dollar amount, but unlike the average folks from the 2010 study, the attitude among millionaire respondents was a resounding "the more, the better." In order to get a perfect "10" on the happiness scale, 27% of millionaires said they'd need a 1,000% increase in wealth, and 25% said they'd need 500% more. Most troubling, perhaps, is the less than 600 (13%) who said they could achieve perfect happiness with the amount of money they already have.
That big existential question of whether or not money can buy happiness was also met with a shrug. Only at high levels of wealth ($8 million or more) were respondents found to be "happier" than those with lower levels of wealth, and the differences were modest; less than half a point on a 10-point scale.
Researchers aren't exactly sure why $8 million is the tipping point. Maybe that's the magic number that puts high net worth individuals ahead of their peers, boosting their perceptions of self-worth. Or maybe $8 million is the threshold where millionaires feel their money is secure enough to spend freely on things like charity and big gifts.
The answer could also be tied to how millionaires make their money. For the study's final question — whether source of wealth is a predictor of happiness — researchers asked respondents what percentage of their wealth was "earned," versus inherited or acquired through marriage. Millionaires who made their wealth on their own, they found, were indeed happier than those who hadn't.
Additional studies need to be commissioned on the habits of the rich, Donnelly says. But as debates rage on about tax reform, and what the affluent should do with their money, this one reads as a light suggestion.
"If inheriting wealth makes you less happy," he says, "perhaps you shouldn't give it you your kids."