4 Costly Money Mistakes You're Making With Your Kids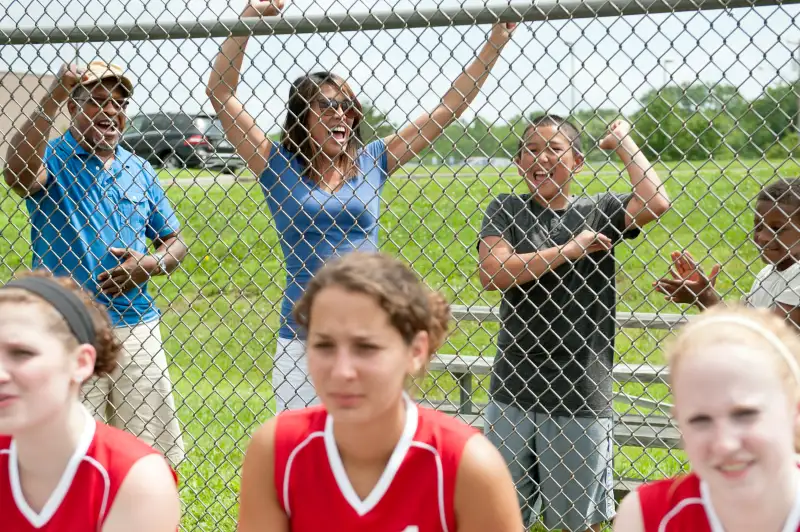 Yellow Dog Productions—Getty Images
When you're a parent, it's easy to get caught up in day-to-day money issues: Which brand of milk is a better value? Is Old Navy having a school uniform sale? How much lunch money is left in the kids' accounts? But parenting is ultimately about the long view, with the goal of raising capable, self-sufficient adults. Dealing with daily details, we sometimes neglect important money issues that can have a huge impact on our kids -- and on our finances -- as they prepare for college and adult life.
The mistake: Not talking enough about money
Too many parents don't talk about money with their kids at all. Others skirt topics they don't know much about, like investing and debt. Parents are the main source of money information for children, but 74% of parents are reluctant to discuss family finances with their kids, according to the 2014 T. Rowe Price Parents, Kids, and Money Survey. That's too bad, because ignorance about money can set your kids up to make bad decisions -- and eventually pass those bad habits on to your grandkids.
The solution: Make financial literacy a family value
In her book, Do I Look Like an ATM?: A Parent's Guide to Raising Financially Responsible African American Children, Sabrina Lamb details "the business of your family household." Lamb, founder and CEO of WorldofMoney.org, says all families should work together on five financial topics: learning, earning, saving, investing, and donating time or funds to causes you value. She recommends a daily diet of business news, occasional meetings between the kids, your banker, and other financial advisors, and support of your older kids' entrepreneurial goals.
The mistake: Believing in the "Scholarship Fairy"
A lot of parents pin their hopes on pixie dust when it comes to funding their kids' college educations. Eight in 10 parents think their kids will get scholarships. In the real world, less than one in 10 U.S. students receive private-sector scholarship money -- an average of $2,000 apiece, according to FinAid.org.
Even more unrealistic is the myth that great grades and high test scores will lead to a full scholarship. The truth, per scholarship portal ScholarshipExperts.com, is there are many more 4.0-GPA students than there are full-tuition awards, and only one-third of one percent (0.3%) of all U.S. college students earn a full-ride scholarship each year. The time to learn this hard truth is now, not when college acceptance letters start arriving.
The solution: Save something now (or accept that you can't)
Accurate, real-time salaries for thousands of
careers.
There's a considerable body of literature out there on the merits of 529s, trusts, and other college savings options. Don't let the details distract you from the real issue, which is that if you want to help finance your child's higher education, you must save regularly, starting now.
If there's no money to save, be honest with your kids about it. You can start educating them about ways to finance college through loans and cut costs with community college transfer credit and placement tests. It's perfectly acceptable to expect your kids to take responsibility for their own higher learning as long as you prepare them properly to face that reality.
The mistake: "Investing" in extracurricular activities
Everyone's heard about overscheduled kids with too many after-school activities. Not as much is said about the huge dent extracurriculars can put in your budget -- hundreds or thousands of dollars each year for lessons, league fees, uniforms, and more. If you're sacrificing because you think these activities will pay off when your child gets an athletic scholarship, remember that the Scholarship Fairy is rarely seen. The odds of any particular student getting even a small athletic scholarship at a Division 1 school aren't significantly better than the odds of a student getting a full-ride academic scholarship.
The solution: Treat extracurricular activities as extras
If your child loves soccer, piano, or hip-hop and you have the time and money to spare, that's ideal. But if it's a choice between paying for extras and saving for college, save for college. Find cheaper after-school options for now, and don't apologize for making that decision.
The mistake: Not teaching your kids to negotiate
There's a big distinction between a child who's been taught how to speak up when appropriate and one who's been trained to be passive in the face of authority. The kids who know how to negotiate tend to earn more money as adults, even when they're doing the same jobs as those who keep quiet. Salary.com found last year that workers who negotiated a raise every three years earned a million more dollars over the course of their careers than workers who simply accepted whatever they were offered.
The solution: Teach your kids how to deal
Show your kids the ins and outs of deal making through trading games, doing some haggling at garage sales, and expecting them to keep their word. You can find specific age-appropriate suggestions here.
By talking about money and business a little each day, being realistic about college planning, and giving your kids the skills to advocate for themselves, you'll give them long-term advantages when it comes to understanding and earning money. That's a valuable legacy to pass from one generation to the next.
Casey Kelly-Barton has no position in any stocks mentioned. The Motley Fool recommends Apple, Google (A shares), Google (C shares), and Netflix. The Motley Fool owns shares of Apple, Google (A shares), Google (C shares), and Netflix. Try any of our Foolish newsletter services free for 30 days. We Fools may not all hold the same opinions, but we all believe that considering a diverse range of insights makes us better investors. The Motley Fool has a disclosure policy.
Related Links