Money Leaks and How to Plug Them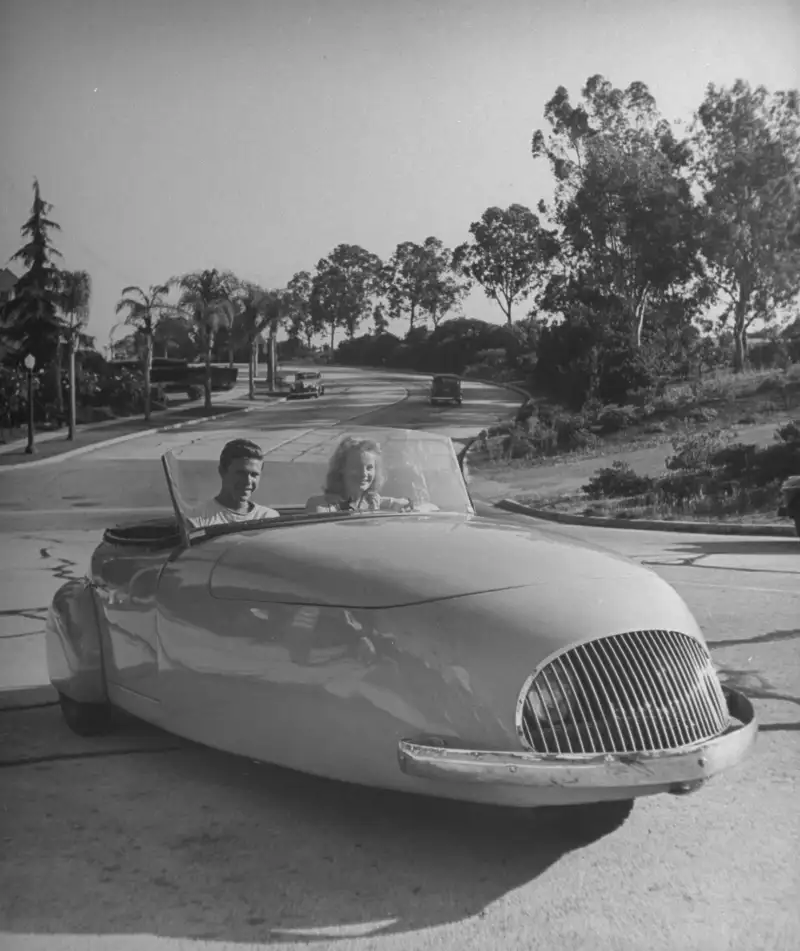 Time & Life Pictures/Getty Images
You keep a sharp eye on your budget. You buy ultra-low-cost index funds instead of actively managed ones, and you know that, unless you're behind the wheel of a Maserati, you can skip the premium gas.
Still, you may be missing some "money leaks," those small expenses that you hardly notice but that add up over time.
Some are costs you forgot you're shouldering. Others are regular bills you've been meaning to review for years. Yet another group is expenses you could save on if you took the time to check out cheaper options.
Total up which of these leaks apply to you, and start savings hundreds -- even thousands -- a year.
YOU SET IT AND FORGOT IT
What was perfect for you five years ago may be costing you too much today.
What to do if you're forgetting...
...you still have cash in your money-market fund earning 0.01%
The leak: Up to $94 on $10,000 in savings
The plug: Money funds are paying an anemic 0.01% on average, yet savers still have $2.6 trillion sitting in them, says the Investment Company Institute. Why!? Move your cash into an online savings account, such as those offered by Ally Bank (0.95%) or Discover (0.8%).
...to audition new car insurance companies
The leak: About $170 annually on a typical $900-a-year policy
The plug: About 75% of policyholders automatically renew without getting a new quote, a recent J.D. Power and Associates study found.
Related: Why is Saving Money So Hard?
Yet according to the Texas Office of Public Insurance Counsel, drivers who have stayed with the same insurer for more than eight years could save 19% by switching. Robert Hunter, director of insurance for the Consumer Federation of America, recommends getting annual quotes from at least four companies with low complaint ratios on NAIC.org.
...you've already paid for your home alarm system
The leak: $360 a year
The plug: The first few years you have a security system, the monthly fee often covers the cost of equipment. After that, you can pay for monitoring only and cut a $55 charge down to $25.
Don't count on the security company to automatically adjust your rate. Call and ask, says Stan Martin, executive director of the Security Industry Alarm Coalition.
...how little your car is worth 10 years off the lot
The leak: $170 a year
The plug: Once your car is 10 years old, the cost of repairing it after an accident could be more than the car is worth, says Philip Reed of Edmunds.com.
Dropping collision coverage for your wheels and covering just injury and property damage could save up to 40%.
...the landline phone gathering dust in your kitchen
The leak:$50 or so per month, once you add in those unavoidable fees
The plug: If you have spotty cell service or are worried about your minutes, use an Internet calling service like Skype ($60 adapter and $8 a month) or a VoIP option like magicJack Plus, which plugs into your phone -- allowing you to make calls over the Internet without a computer.
The $70 device includes a year of free calls within the U.S. and Canada ($30 a year thereafter).
...how much you used to pay your hairdresser
The leak: That $80 cut used to be $60. There goes $120 a year.
The plug: If your hairstylist, lawn guy, or other service pro gets too expensive, say so, leaving him room to lower the price, says Jodyne Speyer, author of Dump 'Em: How to Break Up With Anyone From Your Best Friend to Your Hairdresser. If he doesn't, let him know you're moving on.
YOU OVERLOOK CHEAPER OPTIONS
You do your research, but sometimes you miss a less expensive choice.
What you miss when you pay for...
...stuff you'll use once or twice
The leak: $605, if you buy a high-end camera for a family reunion rather than rent it for $95 a week
The plug: Consider how often you'll use a big-ticket item and run the numbers for buying vs. renting. An online search should turn up a rental site for what you're after.
Need a dress for your nephew's wedding? Buy one for $180, or borrow it from Rent the Runway for $35. Try a store like New York City's Adorama for camera equipment, Home Depot for tools, REI for outdoor gear, and Sport Chalet for athletic goods.
...monthly trips to the dog groomer
The leak: $400 or more a year
The plug: It's fine to clip just every three months -- provided you're willing to do some maintenance, says Wendy Booth of the National Dog Groomers Association of America. Brush and comb your dog at least twice a week, untangling mats or trimming them with clippers ($75 and up).
Another option: Ask your vet to suggest a grooming school that offers student discounts, which typically run 20% to 40%.
...high-turnover mutual funds
The leak: Larger trading costs that eat into your returns
The plug: The funds that replace their holdings the most frequently have only a 31% chance of outperforming the market, says Russel Kinnel, director of mutual fund research at Morningstar: "You're better off steering clear."
Related: Money 50: Best Mutual Funds and ETFs
The brokerage and other costs that managers ring up by moving in and out of stocks on a regular basis don't show up in the expense ratio. So check your fund's turnover rate at Morningstar.com or in the prospectus. If the entire fund turns over 1 1/2 times (150%) or more a year, it's too much.
YOU JUST DON'T GET AROUND TO IT
Cutting costs has a way of falling to the bottom of your to-do list.
You keep meaning to...
...see whether you could pay less for home insurance
The leak: If you've updated your alarm system, you could knock $132 off the typical bill.
The plug: A new alarm or sprinkler system could reduce your cost by up to 15%, while a bigger overhaul, like revamping your electrical, plumbing, and heating and cooling systems, could mean a discount of 40% or more, according to State Farm.
Related: Homeowners Insurance: Covered? Don't Be So Sure
Update your insurer whenever you make a significant change to get your discount.
...stop using the post office to pay bills
The leak: Let's say you pay 10 bills via the mail every month. At 45¢ a pop, plus 25¢ or so per check, that's $84 a year.
The plug: Pay bills through the company website, or sign up for online bill paying through your bank. Both are free -- and save you the trip to buy stamps.
...quit spending so much money on lunch
The leak: The typical worker spends nearly $2,000 a year on lunch, according to a study by staffing company Accounting Principals.
The plug: Okay, so you're never going to brown bag it every day. Here's a more realistic option: Pick up a jumbo pack of snacks and drinks and tote a week's worth into the office every Monday. You'll save $10 to $15 a week (or $460 to $690 a year).
...figure out why you feel a draft in the living room
The leak: Your fireplace's flue damper could be open, allowing hot air to -- literally -- leak up the chimney.
The plug: More than 60% of homeowners leave the damper open routinely, says Joe Pate, president of Enviro Energy International, which could cost $200 a year in lost heat.
If your damper is broken or just not stopping the draft, insert an inflatable flue seal ($50), or add glass doors to your fireplace ($250 and up).
...start grocery-shopping with a list
The leak: The typical American throws out $28 to $43 worth of food each month, says the Natural Resources Defense Council.
The plug: Use an app like Shopping List for iPhone (free) to plan your weekly grocery trip. To use up what you already have, plug ingredients into a website like recipematcher.com.
...take care of that annoying leaky faucet
The leak: Sealing leaks will trim $80 or more off the typical family's annual water bill.
The plug: A single home can leak 10,000 gallons a year, according to the EPA, adding at least 10% to your water bill. Replace worn faucet washers and gaskets regularly. Investing $200 in a water-sense toilet can save you about $2,000 over 30 years.
...see whether your favorite restaurant ever offers coupons
The leak: Sites like Groupon and LivingSocial offer restaurant deals of up to 50% per meal. Using a coupon on one $60 meal a month will save you $360 a year.
The plug: Recent LivingSocial deals include half off at a high-end D.C. sushi spot and a discounted prix fixe with a Food Network star in Philadelphia.
Of course, spotting the most appealing offers can mean wading through a lot of deal emails, so sign up for an aggregator like Yipit to see the daily offers in one click.
...switch to a credit card without foreign-transaction fees
The leak: If you ring up $3,000 in credit card charges in another country once a year, you'll add $90 to your vacation bill.
The plug: Credit card foreign-transaction fees are about 3% of your purchase, says Anisha Sekar, vice president of credit and debit products at Nerdwallet.com.
Try a fee-free card from Capital One, or go with a credit union, which typically charges a less painful 1%. If you travel enough to justify the annual cost, rewards cards like the BankAmericard Privileges with Travel Rewards ($75) also waive transaction fees.
READERS SHARE THEIR Money LEAKS
Cut the cost of daily splurges
We've done a lot of the usual trimming back on services, but still had a taste for the 'luxury' of grinding coffee beans for a great pot of coffee every day. When prices of beans kept going up, we found we could roast our own coffee, using green beans we buy online and a popcorn popper. We can buy green beans (including shipping charges) for about $6.50 a pound -- less than half of what we paid before -- and roast as needed, so it's fresher than store-bought.-- George Reed, Geyserville, Calif.
Sign up for auto-pay options
I was able to cut a $12.95 monthly banking fee from Wells Fargo by having my Wells Fargo Mortgage payment paid each month under an auto pay plan. -- Terry Doroff, via Facebook
Make the most of your memberships
I'm a technology professional and member of several professional societies and organizations. I called my car insurance company to see if they had any partnerships with these organizations that would mean a better rate -- and they did! Now I get a significant discount, thanks to an group I was already a part of. -- Ryan Ferguson, Tampa, Fla.
Get rid of any excess plastic that carries an annual fee
When I looked at my American Express card statements for the past two years and realized that the only charge to the card was the annual fee, I knew it was time to get rid of it after 40 years of membership. Savings: $55 a year. -- John Strachan, Ballston Spa, N.Y.
Go paperless
I opted to receive quarterly statements via email from my mutual fund company to avoid a $10.00 annual maintenance fee. -- Marc Hardekopf, via Facebook