6 Morning Routines You Really Should Be Doing at Night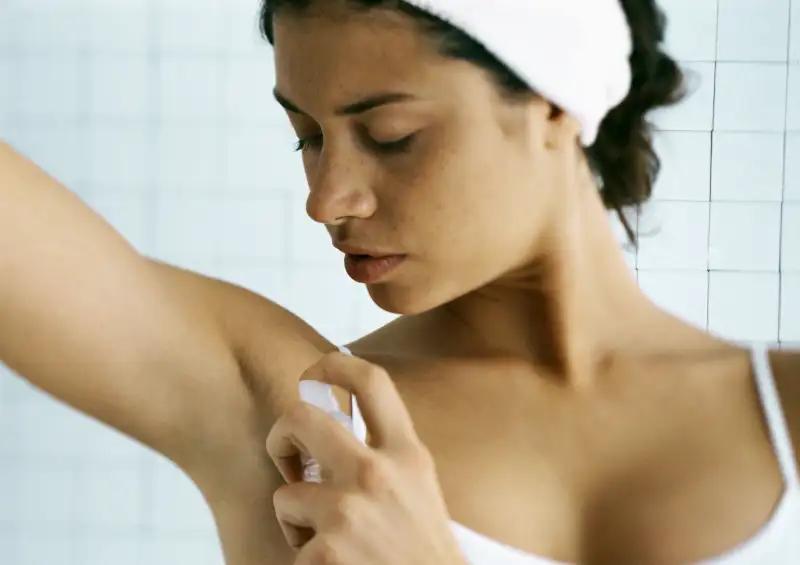 Frederic Cirou—Getty Images/PhotoAlto
There are plenty of good-for-you habits you try to achieve on the daily—from mastering new recipes to learning as many stress-management skills as possible. You're in a state of constant self-improvement, always looking for new ways to feel even better. And we've got good news for you: There's a super-easy way to score even more health perks from the habits you already have on lockdown.
"Maintaining healthy habits is a good idea at any time of the day, but certain ones can give you more bang for your buck when done before bed," says Rachel Daniels, RD, senior director of nutrition at Virtual Health Partners in New York. This is because they help to enhance the restorative rituals your body checks off while you sleep.
Hone in on these six healthy habits during your bedtime routine and give your health a boost without even trying.
Wash your face
The best thing you can do for your skin is remove your makeup and wash your face before you hit the sheets. "Cleansing every night is so important because as we sleep, our skin takes advantage of this time to naturally rejuvenate and heal itself," says Joel Schlessinger, MD, board-certified dermatologist and RealSelf contributor. Sleeping with your makeup on leaves impurities on your skin that disrupt this process, leading to bacterial buildup, breakouts, and premature signs of aging.
That's not to say your skin can't benefit from an a.m. cleanse too, but the nighttime cleanse is where you score the most perks. In the morning, your face is technically clean—well, depending on the state of your pillowcase—so if you want to freshen up, make sure it's with a gentle cleanser that doesn't irritate your skin. "You don't want to damage the protective outer layer of skin cells and natural oils," says Tsippora Shainhouse, MD, board-certified dermatologist in Beverly Hills and clinical instructor at the University of Southern California.
To get our top stories delivered to your inbox, sign up for the Healthy Living newsletter
Apply a retinoid
This prescription vitamin A derivative is best known for helping to increase cell turnover and encourage new collagen formation in the skin, which can lead to younger-looking skin when used regularly. "Many moisturizers, serums, and even sunscreens claim to contain retinoids, but they're wasted when added to daytime products, because almost all retinoids are broken down by the sun's UV rays," says Dr. Shainhouse. To get the most from your topical retinoid, apply it to your face, neck, and hands at bedtime. (Not ready for a retinoid? Here are the best over-the-counter retinol creams you can buy without a prescription.)
Use mouthwash
When it comes to neutralizing the cavity-causing acids that set up shop around our teeth and gums, saliva is the body's partner-in-crime—only, we produce less of the stuff when we sleep. That can dry out your mouth, leaving teeth and gums vulnerable to things like tooth decay and gingivitis, says Lana Rozenberg, DDS, a cosmetic dentist in New York City.
Enter mouthwash: Swishing some before you hit the hay gives it the whole night to work, while also giving your mouth an extra layer of protection during the saliva drought. Antiseptic rinses help get rid of bacteria that cause gum disease and bad breath. Meanwhile, fluoride rinses help with preventing tooth decay. (Note: You may want to skip minty mouthwashes in favor of something fruity or unflavored at bedtime, as mint can be invigorating and might make it harder to doze off.)
RELATED: The Best Mouthwash for Gingivitis, According to a Dentist
Eat yogurt
Giving your body a dose of good-for-your-gut bacteria before bed can help your immune system function optimally throughout the night, which is when it's at its busiest, says Irina Zhdanova, MD, PhD, sleep expert and CEO of ClockCoach. Look for "live active cultures" on the label of your favorite brand to ensure it contains good bugs like lactobacillus.
Some research suggests that noshing on yogurt and other protein-rich foods before bed can also help your muscles repair and grow, says New York-based registered dietitian Michelle Routhenstein, RD.
Get some exercise
When we sleep, our breathing is relatively infrequent and shallow, so oxygen levels are lower overnight. By taking a 15- to 20-minute walk before bed (and breathing deeply throughout), you can help your cells stock up on the oxygen they need to accomplish all of their restorative handiwork while you snooze, says Dr. Zhdanova.
Long thought to make it harder to drift off, a little exercise before bedtime–or anytime during the day–has actually been linked to better sleep. Just don't do anything too vigorous right before hitting the hay.
Incorporate a little stretching into that pre-bed physical activity and you might find you also wake up less stiff, since you'll have prepped your muscles and tendons for regeneration while you sleep, says Daniels.
Apply antiperspirant
Swiping on your antiperspirant before bed gives it the entire night to sink into your pores, helping to control sweating more effectively. That's because physical activity (and the sweating that follows) is at a minimum when we snooze, giving an antiperspirant the chance to go into full-on protection mode sans interference, says Dr. Schlessinger. You can still apply some more in the morning to freshen up, he says, just make sure that applying it at night is your main priority.