10 Ways to Lower Your Mortgage Rate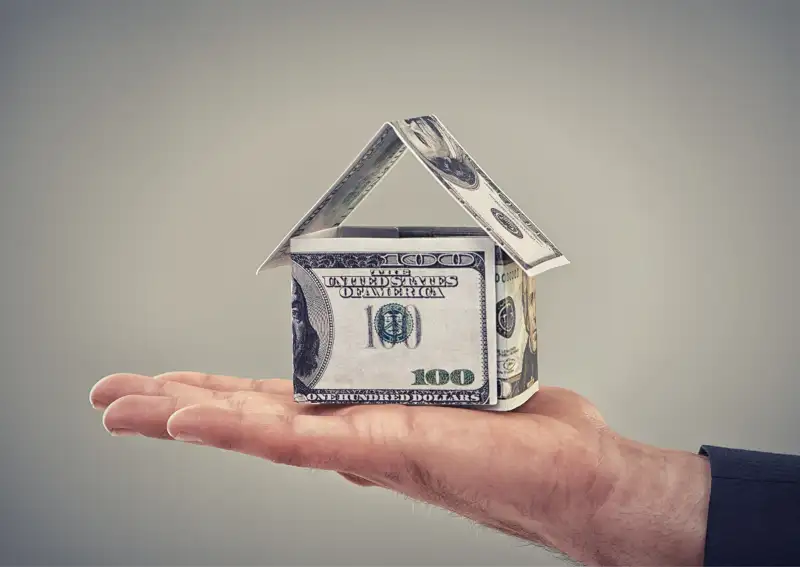 PeopleImages.com—Getty Images
Buying a home is probably the biggest purchase Americans will ever make. This has been especially true since the late 1990s, where home prices have increased well beyond the national inflation rate.
But a home purchase isn't anything to be taken lightly. It's a large financial obligation, and if you aren't aware of the financing options available, it could wind up costing you far more than you'd expect.
Controlling your homeownership costs begins with your mortgage and the interest rate attached to that mortgage. The lower you can push your mortgage rate, the less money you'll pay over the life of the loan. With that being said, here are 10 ways you may be able to lower your mortgage rate.
1. Maintain a good credit score
The foundation of a low mortgage rate begins with keeping your credit score as high as possible. Lenders look at your credit score as a roadmap to your creditworthiness. A high score could alleviate worries that you'll eventually repay your loan, while a low score could entice lenders to charge you a higher mortgage rate, or not lend to you at all.
Though the three reporting credit agencies (Experian, TransUnion, Equifax) tend to be quite secretive about how their scores are calculated, FICO credit scores are calculated as follows:
35% is based on your payment history, so make those payment on time.
30% is based on your credit utilization, meaning you should do your best to keep your aggregate utilization under 20%, if possible.
15% is based on length of credit history, so avoid closing accounts you've had for a long time that are in good standing.
10% is based on new credit accounts, which means you should only open new accounts when it makes sense to do so.
10% is based on credit mix, which means lenders want to see that you can handle different types of loans, such as installment loans and revolving credit.
Read: 5 Years From Now, You'll Probably Wish You Grabbed These Stocks
2. Have a long and consistent work history
On top of a good credit score, lenders also want to see a consistent and long-tenured work history. If you've been working at the same place for many years and have consistent or growing annual income, lenders will be more likely to give you a home loan with an attractive rate.
Conversely, if you've changed jobs multiple times recently, lenders may be more leery of giving you a big loan because your income isn't as reliable. Banks and credit unions will verify your employment status before you make an offer on a home and before the closing date of a home purchase. If you've changed jobs or quit during the closing process, it could jeopardize your ability to get a home loan.
3. Shop around for the best rate
One of the smartest moves prospective homebuyers can make is to shop around for the best mortgage rate possible. Shopping around is a lot easier today than it was just 20 years ago thanks to the advent of the internet. It's pretty easy to compare mortgage rates from online banks against national banks and/or local credit unions to see which financial institutions offer the most attractive rates.
Credit unions are an especially good place to shop around because they tend to have lower fees than traditional banks, and they pass some of these savings on to their members. Credit unions may also be more willing to work with consumers who have less-than-stellar credit profiles.
4. Ask your bank/credit union for a better rate
How's this for groundbreaking advice: Ask your bank to lower your rate. There are far worse things you'll be told in life than "No," but that's the worst possible answer you'll hear in this instance.
If you have an exceptional credit score of 800 or higher, which one in nine Americans has according to FICO, it could be worthwhile to ask your lender to match a competitor's interest rate, or to simply request a lower interest rate based on your exceptional credit history. Lenders want the business of people with excellent credit scores, and they'll sometimes go to bat, so to speak, in order to get their business.
5. Put more money down
Fifth, take into consideration how much money you plan to put down on your home purchase. A small home loan, say $100,000 or less, means banks often charge a higher rate in order to make a decent profit. Likewise, home loans in excess of $417,000 are classified as "jumbo loans," and are perceived to carry more risk for the bank. These usually carry a higher interest rate, too.
Consumers may benefit by putting more money down on a higher-priced home purchase and landing in the sweet spot between these two figures. Putting enough money down to lower a home loan out of the jumbo loan category could save you thousands of dollars, if not more, over the life of your loan.
6. Shorten your loan
Another keen way to lower your mortgage rate is to consider shortening the length of your loan. The 30-year mortgage is traditionally how Americans purchase a home. However, financial institutions incentivize homebuyers who repay their home loans more quickly.
Taking out a 15-year, 10-year, or shorter-length loan than a 30-year mortgage will almost assuredly lower the interest rate you'll pay, which also reduces the overall cost of the loan. According to Bankrate, as of Oct. 13, 2016, the average fixed 30-year mortgage had an attached rate of 3.45% compared to just 2.70% for a 15-year fixed-rate mortgage. This 75-basis-points may not sound like much, but a $200,000 loan with a 3.4% interest rate over 30 years would have a total cost of $319,306 according to Bankrate's loan calculator compared to a total cost of $244,304 over 15 years at 2.75%. That's $75,000 in savings that you get to keep!
Read: Kansas Man Turns $10,000 into $8 Million
7. Consider the adjustable-rate vs. fixed-rate loan trade-off
Another consideration homebuyers can make to lower their mortgage interest rate is the adjustable-rate versus fixed-rate trade-off.
Adjustable-rate mortgages typically offer a teaser rate for five or seven years that's lower than the average mortgage rate. However, adjustable-rate mortgages adjust higher to match the prime rate plus whatever the federal funds target is once this teaser time frame has ended. For consumers who are unprepared, or in instances where a large shift has occurred in interest rates over a five- or seven-year time frame, homebuyers could see a crippling increase in their monthly mortgage payment
If you have the ability to pay off your home loan very quickly, a loan with a teaser rate may be worth considering. On the other hand, fixed-rate mortgages leave nothing to chance. You know what you're getting upfront. This trade-off is something homeowners should consider.
8. Pay for points
Eighth, prospective homeowners may opt to pay for points. Points are an upfront fee paid by homebuyers to lower their mortgage rates. Each point is equal to 1% of the value of the loan, and paying a point typically lowers your ongoing interest rate by 0.125%. For instance, paying a point on a $250,000 loan would cost an extra $2,500, but it would reduce your interest rate by 0.125% over the life of the loan.
Read: Shark Tank Just Revealed a Trillion-Dollar Idea
When should you pay for points? The smartest time to pay for points is if you're going to remain in your home for a long time. Reducing your mortgage rate will result in money saved over a 15- or 30-year time frame. But as NerdWallet points out, most Americans only stay in their homes for an average of nine years. This is a trade-off that prospective homebuyers should weigh.
9. Set up automatic mortgage payments
Sometimes, the simplest things can save you money. While you'll want to check with your financial institution to see if this is offered, setting up an automatic mortgage payment that ensures you're never late can result in your bank offering a lower ongoing interest rate. Just keep in mind that, if you close your account or change banks, your original lending bank could remove the interest rate discount applied for setting up an automatic mortgage payment.
10. Refinance
Finally, current homeowners looking to lower their monthly mortgages should strongly consider refinancing their existing mortgages. Mortgage rates are still near historic lows, meaning homeowners paying 100 basis points or more over the current rates may benefit from refinancing.
Homeowners should be following all of the aforementioned suggestions -- especially shopping around for the best rates -- when looking to refinance, but they'll want to use a mortgage-loan calculator to decide whether refinancing, including refinancing fees, is really worthwhile.
Sean Williams has no material interest in any companies mentioned in this article. The Motley Fool has no position in any of the stocks mentioned. We Fools may not all hold the same opinions, but we all believe that considering a diverse range of insights makes us better investors. The Motley Fool has a disclosure policy.