These Are the 10 Most Expensive Cities in the World Right Now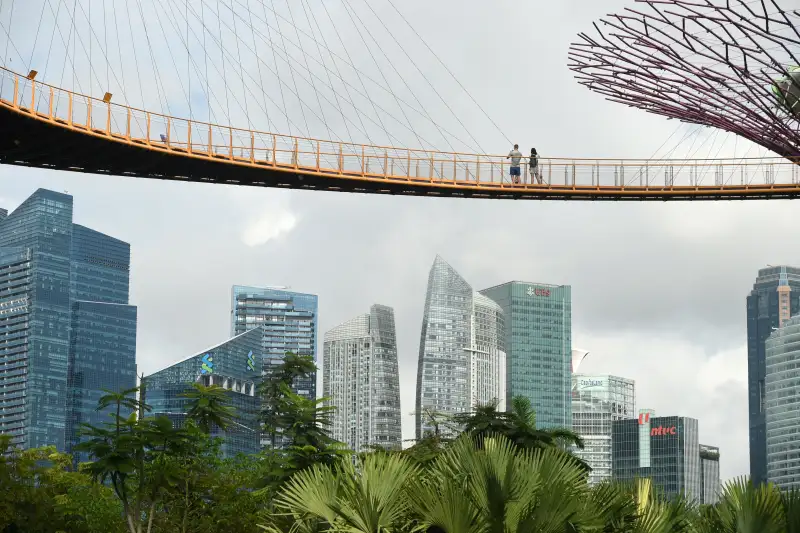 ROSLAN RAHMAN—AFP/Getty Images
Singapore is the world's most expensive city for the fifth straight year in the Economist Intelligence Unit's latest Worldwide Cost of Living report, with Paris and Zurich tied for second place.
Asia Pacific and European destinations dominated the ranks of costliest cities identified in the report released this week. Tokyo and Osaka were conspicuous in their absence from the top 10, edged out by low inflation.
As recent as 2013, Tokyo was the world's costliest city to live in. The Japanese capital dropped seven places to 11th over the past year. Hong Kong, last year's second-most expensive city, slipped to fourth place.
Sydney rose four notches to break into the top 10, with Oslo, Geneva, Zurich and Copenhagen also climbing the list compiled from a survey of 160 items across 133 countries.
"Currency fluctuations continue to be a major cause for changes in the ranking," the EIU said.
A weakening dollar meant no American city was among the 10 most expensive despite a rise in the relative cost of living in the U.S. over recent years, the EIU said. The report named New York and Los Angeles as the 13th and 14th costliest, down from ninth and 11th position last year.
The dollar fell against all G-10 currencies last year, with the euro rising more than 14 percent.
Paris is the only euro zone city among the top 10 most expensive even as the euro rallied. The EIU said the French capital remained "structurally extremely expensive to live in, with only alcohol, transport and tobacco offering value for money compared with other European cities."
Tel Aviv was the sole Middle East metropolis among the top 10. Transport costs there are 79 percent above New York prices, the report found.
Car ownership was a factor behind Singapore's top ranking. However, the report noted that the city-state remains significantly cheaper than its peers in terms of household goods and hiring domestic help.
Though Asia is home to the world's most expensive places to live, it also has some of the most affordable. South Asian cities including Bangalore, Chennai, Karachi and New Delhi provided good value for money, the report noted. This year, the Syrian capital of Damascus and Venezuela's Caracas were ranked the world's cheapest.