This Spot Is the No. 1 Bucket List Destination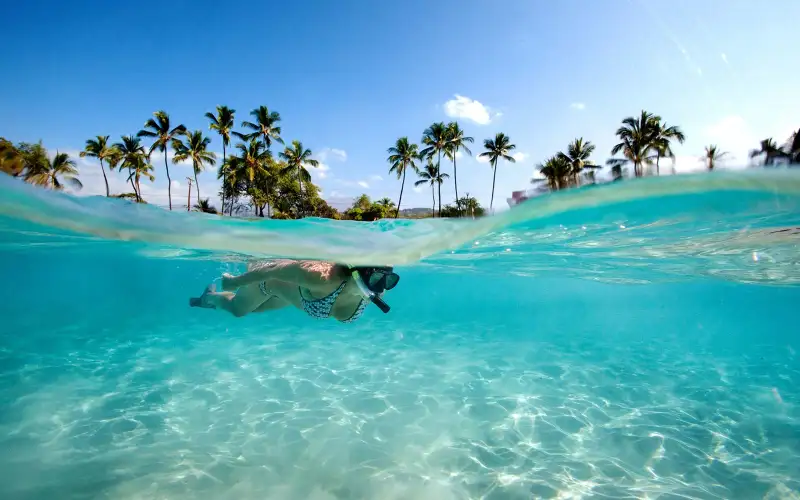 Travel is a very popular item on people's bucket lists, according to a new study by AARP.
AARP found that millennials were most likely to have a bucket list (74 percent), followed by generation Xers (58 percent), and boomers (46 percent). Of the respondents who said they did have a list, 83 percent of boomers had at least one travel-related to-do on it, followed by 76 percent of generation Xers, and 69 percent of millennials.
The study took a deeper dive with boomers on where exactly they want to go.
"Almost half of all Bucket List Trips are focused on the destination overall, versus a specific activity or attraction at the destination," AARP found.
In the study, one domestic destination stood out: Hawaii. About 18 percent of boomers listed the island chain as their top domestic destination, above Alaska (12 percent), California (8 percent), Arizona (8 percent), Nevada (7 percent), and New York (7 percent).
Beat of Hawaii credited the island state's popularity to the year-round warm weather, the Aloha spirit, the wildlife, and the natural beauty.
Another recent study found that people in Hawaii are the happiest of any state. Maybe it's time for everyone to check off this destination on their bucket list.
This story originally appeared on Travel + Leisure.