18 Restaurants That Are Giving Moms Free Stuff for Mother's Day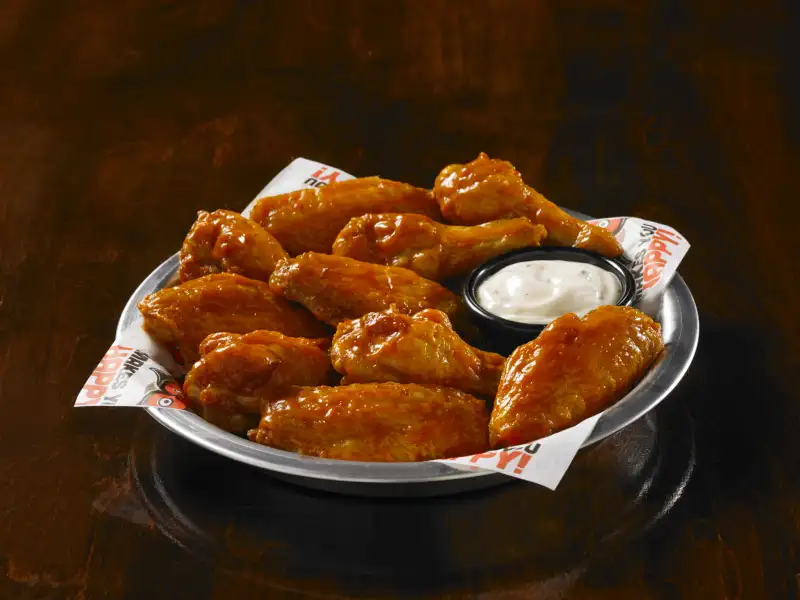 It's about time moms started getting free stuff just for, well, being moms. Actually, it's become tradition for restaurants and retailers to dish out freebies and special deals for moms on Mother's Day—not only to thank them, but to strategically insert themselves in the good graces of moms all over. These are moms, after all, who tend to make most of their household's buying decisions, including but hardly limited to where the family goes out to eat.
While there are countless deals marketed for Mother's Day, our roundup is restricted just to promotions that award moms with something for free. Yes, a purchase is almost always required as well. But hey, we're suckers for "free."
Arooga's Grille House: Moms eat free on Mother's Day at participating locations at this restaurant and sports bar chain with outlets in Pennsylvania and a few other Mid-Atlantic states. The purchase of another meal of equal or greater value is required.
Beef 'O' Brady's: All moms get a complimentary meal (value up to $10) on Mother's Day.
Bob Evans: Mothers who eat at a Bob Evans restaurant on Mother's Day get a voucher good for free coffee on four future visits.
Chicken Salad Chick: This deal for moms is actually available on Friday, May 6, not Mother's Day. And on Friday, all moms get a free scoop of Classic Carol, the most popular style of chicken salad at this chain with locations through the South and Southeast. Presumably, they'll put it in a bowl or in a wrap or something, rather than just plopping it into your hand.
Read Next: Here's a Bill for What You Owe Your Mom
Flemings Steak House: With a minimum purchase of $75 for brunch on Mother's Day, you'll receive a $25 gift card valid for a future visit, valid through June 16.
Fogo de Chao: Moms who dine at this Brazilian steakhouse chain on Mother's Day get a bonus complimentary lunch or dinner on a future visit.
Hooters: Last year, approximately 40,000 moms got free meals on Mother's Day at Hooters, according to the company. And this year, the chain is again offering a free entrée for moms. The options include buffalo chicken salad, 10-piece order of wings (boneless or original), and the Hooters Burger. Some locations may also give moms a coupon for a free appetizer on a future visit.
Hurricane Grill & Wings: On Mother's Day, moms visiting Hurricane Wings locations in places like Cedar Rapids, Iowa, get free dessert.
Ker's Winghouse: Moms get a free meal (value up to $10) on Mother's Day.
McCormick & Schmick's: Moms who are brunch customers on Mother's Day are treated to a free chocolate-covered strawberry.
Read Next: Last Minute Mother's Day Gifts That Are Easy, Cheap—and Surprisingly Thoughtful
Mimi's Café: When moms eat at Mimi's on Mother's Day, they receive a coupon good for a free entrée on a later visit, valid through May 29.
MOD Pizza: At 125 MOD Pizza locations around the country, moms have a choice of a free 11-inch pizza or free salad on Mother's Day.
Ruth's Chris: Each mom who dines at Ruth's Chris on Mother's Day is handed a $25 gift card good on a future dinner visit.
Shoney's: All moms eating at Shoney's on Mother's Day get a slice of strawberry pie on the house.
Spaghetti Warehouse: Moms who are customers on Mother's Day will get a free order of lasagna or spaghetti on a future visit.
Read Next: Free Comic Book Day Is This Saturday, May 7
Texas Steakhouse & Saloon: Moms who dine here on Mother's Day get a coupon good for a free entrée on their next visit.
Wienerschnitzel: Moms who bring in a child, or a photo of their children, will be lucky enough to dine on a chili dog, small fries, and small soda, free of charge on Mother's Day.
Wildflower Bread Company: This Arizona restaurant and bakery chain awards each mom dining at one of the 14 locations in the state a free loaf of bread (or shortbread cookies, in one spot) on Mother's Day.