6 Moves to Make Now if You Think You Might Get Laid Off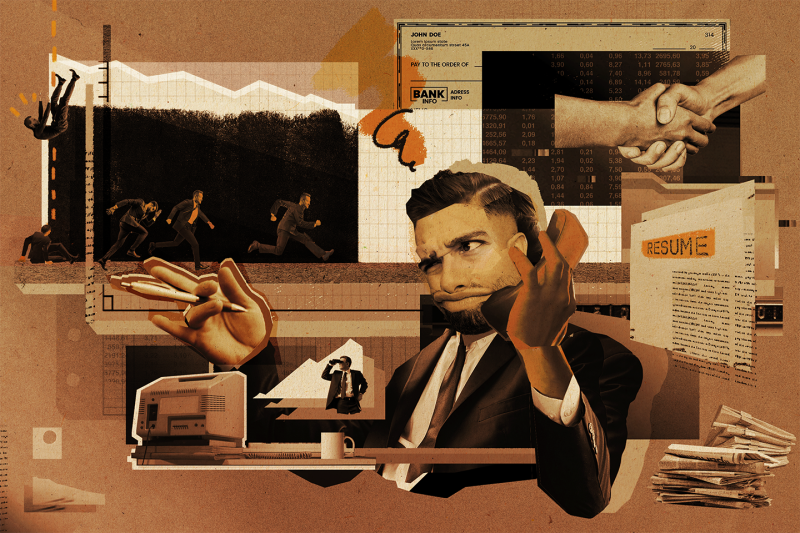 The unemployment rate is near a record low and experts say the labor market is strong, but it sure doesn't feel like it.
Layoffs at tech giants are dominating the headlines: Mark Zuckerberg's Meta cut 11,000 jobs this month, while the rideshare app Lyft cut 700. Microsoft cut hundreds of workers last month, and Elon Musk eliminated roughly 3,700 jobs at Twitter — about half the company's workforce — in his second week as owner.
All together, nearly 137,000 tech workers have lost their jobs in 2022, according to the Layoffs.fyi tracker. Next year isn't looking much better: Amazon has said it will eliminate about 10,000 jobs from now through 2023, and computer giant HP said Tuesday that it plans to eliminate up to 6,000 jobs by the end of 2025.
Even though experts don't believe that tech industry layoffs point to trouble ahead for the rest of the economy, the prospect of an impending layoff can be unnerving. And no one likes to look for a new job in a hurry.
Job search tips when you're worried about getting laid off
If you think your job might be in jeopardy, it's wise to take action sooner than later. Here are six steps you can take now to be prepared in case a layoff does happen to you.
Update your resume
No matter where you are in your career, it's pretty unlikely that you'll ever navigate the hiring process without needing a resume at some point — even if it's just as a formality.
Scott Dobroski, Vice President of Corporate Communications at job search site Indeed, tells Money that making sure your resume is up to date is the single most important step to prepare for an unexpected layoff and job search. "That is still a tool that almost every single employer will ask for, want or need," he says.
You should make sure that your current job and responsibilities are up to date and remove any information that's unnecessary, outdated or no longer relevant for your field. If a layoff does happen, you can hit the ground running only if your resume is ready to be sent to hiring managers.
Money also has some advice for how to make your resume stand out from the pack.
Tap your network
Not everybody loves networking, but it's a common way to get a job. Now is the time to start checking in with your former colleagues, friends and industry contacts. You might even hear about open roles before they're posted publicly.
While you're at it, Dobroski says this is also a great time to expand your circle by joining professional organizations and industry groups, whether virtually or in person. You might make new connections that lead to job offers down the road.
Start the job search
If you're fairly certain a layoff is coming your way, it can't hurt to get ahead on the job search. You can start slowly at first — Dobroski recommends setting up job alerts for open positions in your field. He says those alerts can give you a window into what employers are hiring in your location (or remotely) and what types of roles they're looking to fill.
Once you learn more about your options, you'll be better prepared to tailor your resume to specific openings and start applying.
Get your emergency fund in good shape
It's always a good idea to have an emergency fund — enough cash to cover somewhere between three and six months of expenses socked away in a savings account for a rainy day. If you suspect a layoff is coming your way, it's time to check in on those savings.
Will they be enough to sustain you through a job search? Consider bulking up your balance to account for an unexpectedly long period of unemployment.
It's never too late to start saving for emergencies or to boost the savings you have. Are there any expenses you can trim from your budget, like streaming subscriptions or gym memberships? Divert that money to savings. Can you afford to set aside a few extra dollars from your current paychecks? Even a small amount can help.
Think about job benefits
Your employer may have severance benefits in place. It's not a bad idea to do some quiet digging to understand what policies will apply to you before you need them.
You should also make sure you understand your state's unemployment insurance policy and the requirements you'll have to meet to collect unemployment payments.
Don't panic
Getting laid off can be scary, but remember: This is still a strong job market, even if the pace of hiring has slowed down over the past year. U.S. employers added 261,000 jobs in October, according to data released earlier this month by the federal government, and the unemployment rate is 3.7%.
"There's still room for jobs growth to cool before red flags are raised about the health of the labor market." Glassdoor Senior Economist Daniel Zhao wrote in a recent blog post.
In the meantime, you should communicate and stay on good terms with your boss and keep doing your very best work. This could help with a recommendation down the line, should you need one.
More from Money:
Use This Script to Ask for a Raise in 2022
How to Make Your Resume Stand Out in 2022