The Stunningly Low Number of Women Running Mutual Funds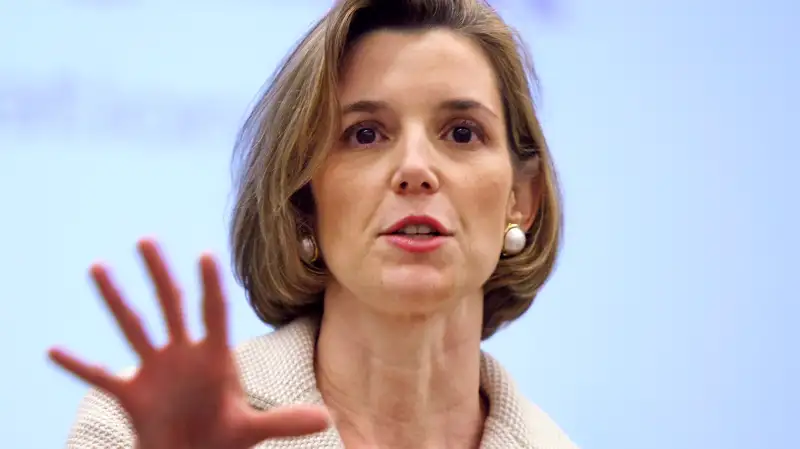 Bloomberg via Getty Images
Women are under-represented among mutual fund managers, a new study found, in a gender imbalance that poses challenges for an industry looking to run more money from female clients.
Among 7,410 portfolio managers of U.S. open-end mutual funds, only 9 percent were women, the study released this month by researchers from Morningstar Inc of Chicago, and widely discussed at the research firm's investor conference this week, found. It also found that women exclusively managed only about 2 percent of the $12.6 trillion held in those funds.
That's a lower level of representation compared to other professional fields, the study's authors found, even as the women held their own in terms of fund performance. Twenty percent of law firm partners are women, for instance, and 19 percent of partners in U.S. accounting firms are women.
The figures are in sync in with other studies showing women holding relatively few positions of power in finance.
Attendees at this year's Morningstar Investment Conference said the findings were noteworthy because clients now expect to have more women overseeing their money.
"As a portfolio manager, I get a very good reception from people out there," said Dawn Mangerson, co-manager of the McDonnell Intermediate Municipal Bond fund. It is co-managed with Jim Grabovac, a lineup Mangerson said goes over well. "If there are both men and women (involved) it's looked at favorably."
Clients also have more fund managers to choose from in general, and so can be more discerning about qualities they like in a manager, said Mary Jane McQuillen, a portfolio manager for Legg Mason Inc's ClearBridge Investments unit.
The Morningstar study found firms with the highest percentage of women fund managers included Dodge & Cox, where 6 of 24 fund managers were women, and Franklin Templeton Investments, where 19 of 129 fund managers were women.
In a keynote speech at the conference, Sallie Krawcheck, a former wealth-management executive, said that while women control $11 trillion in wealth, many are unhappy with their financial adviser.
Firms could do more to include women among their leadership, Krawcheck said, and she questioned an idea outlined in the bestselling book by Facebook executive Sheryl Sandberg, "Lean In," which suggested women push harder to get ahead.
That's an easy message for companies to adopt rather than changing their own cultures, Krawcheck said.
Taken to an extreme, Krawcheck said, "Lean In is shorthand for: 'you women should really do something about this'."