Why Nanette Lepore Let an Artist Handle Her Finances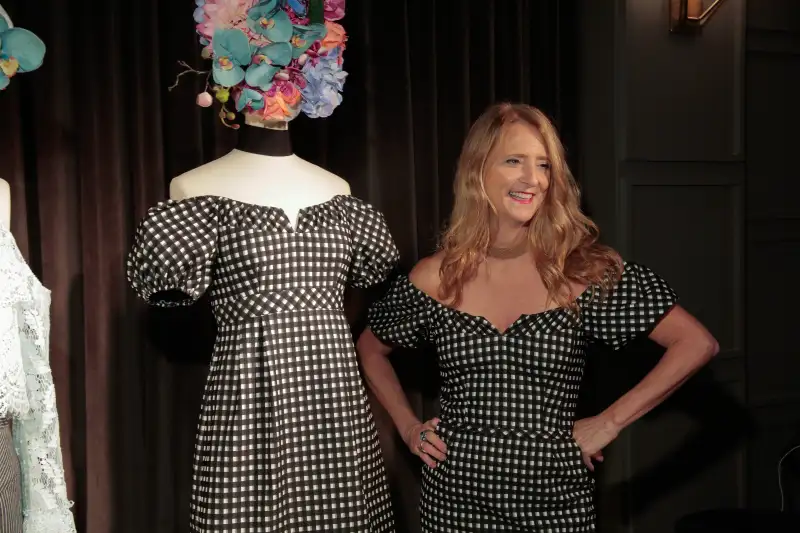 Randy Brooke—Getty Images
Long before fashion designer Nanette Lepore was selling her wares to Neiman Marcus and Bloomingdales, she was dressing her neighbors in Youngstown, Ohio. Her best 9-year-old look involved a floral bedspread, beaded choker and face paint.
Lepore eventually moved to New York and launched her own line, which the 52-year-old runs with husband Robert Savage, a former painter who is now her company's president.
Lepore chatted with Reuters for its "Life Lessons" series about what she has learned along the way in her career about money.
Q: What early lessons about money stuck with you?
A: I grew up in a big family with limited finances. My dad was big on preaching that it was essential to learn to put off gratification. Dad had a saying that came from his grandmother: "You have to push the peanut with your nose." I was never sure if that saying was meant for humans or elephants.
Q: How did your first job shape your work ethic and life ambitions?
A: When I turned 16, I graduated from babysitting to waitressing. My first job was at The Colonial Cottage in Canfield, Ohio. We sold a lot of chicken pot pies.
Waitressing is great life training - you learn to prioritize and manage your time, you learn to appear cool even if you are frazzled, you hone your memory skills and your sense of humor, and you learn to be brave and patient around grumpy customers and chefs.
I also learned that people can be cruel and treat waitresses as if they are servants, which made me work harder when I got to college. I love when I look at a resume, and the applicant has waited tables. I know that they will have the fortitude for fashion.
Q: How did you spend your first paycheck?
A: I'm sure I spent my first tips at Foxmoor or The Limited in the Southern Park Mall. When I saved more tips, I bought a Fiat, and that was a fiasco. I was warned the ball joints would pop out, and they did, which led to a tow truck and a bad date with the mechanic. He was the only guy in town who could fix a Fiat and I couldn't turn him down.
Q: What did the fashion business teach you about finances?
A: It is very easy to make a big mistake and lose a lot of money. What I learned from some of my manufacturing mistakes was not really about finances rather a general life lesson. I learned to double, triple and quadruple check myself and everyone else around me. The teeniest typo can blow up to haunting proportions. As a result, I have developed a very keen sense of intuition.
Q: How did you get the right team in place around you to help achieve your financial goals?
A: My husband and I have been business partners for 30 years. He has always handled the finances. He's an artist! We never wrote a business plan - we let the business take us on a wild ride. It's been an adventure.
Q: Any role models you aspired to, who put you on the right path when you started achieving some success?
A: I wish there would have been a financial mentor in my life; I thought money was growing on trees.
Q: How do you decide where to allocate your charitable money?
A: There was a time in my company when we would fulfill every single request for a donation, but that became impossible to keep up with. I wish I had more money to donate. I feel saddened that there are so many unfortunate people on this planet. I have a fantasy about imposing a big charity tax on the purchase of designer handbags. For every bag you buy, you have to donate an equivalent amount to help a needy child - wouldn't that be much more satisfying than just the bag?
Q: What money lessons do you pass down to your own daughter?
A: Have fun, enjoy, don't let money stress you out. There is just as much fun to be had in a one-room apartment as there is in a mansion. But if you find yourself with money, be sure to save for a rainy day!