7 National Cheeseburger Day Discounts and Deals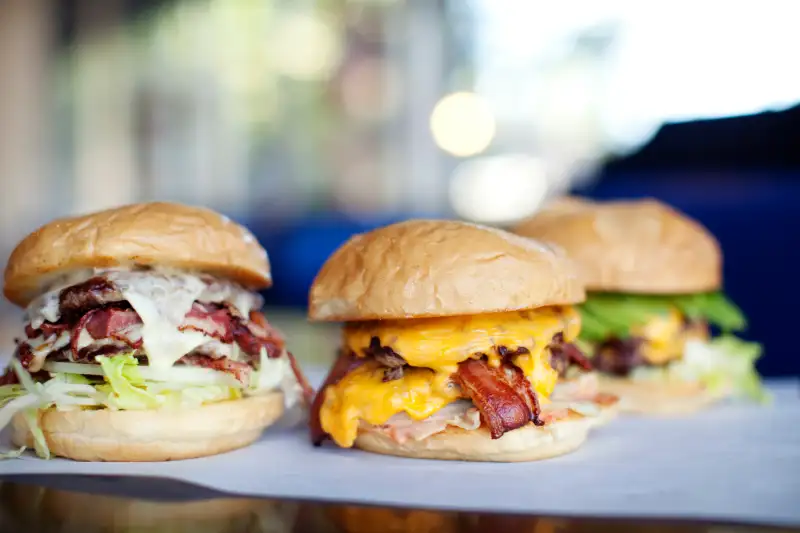 Kyle Monk—Getty Images/Blend Images
National Cheeseburger Day 2016 falls on Sept. 18, and there's no better reason to treat yourself to arguably one of the most delicious foods on Earth. The origins of both the holiday and cheeseburger itself are a bit vague, but the important thing is calories don't count on special occasions.
There's no wrong way to celebrate National Cheeseburger day, so if you prefer to dine-in, now is the time to start searching for the best hamburger recipes. If you'd rather head out, many restaurants are offering ways to save big on cheeseburgers and more.
If you don't have a favorite cheeseburger recipe of your own to make at home, use these deals to indulge yourself on National Cheeseburger Day 2016, without paying full price.
Burger 21: Download their mobile app and receive a free Cheesy Burger coupon which is redeemable for 30 days after the app download.
BurgerFi: Get $5 cheeseburgers all day on National Cheeseburger Day.
Champps Kitchen + Bar: Join the MVP League and get a free Champps Cheeseburger just for signing up.
Hardee's: Take $1 off any size Hardee's Classic Double Cheeseburger Combo at participating locations with this coupon until Oct. 12.
Read: How Your Monthly Minimum Credit Card Payment Affects Your Score
Johnny Rockets: Register for the Rocket eClub and get a free hamburger on your next visit.
Ruby Tuesday: Get a free burger up to a $10 value with the purchase of an adult entrée on Sept. 18 when you sign up to receive this coupon with the redeemable offer.
Read: How to Eat for Less Than $99 This Month
Steak 'n Shake: Get a Philly Cheese Double Steakburger 'n Fries for $3.99 with this coupon at participating locations until Oct. 23.
Read: How to Eat Out and Still Save Money
This article originally appeared on GoBankingRates.