13 Tasty Deals for National French Fry Day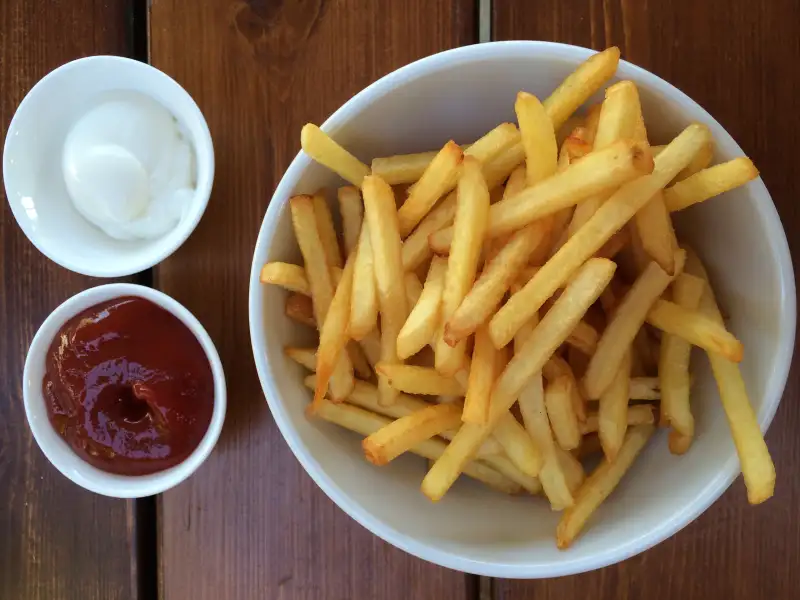 Linda Levy / EyeEm—Getty Images
Good thing July 13 is National French Fry Day, because potatoes and tomatoes account for more than half of all vegetables consumed by Americans every year, according to the U.S. Department of Agriculture (USDA). The reason, according to the Washington Post, is our national love affair with french fries and ketchup.
The origins of french fries, according to National Geographic, might not have come from France at all, but from Belgium, as American soldiers in World War I mislabeled the favorite food of French-speaking Belgian troops. Whether this is how french fries began, "would you like fries with that?" is now part of the cultural lexicon. Modern Americans eat 2 million tons of french fries annually, according to Fox News. That's 30 pounds of french fries consumed by Americans every year.
More Freebies: Free Ice Cream on National Ice Cream Day
Get Free French Fries, French Fry Coupons and More Food Deals
Although McDonald's is the undisputed king of the french fry — selling more than one out of every three french fries gobbled up in restaurants every year — they're not the only game in town. Here's how to get free french fries, french fry coupons and more from restaurants and bars all across the U.S.
Arooga's Grille House and Sports Bar: All fry baskets and skillets are buy one, get one free on July 13.
Burger King: Get two Whopper meals for $10 until July 15 — that's two Whoppers, two small drinks and two small fries.
Carl's Jr.: Print this coupon and get a small Gold Peak Tea for just $1 until Aug. 31.
Carvel: Buy one classic soft serve sundae, get one free on July 13.
The Fermentorium: This Oconomowoc, Wis. craft beer and burger restaurant is giving you a free order of fries with every beer purchase on July 13.
Frite Street: Chicago's original fry dive is offering "Free Frites" on July 13.
Ground Round: Receive a complimentary basket of french fries per table on #NationalFrenchFryDay.
IHOP: Buy a burger at the International House of Pancakes and you'll get free, unlimited seasoned fries until July 31.
Jerzee's All American Bar & Grille: This Canton, Ohio lounge is giving out free fries at the bar during happy hour.
McDonald's: Get a free medium order of fries with the purchase of any large sandwich with the McDonald's app until July 24.
New York Fries: All Fry Society loyalty program members get a small order of fries for free added into their accounts on July 13. But make sure to use it by July 22.
Remuda Golf Course: Take 50 percent off all fries during lunch on July 13.
Slice of Vegas: Free shoestring fries, either sweet potato or regular, with your choice of seasonings on July 13.
Read More: Here's the First Thing You Should Do With Every Paycheck
Whether fries are curly, steak cut or shoestring, they are so embedded into American culinary culture that they could replace apple pie for analogies of how American something is. So on July 13, enjoy these discounts, deals and coupons offered by businesses who share your love of pommes frites.
This article originally appeared on GoBankingRates.