It May Cost $70 to Visit Popular National Parks Like the Grand Canyon Soon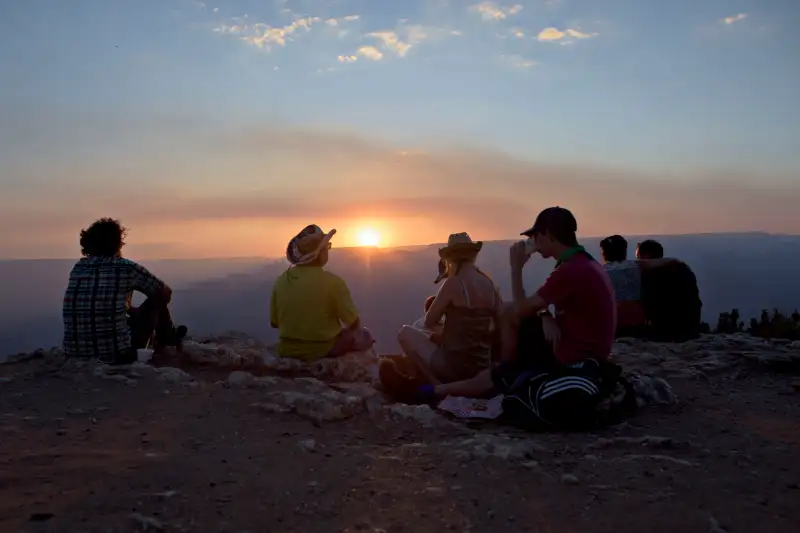 Bloomberg—Bloomberg via Getty Images
Entrance fees for your favorite national parks may double in just a few months.
In an effort to better fund its ongoing maintenance and infrastructure projects, the National Park Service is proposing higher entrance fees for 17 parks around the U.S., which would increase the fees from around $30 per vehicle to $70 during the peak seasons, or busiest five months, of each particular location.
The uptick would more than double the cost for visitors to parks like Yosemite, Yellowstone and Joshua Tree, among others.
"We need to have the vision to look at the future of our parks and take action in order to ensure that our grandkids' grandkids will have the same if not better experience than we have today," U.S. Interior Secretary Ryan Zinke said in a statement. "Shoring up our parks' aging infrastructure will do that."
The Park Service estimates that, if implemented, the higher fees would add $70 million to its revenue per year, where 80% of the fees collected at each park go to that location specifically. The other 20% would go to other national parks projects.
However, the agency has not proposed any price increases for its America the Beautiful passes, which are $80 and grant access to more than 2,000 federal sites, including those potentially getting a comparable price tag for just one visit. (If the price increases are implemented and you're a frequent park-goer, getting an annual pass will give you the most bang for your buck.)
A spokesperson for the National Park Service said he could not speculate as to whether the price increases will go into effect. The Park Service is encouraging people to give feedback on the suggested price increases, which they can do online or by mail by Nov. 23. Comments can be added online here, or in mail to 1849 C Street, NW Mail Stop: 2346 Washington, D.C. 20240.
Here are all the affected parks and the months price increases would be in effect:
May 1 through Sept. 30:
Arches National Park
Bryce Canyon National Park
Canyonlands National Park
Denali National Park
Glacier National Park
Grand Canyon National Park
Grand Teton National Park
Olympic National Park
Sequoia & Kings Canyon National Park
Yellowstone National Park
Yosemite National Park
Zion National Park
June 1 through Oct. 30
Acadia National Park
Mount Rainier National Park
Rocky Mountain National Park
Shenandoah National Park
Jan. 1 through May 31
Joshua Tree National Park
Earlier this year, the agency raised its price on its Lifetime Senior Pass from $10 to $80. Before the price increase, hundreds of thousands of people ages 62 and over applied for the passes, which grant them lifetime access to more than 2,000 sites and parks across the U.S.
Similar to the suggested uptick in prices, the more expensive senior pass came as a result of Obama-era congressional legislation aimed at addressing infrastructure and maintenance issues at national parks.