This Is the Only 'Natural' Mosquito Repellent Worth Buying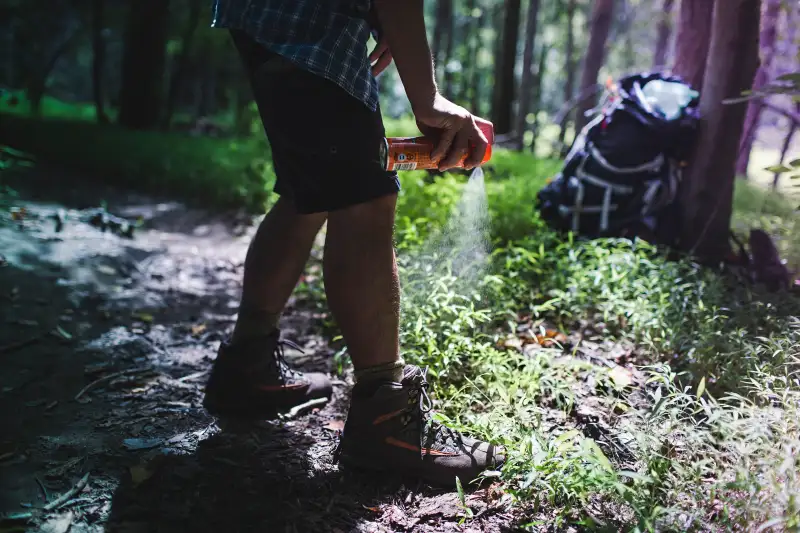 Chad Springer—Getty Images
Using a "natural" mosquito repellent, with active ingredients such as citronella or clove, lemongrass, or rosemary oils, might seem like a good idea, especially if you're pregnant or planning to be.
But five of the six plant-based repellents we tested—All Terrain Kids Herbal Armor, Burt's Bees Herbal, California Baby Natural Bug Blend, Cutter Natural, and EcoSmart Organic—lasted one hour or less against Aedes mosquitoes, the kind that can spread Zika. (Note that despite its name, EcoSmart Organic does not contain certified organic ingredients or bear the Department of Agriculture's organic seal.)
Read More: Best cars for making it to 200,000 miles
Daniel Fabricant, the executive director and CEO of the National Products Association, a trade group, says there is variation in the effectivenesss of natural insect repellents, just as there are for other kinds of repellents.
In fact, Consumer Reports did identify one mosquito repellent that uses a natural plant oil as its active ingredient that worked well: Repel Lemon Eucalyptus, 30 percent (shown above). This insect repellent warded off Aedes mosquitoes, Culex mosquitoes (which can spread West Nile), and ticks (which can spread Lyme) for at least 7 hours.
Read More: The most reliable laptops
Other Safe and Effective Repellents
Several other repellents also did well in our tests: Those with 20 percent picaridin (a synthetic compound resembling a chemical in the black pepper plant), including Sawyer Picardin and Natrapel 8 Hour; and those with 15 to 30 percent deet, including Ben's 30% Deet Tick & Insect Wilderness Formula, Repel Scented Family (15 percent deet), and Off! Deepwoods VIII (25 percent deet).
The Centers for Disease Control and Protection says that all of those ingredients—including deet—are safe, even if you're pregnant, provided you use them properly.
Read More: 12 hospitals you might want to avoid
How to Use Repellents Safely
All repellents can cause side effects, especially if you apply too much of it or too often. For example, they can all cause rashes and skin irritation. In addition, deet might cause disorientation, particularly in high concentrations, which is why we don't recommend repellents that are more than 30 percent deet.
So use all repellents with care. Here's how:
Apply just enough to cover exposed skin, and only for as long as needed.
Don't use it on wounds, cuts, or broken or irritated skin.
Never put it on under your clothes.
For your face, spray it on your palms first, then rub it in, avoiding your eyes and mouth, and using sparingly around ears.
Adults should put it on children, since children often put their hands in their eyes and mouths.
Don't use near food, and wash hands after application and before eating or drinking.
At the end of the day, wash treated skin with soap and water, and wash treated clothing in a separate wash before wearing again.
Wash repellent off your skin and launder treated clothes.
Wristband Insect Repellents Are a Bust
Insect repellent wristbrands are marketed as being safer, because you don't have to rub anything into your skin. But when our testers stuck their arms into a cageful of mosquitoes while wearing one of two wristbands—the Coleman Naturals Insect Repellent Snap Band (containing citronella oil, shown below left) or the Super Band Wristband (containing geraniol oil, shwn below right)—the bugs started biting immediately.
Given those results, we've rated them as poor performers and recommend that you skip them.
Last February, the Federal Trade Commission charged another maker of repellent wristbands, Viatek, with deceptive marketing of its Mosquito Shield Bands, which the FTC says contain mint oil. The FTC says the company's claim that the bands protect against mosquitoes wasn't backed up with scientific evidence. The case is currently before a U.S. District Court; the FTC is seeking penalties and consumer refunds.
Editor's Note: This article also appeared in the July 2016 issue of Consumer Reports magazine.
Consumer Reports has no relationship with any advertisers on this website. This article originally appeared on Consumer Reports.