NBA's Empty Arena Problem Tips Off with $5 Home Opener Tickets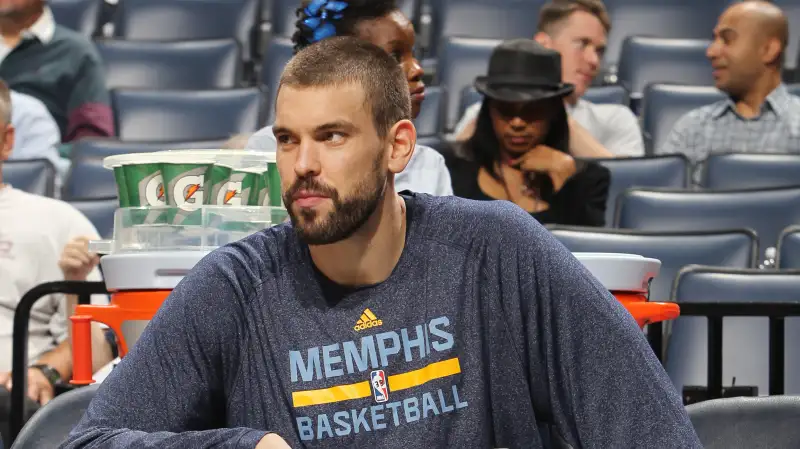 Lance Murphey—NBAE/Getty Images
[Updated Oct. 31 with statement from NBA at bottom of post.]
The 2014-2015 NBA regular season commences on Tuesday, October 28, and clearly, fans in some markets are excited enough to see their teams back in action that they're willing to pay top dollar for seats. Four of the top five most expensive NBA games this week, as rounded up by the ticket resale and research site TiqIQ, all currently have "get-in" prices starting over $100 and average ticket prices of $300+.
Tonight's priciest game is, fittingly, the home opener of the NBA champion San Antonio Spurs, when there will be a ceremony for the team to receive its championship rings; as of Tuesday, the cheapest tickets were selling for just under $200 on the secondary market, according to StubHub. Overall, the most expensive home opener is, unsurprisingly, Thursday's game in Cleveland, when the Cavaliers get to officially welcome back the return of prodigal son LeBron James, who is playing once again for his hometown team in regular season action. Earlier this week, TiqIQ data indicated that the average price for tickets to Thursday's Knicks-Cavaliers game was $753, while as of Tuesday the cheapest seat offered at StubHub was around $900.
It's a very different story, however, in some of the other NBA arenas around the country. Tickets for the home openers for no fewer than nine NBA teams (Dallas, Denver, Indiana, Memphis, Minnesota, New Orleans, Orlando, Utah, Washington) are going for around $15 or less, according to StubHub, while seats for Wednesday's matchups of Philadelphia 76ers versus the Indiana Pacers and the Minnesota Timberwolves versus the Memphis Grizzlies are available for around $5. If fans are truly excited about the start of the season, they're not demonstrating it with a willingness to pay good money to see the games in person.
There's nothing new about NBA teams struggling to fill arenas, even when special ticket deals and secondary market resale sites cause prices to plunge. What's noteworthy, however, is that the demand for tickets is so low for teams' home opener games, when the season is (theoretically) filled with promise and when fan enthusiasm should presumably be high.
Fans are staying home for any number of reasons, including but not limited to: 1) the local team stinks; 2) the local team is not fun to watch; 3) the season is so long that the games don't seem to matter; and 4) going to games is too much of a hassle and too expensive. Even when ticket prices are low, the cost of going to a game can be high, once parking, souvenirs, and a few $5 hot dogs and $7 beers are added in. Interestingly enough, parking passes for this week's Indiana Pacers home opener were selling at a higher price than the cheapest tickets ($8.85 vs. $4.95), according to StubHub.
FYI, the NBA just signed a $24 billion contract allowing various TV networks to air its games, a deal that nearly triples broadcast revenues for the league. The NBA states the agreement takes effect starting with the 2016-2017 season and has no impact on the current season.
[UPDATE: The National Basketball Association took issue with our story, stating that it mischaracterized the state of attendance at games, among other things. We deleted a line in the story that "the NBA doesn't seem particularly concerned" about some home-opener tickets selling for $5. Clearly, based on the NBA's response, it cares deeply about ticket sales and attendance at games.
An NBA spokesperson pointed out the following:
"The NBA is actually trending UP in attendance. In fact, we've had 10 straight years of playing to 90+ percent capacity.
Going into the 2014-15 season, the league set a record number of full season tickets across the league.
There are hundreds of thousands of tickets across the league this season priced at $10 or below. That is face value – and by design.
Last season, the NBA sold out 22 of the 30 home openers. Through information available yesterday, we had sold out 11 of 15 home openers – on pace with last season.
The new TV deals begin in the 2016-17 season. It has nothing to do with this season."]