11 Tricks for Negotiating Cheaper Rent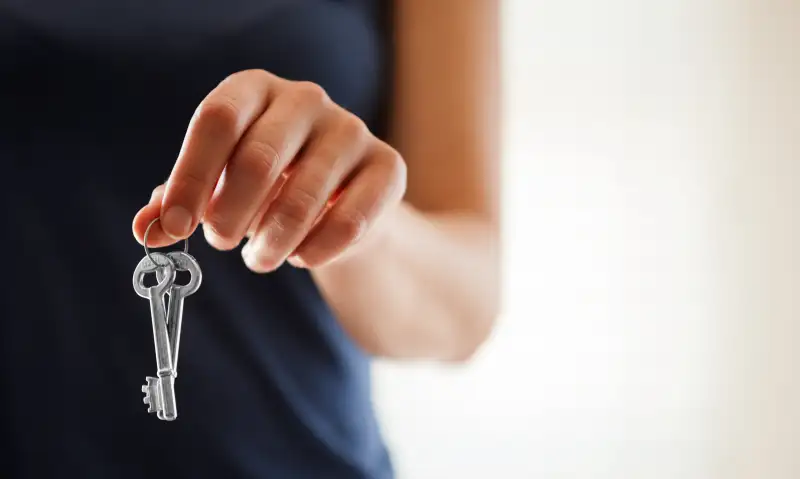 stevecoleimages—Getty Images
Housing is the biggest expense for American households and costs for renters are growing. While home prices rose 3% from 2014 to 2015, rent costs grew 4%, reported CNN Money.
But these increases make it even more important for renters to negotiate the terms of their leases. Knowing how to negotiate apartment rent will help you keep this cost as low as possible, even as rent affordability worsens. This renter's guide to negotiating will help you get the best deal on your next lease.
1. Just Ask
The first step in negotiating apartment rent is simply starting the conversation. "The reason most renters don't get the rent lowered is because they fail to ask," said Alex Stern, a Florida attorney who represents tenants in rental disputes. "(I)n most instances, asking doesn't hurt."
When checking out apartments or sending in an application, ask if the property manager or landlord would be open to rent negotiations, or bring up your concerns to see if they're willing to address them.
2. Comparison Shop Similar Apartments
One of the most effective arguments for a rent decrease is to show that the asking price is too high for the local market. Roshawnna Novellus, Ph.D., president of Novellus Financial, said she "successfully negotiated my monthly rent from $1,650 to $1,450 when it was time to renew my lease on an apartment." She pointed out her excellent payment history and "the rental price trends for the community that I found on Zillow."
3. Check Vacancy Rates
If the complex or property management company has an abundance of listings for vacant properties, this is a sign they are having trouble getting and keeping tenants in their units. In her negotiations, Novellus mentioned the "excess of available rentals in (her) condo complex."
Vacant units mean the lessor is losing out on rent income and needs to incentivize new or existing tenants to stay in the community. This gives a potential renter some leverage to negotiate a lower rent.
4. Negotiate When Renewing Your Lease
If you have a solid payment record with your current landlord, try to negotiate a lower rent — or at least avoid a rent hike — when you renew your lease. If you're trying to negotiate rent on your current place, contact your landlord a few months out from the date your lease is set to end. This will still give you time to look for a new place if the lessor won't budge.
For landlords, keeping a renter they know will pay on time is much more cost effective than finding a replacement that might prove to be unreliable. Meanwhile, choosing to stay where you currently live helps you save on the high cost of moving.
5. Prove You're a Perfect Tenant
Landlord, motivational speaker and author Barry Maher said he is willing to lower rent "when I have the perfect tenant, one likely to stay for years without causing problems." If you're looking to talk a landlord down on rent, shoot to make a great first impression and prove you make a great tenant. Show up to meetings well dressed and on time, and come prepared with information that helps your case, like references from past landlords and proof of income.
6. Get Time on Your Side
"Timing and preparation can really increase your chances of either negotiating rent or finding better prices," said Alex Larsen, COO of Roomi, an app that helps people find co-living solutions.
"For example, even though there are fewer vacancies in (New York City) between November and January, landlords will drop prices by 10 to 15% to fill them," Larsen said. On the other hand, summer months are a busy time when landlords have plenty of potential renters to choose from and raise rates.
7. Consider an Extended Lease
Another tip on how to negotiate apartment rent is to offer something in return for lower rent, like a longer lease. "Landlords may give you a break if you commit to an extended lease," Larsen said. "If you offer to take a two-year lease, for example, the guarantee that the apartment won't sit vacant is likely to sweeten the deal."
8. Offer to Pay More Up Front
Besides a longer lease, renters can also offer to pay several months of rent up front in exchange for a discounted rate. Maher said that he once lowered rent for a tenant "who offered to pay the amount of the full initial lease up front."
That guaranteed money takes away a lot of the risk for lessors and makes them more likely to agree to a rent decrease. If you can afford it, this will give you more leverage to negotiate a lower price.
9. Try to Get Other Perks
If your negotiations for an apartment rent decrease stall, consider asking for other things you might want. If you have a positive rental history, many property managers will be willing to meet you halfway.
It can't hurt to see if the landlord will throw in perks like an additional parking spot, free storage space or a minor update to the unit like a fresh coat of paint. You can also negotiate lease terms besides the monthly rent. You could propose a smaller deposit or a later start date with less overlap between your current lease and your new lease.
10. Pay More When It Will Pay Off
Of course, if you're not a picture-perfect tenant or you're shopping in a competitive rental market, you have less room to ask for lower prices. In these cases, however, you can still use the power of negotiation in your favor.
Jordon Cloud Goulder, a public relations professional, said that she actually offered to pay a higher rent to make sure she got the rental property she wanted. With a new job offer in Portland, Ore., she had less than three weeks to find a new place. "The Portland rental market is getting very competitive, so we offered $50 more than the asking price in order to secure the place," Goulder said.
Maher also said that he is open to renting at a higher price to "a prospective tenant with bad credit who nonetheless seems worth taking a chance on, really wants the place and has solid cash flow." For landlords like Maher, the higher rent can help offset the risks that less-than-ideal renters pose.
11. Know Local Rental Laws
When negotiating, it can be helpful to educate yourself on your city, county and state landlord-tenant laws. When you know your rights and protections as a renter, you can spot language in your lease that might fall in a legally gray area that might need to be discussed in your negotiations. You'll also be better equipped to save money and get more of your deposit back when the time comes to move out.
This article originally appeared on GoBankingRates.
More From GoBankingRates:
16 Savings Tips From Today's Top Personal Finance Experts
10 Financial Planning Tips for College Students