5 Salary Negotiation Tips From an NFL Agent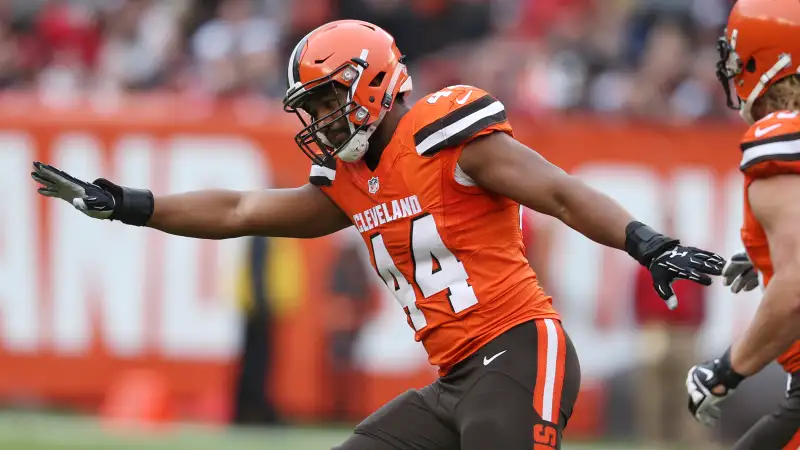 With the start of the NFL draft Thursday, dozens of hopeful football players will sign their first professional contracts, laying the groundwork for deals throughout their careers. The techniques their agents deploy to negotiate those earnings, it turns out, are not all that different from the ones you should use to broker your own salary.
John Hernandez, a certified NFL agent at New York City-based Agency Athlete, negotiates contracts and endorsement deals for professional football players and prospects. His agency represents clients who line the rosters of teams like the Cleveland Browns and New England Patriots. Hernandez personally represents 11 college players who hope to be selected in this year's draft.
Here are the techniques he uses to settle on big league salaries that you can apply to your own career:
1. Research the team and comparable players.
Whether you're an NFL prospect or gunning for a promotion at your desk job, you need to do your research on your particular job market before you come to the table with an expected salary figure. Before entering the board room, Hernandez will research comparable players' salaries, as well as negotiation tactics previously employed by the team he's dealing with. Similarly, employees of all fields have access to sites like Glassdoor and Salary.com that can give you a rough estimate of how much people in your field should expect to earn. Additionally, don't forget to look into which skills the company might need down the line. For instance, Hernandez can help a quarterback's case if he sees that the team's starter is set to retire in a year. Likewise, use your relevant assets to bump up your salary.
2. Outline your long-term career goals.
Before signing a deal, Hernandez makes sure both the team and the offer will put the player in the best position to achieve his goals, whether it's to be promoted from the practice squad or take home a Super Bowl ring. In your career, you should think seriously about your vision for the next five, 10 or 15 years—and make sure the deal you strike now puts you on the path to reaching those goals. Rank your priorities for the outcome of your negotiation, and walk into a discussion with your most important goals at the forefront of your mind. Don't be afraid to walk away if the position doesn't seem right for what you want in the long term: You won't be doing yourself or the company any favors by committing to a job that isn't likely to make you happy.
3. Listen to the other party.
The best deals occur when both parties leave the bargaining table satisfied. So Hernandez pays attention for certain positions and skills that an NFL roster may need in a particular year, as well as character traits like leadership that the team indicates it's lacking. In order to sweeten a deal, he'll then take what he's heard at the bargaining table and make the case for how his client's skills can help the team achieve a winning record. Similarly, "always think about how to add value" to a company, Hernandez said. Get creative: It's important that both parties walk away feeling like the negotiation was a win-win, even if your solution is somewhat unconventional.
4. Manage your expectations.
Hernandez says one of the most challenging aspects of his job is keeping clients' presumptions about their future earnings in perspective. "My players are reading draft gurus online, who speculate about which player is going to go in what round, while I'm the one getting real-time information from the teams," Hernandez said. Therefore, it's important for Hernandez to clearly and frequently communicate with his clients about the progress of negotiations. Similarly, as a prospective hire, you should not expect, or ask for, significantly more than you estimate your employer is able to give. Doing so could hurt you, since it could indicate you haven't done your research.
5. Don't walk away without getting most of what you want.
Hernandez makes a checklist of the deal points that he and his clients agree are most important—whether that's the size of the signing bonus or length of the contract. "If I have 10 points, I want to make sure I'm hitting seven or eight" before signing, Hernandez said. If you aren't getting most of what you want, consider going back to the drawing board and reframing the case you originally made for your qualifications for the job. Otherwise, you might not be happy in the long term.